Trivia: Virginia Is Still for Lovers
February 11th, 2019
Innumerable reasons to embrace our state
---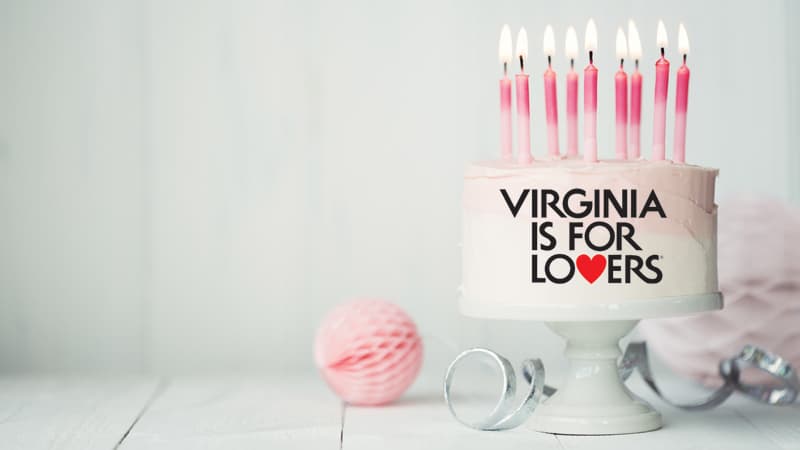 Fifty years ago, the Virginia State Travel Service (now the Virginia Tourism Corporation) debuted the "Virginia Is for Lovers" slogan. Test your knowledge of the campaign – and of reasons to love the commonwealth!
This popular spot near Roanoke, _____ _____, appeared in A Walk in the Woods, starring Robert Redford, and is the most photographed site along the entire Appalachian Trail.
All of these other "lovely" cultural legends also debuted circa 1969 except which one?

Love Story, by Erich Segal
The Love Machine, by Jacqueline Susann
Woodstock Music and Art Fair
"How Deep Is Your Love," by the Bee Gees, from Saturday Night Fever
"A Time for Us," aka the "Love Theme from Romeo and Juliet," by Henry Mancini.
True or False: in 2009, Forbes.com named "Virginia is for Lovers" as one of the top 10 tourism marketing campaigns of all time.
In 2009, the "Virginia Is for Lovers" slogan received what notable ad industry recognition, alongside the AOL Running Man, the Budweiser Clydesdales and State Farm's "Like a Good Neighbor"? Unscramble the answer:
S A N D I M O   U N E V E A   L A K W   F O   M F E A
Match the Virginia site with a well-known person associated with it.
| | |
| --- | --- |
| I.        Chincoteague Island | a.     Crazy Bets |
| II.      St. John's Episcopal Church, Richmond | b.     Marguerite Henry |
| III.    Pope-Leighey House | c.      Walter "Whirlwind" Johnson |
| IV.     Van Lew Mansion, Richmond | d.     Patrick Henry |
| V.       Pierce Street, Lynchburg | e.     Frank Lloyd Wright |
---
How do you think you did?