Richmond Restaurants: What's New?
December 13th, 2018
Tropical cuisine, moonshine, and seafood both new & established
---
---
ALEWIFE
As three-time James Beard Foundation Award semifinalist for best chef Mid-Atlantic, Chef Lee Gregory knows his stuff. If you're not already convinced by his work at The Roosevelt or Southbound, visit Alewife to see for yourself. This Mid-Atlantic seafood-focused restaurant goes deeper than just a choice of cuisine – Gregory works to capture the spirit of Virginia's river and beach communities, such as the people who live on the Chesapeake Bay and Rappahannock River. Conservation marks the menu, too, with sustainable fish that often gets overlooked – think snakehead and bluefish – and a river-to-plate mentality.
3120 E. Marshall St., Richmond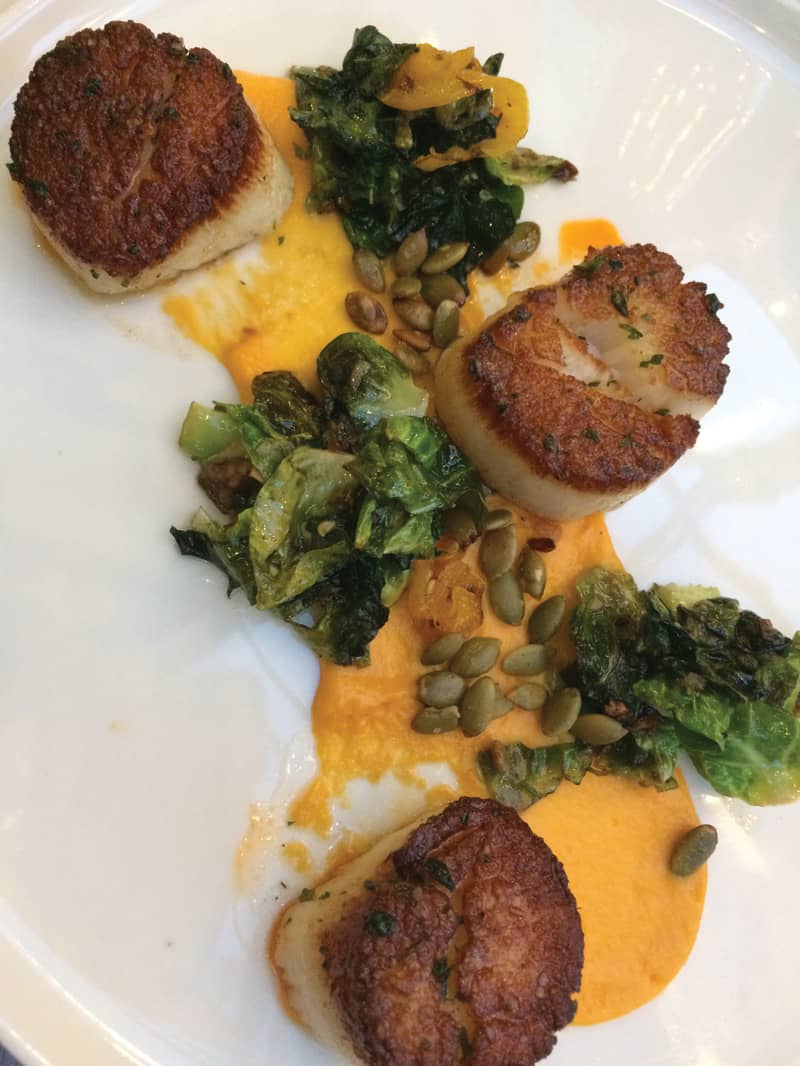 PERCH
A feast of Pacific flavors and colors
Chef Mike Ledesma brings his Filipino roots and Hawaiian background to his new Scott's Addition restaurant. Think tropical, island flair added to seafood, ethnic dishes and local inspirations – there's Carolina shrimp with dumpling and baby bok choi, fried Spam salad, and fried chicken banh mi as well as burgers, chicken and steak. Perch offers thoughtful vegan and gluten-free options, too. Expect creative cocktails, wine and a small but carefully chosen selection of craft beers. Tasteful, comfortable and colorful décor, with wide-open windows to the kitchen.
2918 W. Broad St., Richmond
LATITUDE SEAFOOD CO.
Plenty of fish in this sea
From the owners of Latitude Seafood in Westchester Commons comes a happy repeat in Stony Point Fashion Park, offering a menu teeming with seafood options. Get your fish with a choice of sauces (like lemon butter, pineapple salsa and lime-jalapeño), served with house-made sides. Grab the dueling lobster tails or scallops. Choose a low-country boil, lobster grilled cheese or seafood au gratin. Prefer turf? Go for chicken and steak. Vegans may not be happy here (nice-looking salads, but hold the cheese). Pair your food with craft cocktails, wine or one of 49 beers.
9216 Stony Point Parkway, Richmond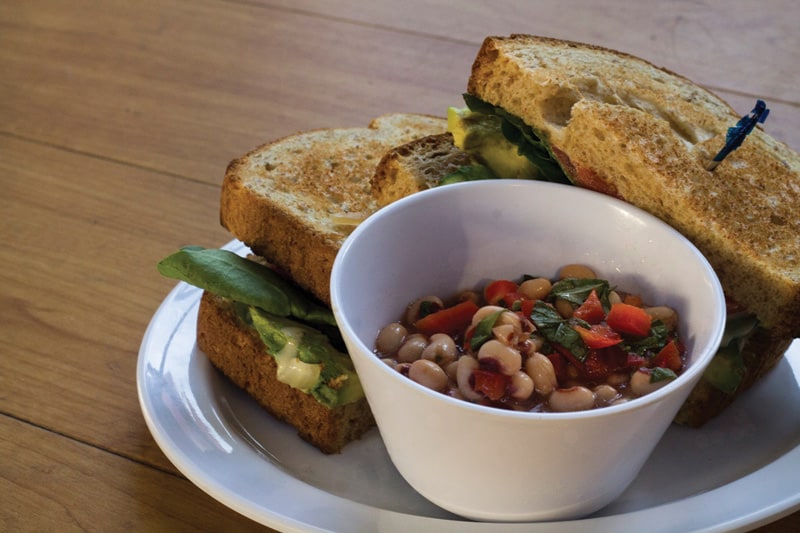 CARRIAGE HOUSE CAFÉ AT THE VALENTINE
Filling your belly and your mind
Located in The Valentine Museum's garden, the new eatery serves breakfast and lunch Monday through Friday. Specialty sandwiches include a touch of history, such as the Elizabeth Van Lew with classic Southern pimento cheese and spunky tiger sauce or the John Wickham with a bit of everything (turkey, ham, roast beef, bacon … ). Vegans can feast on the Valentine Garden or PB&J (with apple butter!). Healthful salads offer a light midday repast. Visiting the museum isn't a necessity while you're there, but you might as well feed your mind, too!
1015 E. Clay St., Richmond
---
MORE NEWS TO CHEW ON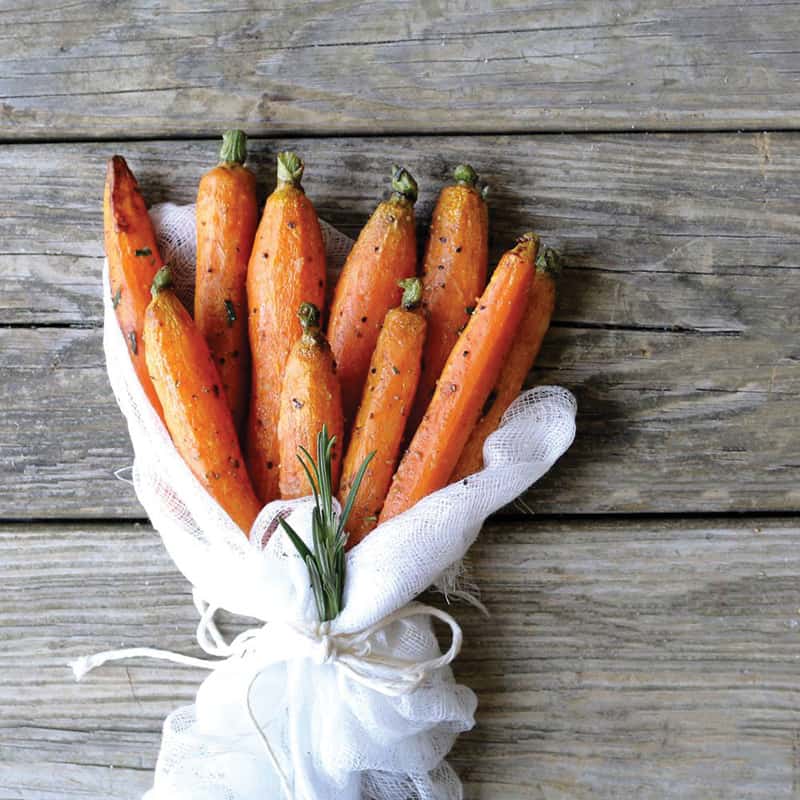 Taste Unlimited. The café and gourmet market opened in the new Westhampton on Grove development (where the Westhampton Theater used to be).
5706 Grove Ave., Richmond  |  Taste.Online
17th Street Market Re-opening. One of the oldest public markets in America, the 17th Street Market reopens with a bright, clean new look after months of renovation. Organizers will continue to offer festivals, farmers markets and other special events throughout the year.
100 N. 17th St., Richmond  |  Enrichmond.org/17th-street-market
Belle Isle Blood Orange Premium Moonshine. The new flavor of Belle Isle Craft Spirits' corn-based moonshine uses every morsel of organic blood oranges: the oranges are cut open and crushed to get all the citrusy essence from juice, pulp and skin. With a splash of soda, on ice or in a cocktail, Belle Isle Blood Orange moonshine offers a bright, satisfying flavor. Visit the website for recipes.
Downtown deliciousness invades Short Pump
Who says the city gets all the worthwhile independent restaurants? Chris Tsui's Eat Restaurant Partners has announced a second location of the popular Asian-Latin fusion restaurant, Wong Gonzalez, for Short Pump's GreenGate shopping center. Wong Gonzalez will join Red Salt Chophouse & Sushi (another Tsui venture), The Daily and West Coast Provisions.