Versatile DIY Apple Pie Spice
| September 27th, 2023
This homemade mixture will spice up your life!
---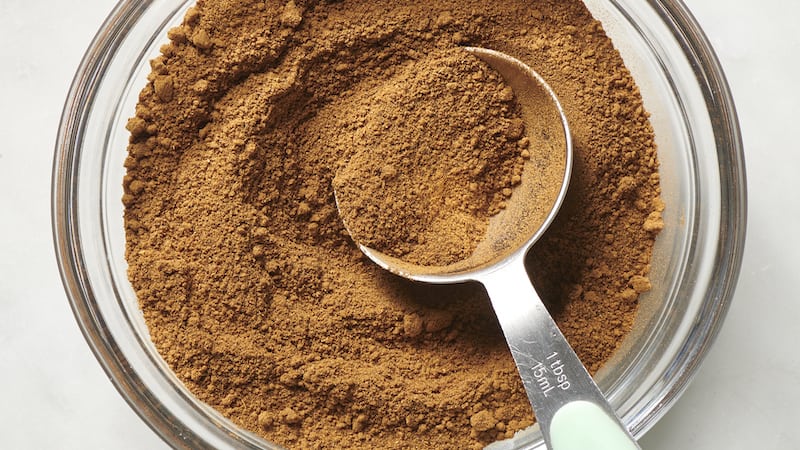 For a versatile spice mix to bring out the autumn in dishes cooked at home or for a thoughtful homemade gift, DIY apple pie spice might just become an annual tradition.
---
I know it's fall when I see jars of pumpkin pie spice at the store. The cozy scent from this blend of different spices always makes me feel like I'm walking through piles of autumn leaves. Similar to pumpkin pie spice, apple pie spice is just as equally warm and cozy. It's the perfect jar of spices for welcoming the change in season.
Apple pie spice is a versatile blend of warm spices commonly used in baking — especially in recipes for apple pies and apple-based desserts. It's simple to make your own at home with common pantry spices. Plus, it's highly customizable, and makes a fantastic homemade gift.
What's in apple pie spice?
My blend of apple pie spice has all the main ingredients, but adds a few more for depth.
Ground cinnamon provides a sweet and spiced flavor.
Brown sugar adds caramel-like sweetness to the blend.
Ground ginger and ground cardamom add pleasant, citrus-like flavors.
Ground allspice and ground cloves offer a slightly pungent and aromatic taste that creates a perfect balance.
How much apple pie spice do I use?
The amount really depends on the amount of apples you're seasoning, but typically, 1 to 2 teaspoons of apple pie spice will season about 4 pounds of sliced apples (one pound of apples is about three medium-sized apples). Start with a small amount, so that you can add more later if desired.
Ways to use apple pie spice
Besides using it in apple pies and any sort of apple-forward desserts, I love using it in my coffee. Adding this blend of warm spices to my daily cup of Joe makes it taste like fall instantly.
Here are some other ways to use it.
Add it to ice cream.
Mix into pancake batter.
Sprinkle on warm apple cider (including the spiked ones!)
Toss with cubed sweet potatoes and roast.
Apple Pie Spice
Makes about 1/3 cup
Ingredients:
1/4 cup ground cinnamon
2 tablespoons packed light brown sugar
1 teaspoon ground ginger
1 teaspoon ground cardamom
1 teaspoon ground cloves
1/2 teaspoon ground allspice
1/2 teaspoon ground nutmeg
Directions:
Place all the ingredients in a small bowl. Whisk or stir to combine. Store in an airtight container at room temperature for up to one year.
James Park is a video producer for TheKitchn.com, a nationally known blog for people who love food and home cooking. Submit any comments or questions to editorial@thekitchn.com.
©2023 Apartment Therapy. Distributed by Tribune Content Agency, LLC.