Veterans Day 2021 in Richmond, Virginia
November 11th, 2021
Remember, honor, and salute
---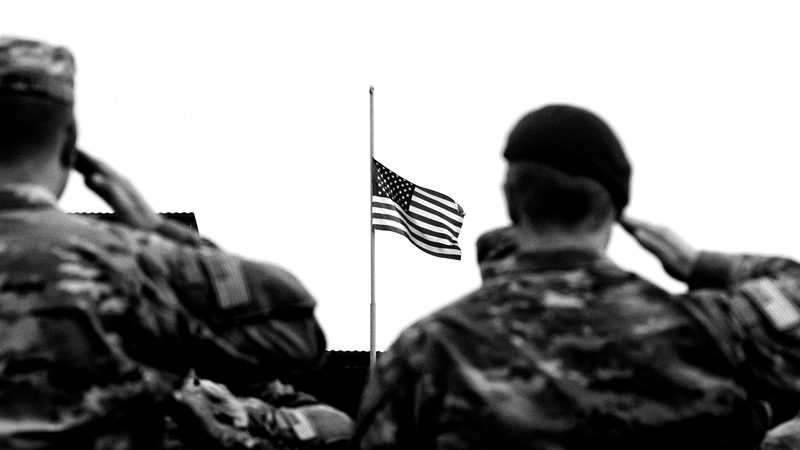 Honor the service and sacrifice of our military for Veterans Day 2021 in Richmond, Virginia with events around the area.
---
Nov. 11
Commonwealth's Veterans Day Ceremony + Opening of New Major exhibit honoring Virginia heroes.
Nov. 11, 11 a.m., at the Virginia War Memorial, E. Bruce Heilman Amphitheater.
The Virginia War Memorial presents its 65th annual Commonwealth's Veterans Day Ceremony to honor Virginia's men and women who have served and who are currently serving in the United States Armed Forces. There will be guest speakers, patriotic music, and recognition of the winners of the Virginia War Memorial's Veterans Day Student Essay Contest.
The program will be broadcast live on CBS Channel 6 from 11 to 11:30 a.m. and livestreamed on the Virginia War Memorial's Facebook page and the Virginia War Memorial website.
Chesterfield County's Annual Veterans Day Ceremony
Thursday, Nov. 11 at 2 p.m. at Courthouse Green, Chesterfield Courthouse. Read details at Chesterfield History events.
Veterans Day memorial ceremony
2 p.m. at Hanover Wayside Park, 8225 Hanover Wayside Road, Hanover
Veterans who served and are currently serving to ensure freedom will be honored. The guest speaker will be Lt. Col. Kevin Glathar, U.S. Marine Corps Commander, Ret. Mr. Joseph Clodfelter will lead the laying of the Memorial Wreath, escorted by the commanders of the American Legion Post 175 and Veterans of Foreign Wars Post 9808. Veterans of the Hanover County Sheriff's department will perform the Rifle Salute. George Navas, Chairman of the Hanover County Veterans Memorial Committee, will serve as Master of Ceremonies and Kelly Schips of American Legion Post 175 will lead the Pledge of Allegiance.
"Saving Private Ryan"
Nov. 11, 6:30 p.m. at Ashland Theatre
Nov. 11-14
Colonial Williamsburg: Free Admission for Military Families + Special Programs for Veterans Day Weekend.
Nov. 11-14 throughout Colonial Williamsburg.
Nov. 12
"Walking Off the War": Veterans on the Appalachian Trail
Friday, Nov. 12, at noon
The virtual Curators at Work program features U.S. Marine Corps veteran Sean Gobin in conversation with VMHC curator Karen Sherry. They will discuss Gobin's work with Warrior Expeditions, a non-profit organization he founded that sponsors long-distance outdoor expeditions for veterans to promote healing from their wartime experiences; how this work relates to Appalachian Trail history; and the VMHC's plans for featuring Gobin's story. The program will be livestreamed on Facebook and YouTube. Presented by the Virginia Museum of History and Culture.
---
Visit the first and only museum to tell the entire history of the U.S. Army