Veterans Day 2022 in Richmond, Virginia
November 9th, 2022
Remember, honor, and salute
---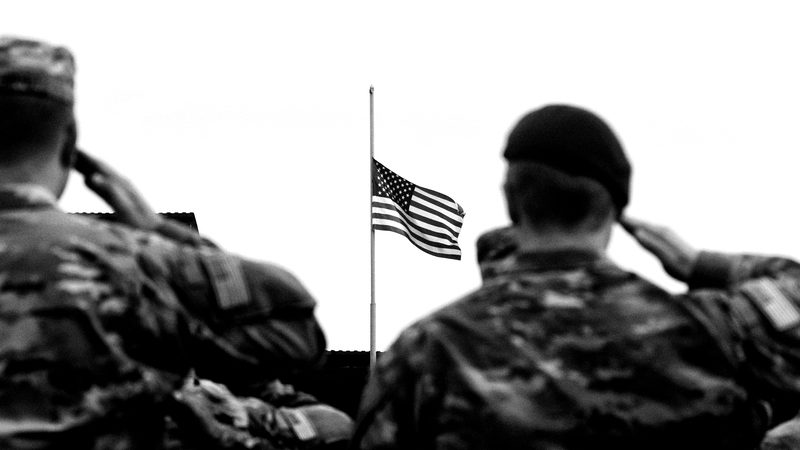 Honor the service and sacrifice of our military for Veterans Day 2022 in Richmond, Virginia, with events in Central Virginia and Williamsburg.
---
Veterans Day Observance at Pamplin
Honoring American veterans throughout the day with special activities and programs, including
A weapons demonstration (11 a.m.)
Veterans Day Ceremony with presentation of colors, cannon fire salute, and speech (noon).
Historical music (1:30 p.m.)
Civil War lecture (2:45 p.m.)
Breakthrough Battlefield walking tour (3:30 p.m.)
Nov. 11 at 9 a.m. to 5 p.m. at Pamplin Historical Park, Petersburg. Pamplin Historical Park Facebook page
Commonwealth's Veterans Day Ceremony
The Virginia War Memorial presents its 66th annual Commonwealth of Virginia's Veterans Day Ceremony to honor Virginia's men and women who have served and who are serving in the United States Armed Forces. The event presents guest speakers, patriotic music, and recognition of the winners of the Virginia War Memorial's Veterans Day Student Essay Contest.
Nov. 11, 11 a.m. to noon, in person at the Virginia War Memorial, Richmond, and livestreamed on the Virginia War Memorial's Facebook page.
A Musical Salute to Veterans
The Chesterfield County Veterans Day Ceremony, sponsored by the Chesterfield Historical Society of Virginia, features representatives of veterans' organizations in Chesterfield and surrounding counties, veterans' remarks, and a musical salute from the Thomas Dale High School band and choir and St. Augustine's Catholic Church choir.
Nov. 11 at 2 p.m. at the Eanes-Pittman Public Safety Training Center, Chesterfield. Chesterfield Historical Society Facebook page
Free Admission to VMHC
For Veterans Day 2022, active military and veterans receive free admission.
Nov. 11 at the Virginia Museum of History & Culture, Richmond. VirginiaHistory.org
Colonial Williamsburg: Special Programs for Veterans Day Weekend
Honor Veterans Day 2022 with a military march and ceremony, a proclamation ceremony, and a participatory event learning about the life of an 18th-century soldier. Plus free admission to active duty military, reservists, retirees, veterans, national guardsmen, and immediate dependents.
Nov. 11 to 13 throughout historic Colonial Williamsburg. ColonialWilliamsburg.org
Ever Forward Beer Release Honoring Veterans
Hardywood Park Craft Brewery partners with the Virginia National Guard Historical Foundation for a special release of Ever Forward American Lager to honor Veterans Day. Live music and food trucks, too. Show your military ID for 20% off taproom purchases.
Nov. 11, 2 to 10 p.m. at Hardywood Park West Creek, Goochland. Hardywood.com
Coming in 2023
An inspiring new exhibition coming in January 2023:
Virginia War Memorial is collaborating with two women veterans on a new exhibition "50 Years Beyond." Professional photographer, Laura Hatcher (U.S. Navy, retired) and videographer Pamela Vines (U.S. Army, retired) are traveling the commonwealth to photograph and document the experiences of Virginia's Vietnam Veterans over the past 50 years. Their photographs and footage will be shared alongside candid photos of 50 of Virginia's veterans during their time in Vietnam.
Virginia War Memorial, Richmond. VAWarMemorial.org
---
Visit the first and only museum to tell the entire history of the U.S. Army