Vintage Outside
June 8th, 2018
Art that naturally sparks nostalgic feelings
---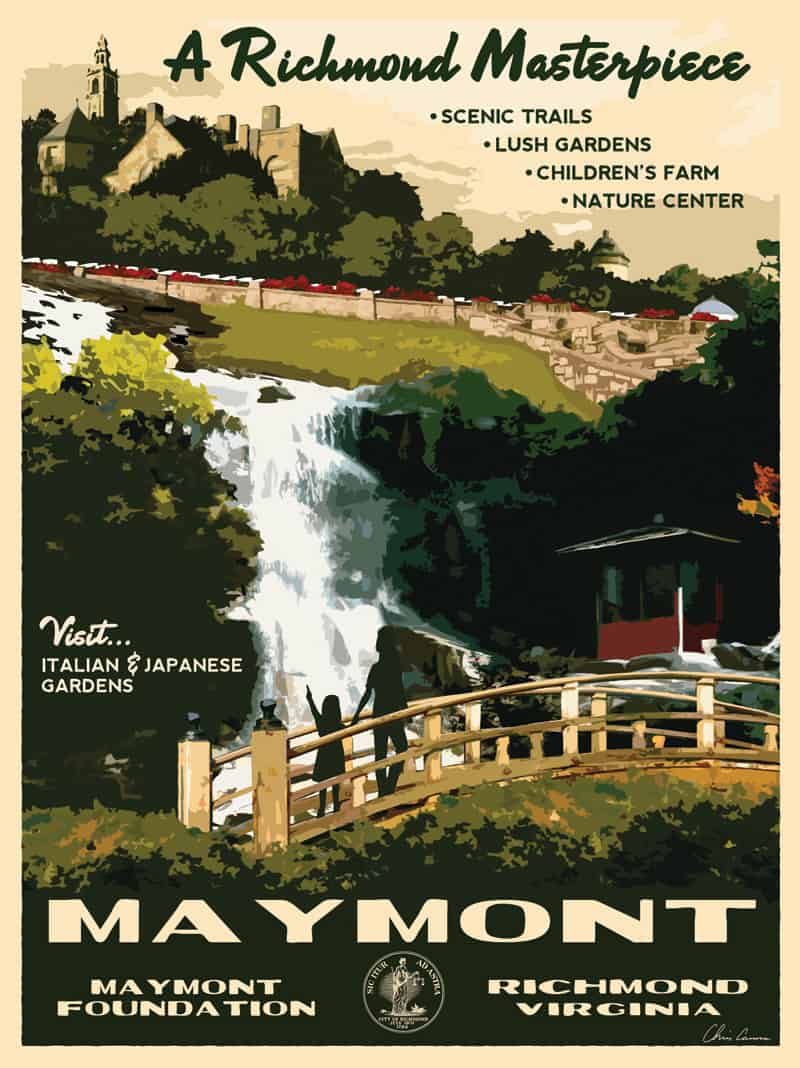 Artist Chris Camera recalls how his Vintage Outside art series was born. "A friend asked me, 'You know those vintage National Park Service posters, the ones from the 1930s? How cool would it be to make posters like that celebrating iconic James River locations in Richmond?'"
That was the spring of 2015. The concept wasn't new, but most similar pieces made from photos or other materials with filters applied.
"Ours would need to start from scratch," Camera says. "They would need to be extensively researched and completely original compositions. It would take longer, but they'd be special."
Four months later, the first four pieces were released of outdoor favorites in Richmond – Belle Isle, Pony Pasture, Pipeline Walkway and the Atlantic Coastline Railway Bridge – with more released since, including Maymont and Buttermilk Trail. Each piece highlights the site's best features visually and in text, with muted colors that contribute to the nostalgic tone.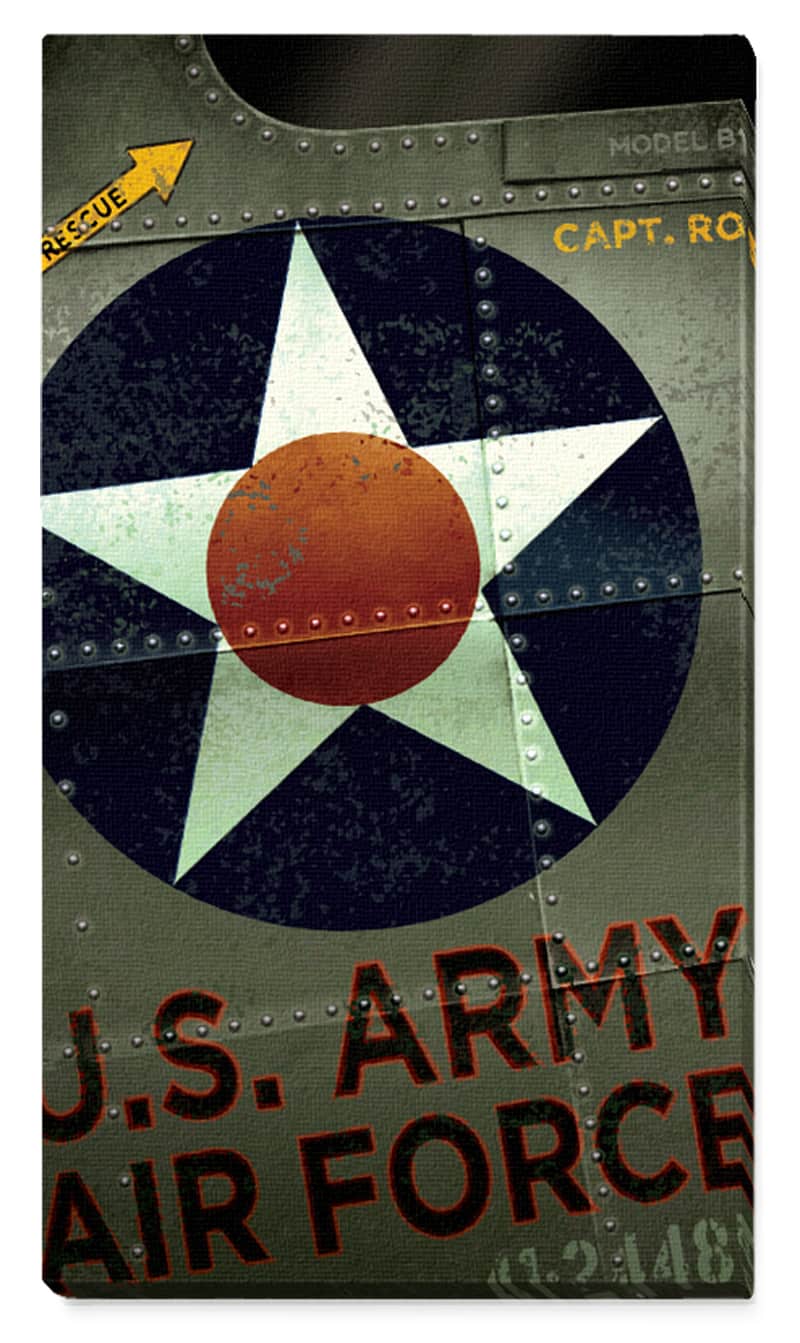 "These start as sketches and rough layouts and eventually I bring them into vector-based application for color manipulation, moving lines, fine tuning, typography," explains Camera, who studied design at JMU and has extensive experience in media such as oil, watercolor and sketch as well as digital environments.
The images are available in a variety of formats, including posters, framed prints and note cards.
Vintage Outside has released additional art series featuring iconic sites in Washington, D.C., Austin, Texas, New York City, and the Outer Banks.
Art is available at VintageOutsideStore.com or at local retailers Walkabout Outfitters, MediaNoche, Papeterie, Fleet Feet, Mongrel and Sassy Bee.