2017 Virginia Craft Beer Cup Winners Announced
| June 6th, 2017
More than 240 brewers in attendance to celebrate excellence in craft beer this year.
---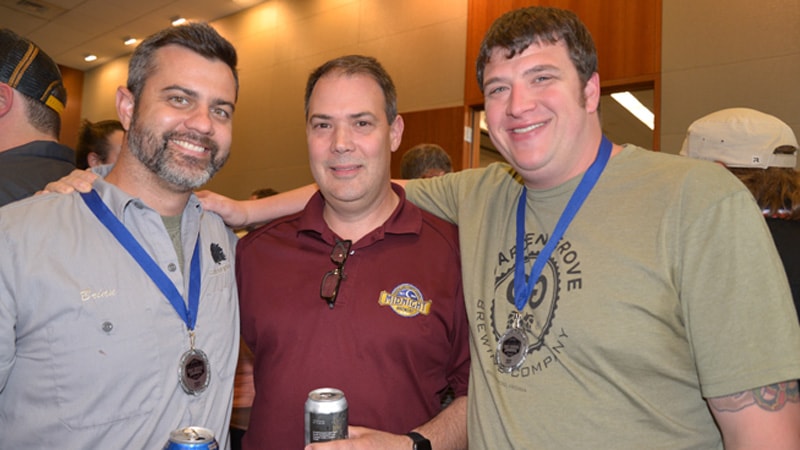 The Virginia Craft Brewers Guild hosted its annual Virginia Craft Beer Cup Awards Ceremony yesterday, June 5, at WestRock in downtown Richmond. This competition highlights statewide craft breweries and their most esteemed brews, and is the largest state competition of its kind in the United States.
356 beers were submitted among 24 different categories, from breweries all across the Virginia. Richmond competitors made us all proud, with ten breweries earning medals in 13 different categories.
Garden Grove Brewing Company went home with a heavy neck, after earning three medals in two separate categories. Trapezium Brewing Company, Castleburg Brewery and Taproom, and Ardent Craft Ales also seem to have dazzled the judges, with two different awards each. Other Richmond brewery winners include Strangeways Brewing, Hardywood Park Craft Brewery, Center of the Universe Brewing Company, Lickinghole Creek Craft Brewery, Legend Brewing Company and Extra Billy's Smokehouse and Brewery.
With going on 200 breweries in Virginia, it can be overwhelming to even the savviest craft beer drinker. Here's the list of award-winning breweries to be sure to put on your "must visit" list:
Best of Show
First Place Best of Show: Smartmouth Brewing Company | Safety Dance
Second Place Best of Show: Old Ox Brewery | Black Ox
Third Place Best of Show: St. George Brewing Company | Summer Ale
Pale Bitter European Beer
First Place: Smartmouth Brewing Company | Safety Dance
Second Place: Hardywood Park Craft Brewery | Pils
Third Place: Mustang Sally Brewing Company | Dortmunder Lager
Pale Malty European Lager
First Place: Alewerks Brewing Company | Weekend Lager
Second Place: Fair Winds Brewing Company | Hells Navigator
Third Place: Strangeways Brewing | Helles Frozen Over
Amber and Dark European Lager
First Place: Caboose Brewing Company | Crossroads
Second Place: Green Flash Brewing Company | Sea to Sea
Third Place: Hammer & Forge Brewing Company | Night Witches
Czech Lager
First Place: Lost Rhino Brewing Company | Rhino Chasers
Second Place: Adventure Brewing Company | Classic Lager
Third Place: Port City Brewing Company | Downright Pilsner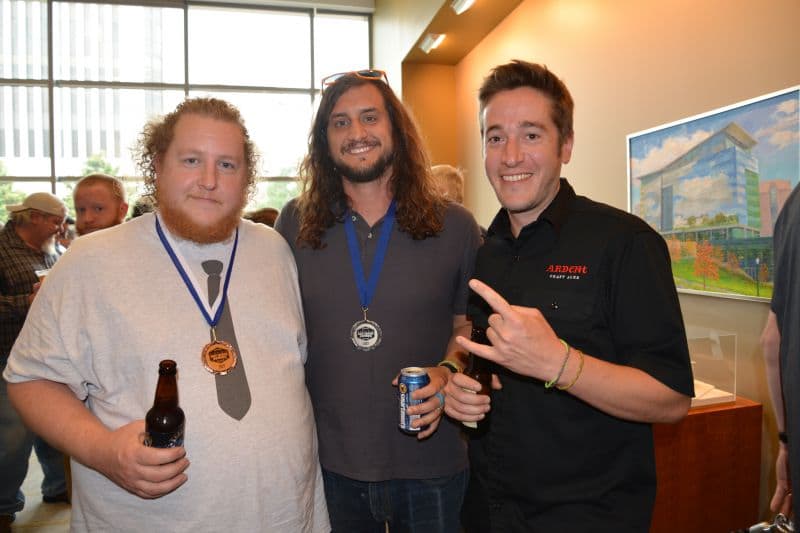 International Lager and Strong European Beer
First Place: South Street Brewery | Virginia Lager
Second Place: Ardent Craft Ales | Defenestrator
Third Place: Big Ugly Brewing | Ghost Rider Porter
Scottish and Irish Ale
First Place: Brass Cannon Brewing | Smoothbore
Second Place: Three Notch'd Brewing Company | Blackwall Porter
Third Place: The Bold Mariner Brewing Company | Red Maiden
British Pale Ale
First Place: St. George Brewing Company | Summer Ale
Second Place: Red Dragon Brewery | Cook Lane
Third Place: Lake Anne Brew House | Lord Fairfax English Pale Ale
Brown British Ale
First Place: Heroic Aleworks | Max Nix
Second Place: Lake Anne Brew House | Beer Run Recovery Ale
Third Place: Three Notch'd Brewing Company | No Veto Brown
Dark British Ale
First Place: Studio Brew | Ferguson
Second Place: Crooked Run Brewing | Dulce De Leche
Third Place: Great Valley Farm Brewery | GVFB Stout
Strong British Ale
First Place: Big Ugly Brewing | Barnfind Barleywine
Second Place: Garden Grove Brewing Company | Old Iron Dog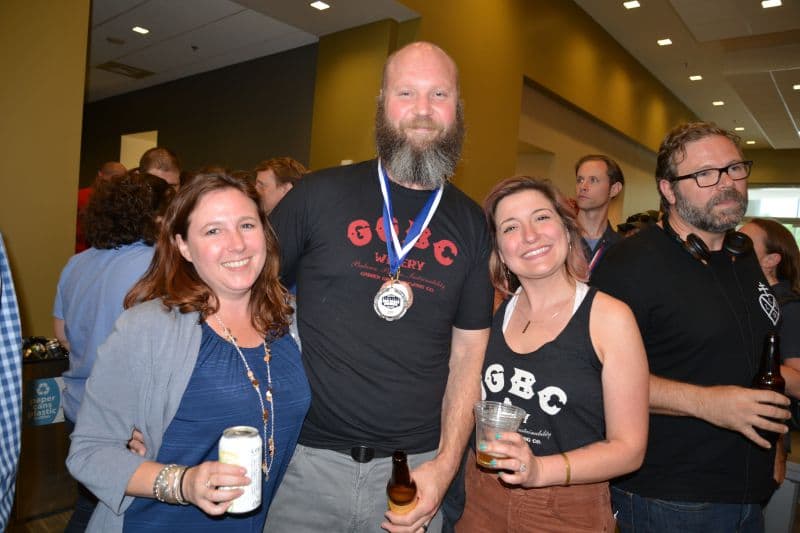 Third Place: Heritage Brewing Company | Kings Mountain
Standard American Beer
First Place: Castleburg Brewery and Taproom | Castleburg Cream Ale
Second Place: Backroom Brewery | Festival Wheat Beer
Third Place: Rip Rap Brewing Company | Breakwater
Pale American Beer
First Place: Port City Brewing Company | Essential Pale Ale
Second Place: Pale Fire Brewing Company | Skinny Dennis
Third Place: Green Flash Brewing Company | GFB
Amber and Brown American Beer
First Place: Capitol City Brewing Company | Amber Waves
Second Place: Stable Craft Brewing | Britchin Brown Ale
Third Place: Trapezium Brewing Company | Brown Ale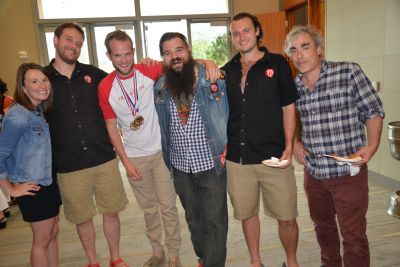 American Porter and Stout
First Place: Old Ox Brewery | Black Ox
Second Place: Coelacanth Brewing Company | Quiet Storm
Third Place: Castleburg Brewery and Taproom | Court Jester Porter
IPA
First Place: Barrel Oak Farm Taphouse | BOFT IPA
Second Place: Alesatian Brewing Company | Hop Sneeze
Third Place: South Street Brewery | Astrognomer
Strong American Ale
First Place: Beer Hound Brewery | Kujo
Second Place: Pale Fire Brewing Company | Village Green
Third Place: Green Flash Brewing Company | West Coast IPA
German Wheat Beer
First Place: Starr Hill Brewery | The Love
Second Place: The Oozlefinch Craft Brewery | Lady in White
Third Place: Ardent Craft Ales | Berliner Weisse
Belgian Ale
First Place: Lake Anne Brewhouse | New Year's Golden Ale
Second Place: Center of the Universe Brewing Company | Chic Saison
Third Place: Port City Brewing Company | Optimal Wit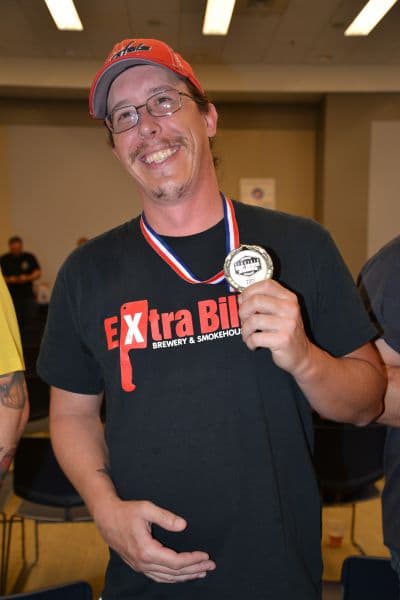 Trappist Ale
First Place: Extra Billy's Smokehouse & Brewery | Tripel Overtime
Second Place: Garden Grove Brewing Company | Minor Threat and the Funkadelic 4
Third Place: Garden Grove Brewing Company | Barrel Aged Death
Historical, Alternative and American Wild Ale
First Place: Coelacanth Brewing Company | Passion Fruit Gose
Second Place: Spencer Devon Brewing | Ol'Goseanna
Third Place: Pro Re Nata Brewing Company | Go Johnny Gose
Wood Aged and Smoked Beers
First Place: Studio Brew | Bourbon Barrel Furguson
Second Place: Legend Brewing Company | Bourbon Barrel Brown Ale
Third Place: Maltese Brewing Company | Barrel Aged Joe's Stout
Spice, Herb or Vegetable Beer
First Place: Great Valley Farm Brewery | Lemongrass Basil Saison
Second Place: Lickinghole Creek Craft Brewery | Great Commander Imperial Stout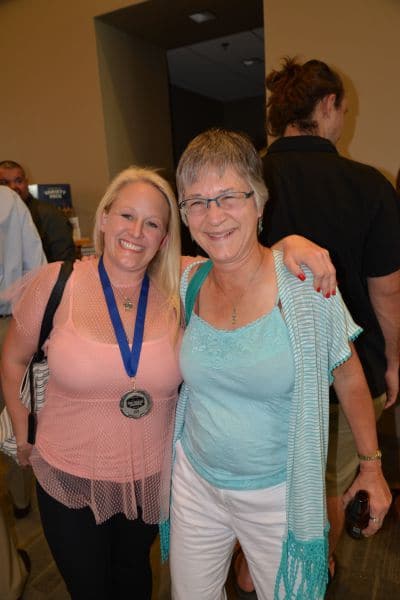 Third Place: The Bold Mariner Brewing Company | Baja Roasted Ale
Fruit Beer
First Place: Trapezium Brewing Company | Strawberry Blonde
Second Place: BadWolf Brewing Company | Mother Pucker
Third Place: Wild Wolf Brewing Company | Area 151
Specialty Beer
First Place: Benchtop Brewing Company | Trial of Dmitri
Second Place: Wasserhund Brewing Company | Haagen Dog Stout
Third Place: Fair Winds Brewing Company | Siren's Lure