Virginia Historic Beverages Trivia Quiz Answers
February 24th, 2021
How'd you do?
---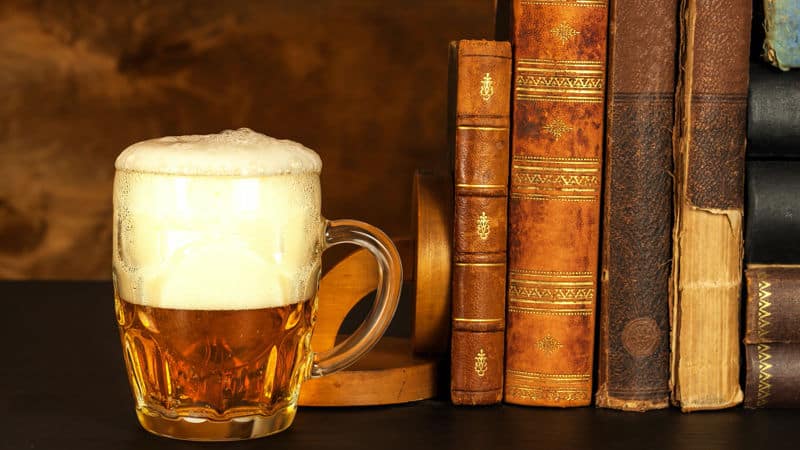 Think you know about historic Virginia drinks? Or maybe you would like to learn a little more. Check out the correct answers to the Virginia Historic Beverages Trivia Quiz here, and drink at the fountain of knowledge.
1. d. Jefferson and Washington both enjoyed cider from Hewe's Crab apples. (Jefferson's absolute favorite cider apple was the Taliaferro, which has disappeared from cultivation.) You can once again get cider made with heritage apples like these at contemporary craft cideries like Blue Bee Cider.
2. a. Valentine's Meat Juice was created by Mann. S. Valentine Jr. of Richmond, Virginia, when his wife became ill. He combined egg whites and meat juice, which seemed to save her life. Subsequently, his mixture brought him wealth – which lives on in Richmond's Valentine Museum.
3. Historic Virginia beverage makers
I. e. A. Smith Bowman, distilling since 1935, stakes its claim as the oldest family-owned bourbon distillery in the U.S.
II. f. Home Brewing in Richmond produced Climax soda to survive Prohibition.
III. b. James River Steam Brewery was founded in Richmond by D.G. Yuengling Jr., the son of Pennsylvania's Yuengling brewers. The historic beer lagering storage caves are still visible from the Capital Trail near Rocketts Landing. (Richmond and Virginia are chock full of beer history: James River Steam Brewery, Home Brewing, and many other notable businesses and people. Learn more in Virginia Beer: A Guide from Colonial Days to Craft's Golden Age and Richmond Beer: A History of Brewing in the River City, both by Lee Graves.)
IV. c. George Washington's distillery at Mount Vernon was one of the largest whiskey distilleries in the nation.
V. a. Legend Brewing is Virginia's oldest craft brewery still in operation.
VI. d. Richbrau was a 1990s brewpub with the same name as a historic Richmond beer. A new brewery has since opened in Shockoe Bottom, named Richbrau Brewing, making contemporary beers but highlighting local history.
4. Curles Neck Dairy began at Curles Neck, a bend in the James River southeast of Richmond. The dairy began retail operations in 1933 and became a leading dairy supplier in the East. The dairy operated a processing plant in Richmond's Scott's Addition, which closed in 1980 and became The Dairy Bar. Like milkshakes? You'll love this diner!
5. c. Shrubs, concentrated blends of fruit syrup, sugar, and vinegar, can be blended with liquor or sparkling waters for a delicious result. They can be DIY or purchased pre-made.
6. Powhatan Indians were at this gathering and got their first drinks of European alcohol.
7. b. Norton grapes were first cultivated in Richmond, Virginia, probably by Dr. Daniel Norton, between 1818 and 1828. Norton had a small vineyard on his property in what is now the Carver Residential Historical District.
8. False. Neighboring Franklin County earned the moonshine capital moniker. You can learn about the county's moonshining past and get a taste of its legal shine right where the the fun all started.
9. The Yorktown Tea Party, in York County, Virginia, took place on Nov. 7, 1774.
10. False – women were the home brewers, aka "brewsters."
SCORING:
8 and above: Cheers, you're a history buff with a major in the liquid culinary arts.
5 to 7: Not bad! No need to "wine."
Less than 5: The next round's on you.
---
Head here for more trivia fun.