Virginia Historic Beverages Trivia Quiz
February 24th, 2021
Test your knowledge – and learn a little!
---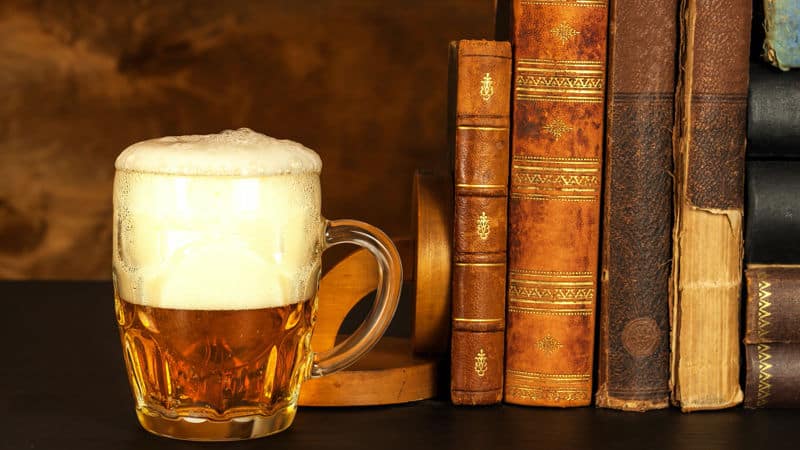 For sustenance, relaxation, social lubrication or a source of clean hydration, beverages have played an important role throughout recorded history. The drinks remain much the same, but the names and details have changed. Have you drunk from the fountain of knowledge?
1. PICK ONE: What apple variety was a favorite of both Thomas Jefferson and George Washington for making hard apple cider?
a. Granny Smith
b. Pippin
c. Northern Spy
d. Hewe's Crab
2. PICK ONE: What potion created in Richmond, Virginia, appeared in an Agatha Christie novel and was reportedly given to President Garfield after he was shot?
a. Valentine's Meat Juice
b. Scott's Addiction
c. Byrd's Guano
d. Shockoe Serum
3. MATCHING: Match the historic Virginia beverage business (brewery or distillery strategically left out) with its description:
| | |
| --- | --- |
| I.   A. Smith Bowman | a. Virginia's oldest craft brewery |
| II.   Home | b. Founded in Richmond by D.G. Yuengling Jr., with historic storage caves still visible |
| III.  James River Steam | c. One of the largest whiskey distilleries in America in the late 18th century |
| IV.  Mount Vernon | d. A 1990s brewpub with the same name as a historic Richmond beer |
| V.    Legend | e. Oldest family-owned bourbon distillery in the U.S. |
| VI.   Richbrau | f. Richmond brewery that produced Climax soda to survive Prohibition |
4. UNSCRAMBLE: Rearrange the letters to name the James River plantation business that later operated processing and distribution facilities in Scott's Addition.
S L U C R E    E C K N    A Y D I R
5. PICK ONE: This vinegar, fruit, and sweetener mix that was common in Colonial days is re-emerging in popularity today, mixed with sparkling water or in cocktails.
a. Darjeeling
b. Ferns
c. Shrubs
d. Julep
6. FILL IN THE BLANK: A group of 1607 English settlers partied and shared "beere," brandy and wine with ___________ at the future site of Richmond.
7. PICK ONE: What Virginia grape wine won awards at Vienna World's Fair in 1873 and Paris World's Fair in 1889?
a. Scuppernong
b. Norton
c. Viognier
d. Muscadine
8. TRUE OR FALSE: During Prohibition, Virginia's Floyd County was called "the moonshine capital of the world."
9. FILL IN THE BLANK: On Nov. 7, 1774, inhabitants of the Virginia county of ___________ threw their own "tea party," dumping two half-chests of tea into the river.
10. TRUE OR FALSE: In Colonial days, the job of brewing was men's responsibility.
How do you think you did on this Virginia Historic Beverages Trivia Quiz?
Click here for answers.
Head here for more trivia fun.