Virginia Home for Boys and Girls Creates 'Pride Place'
July 14th, 2020
A place of shelter for teens and young adults in need
---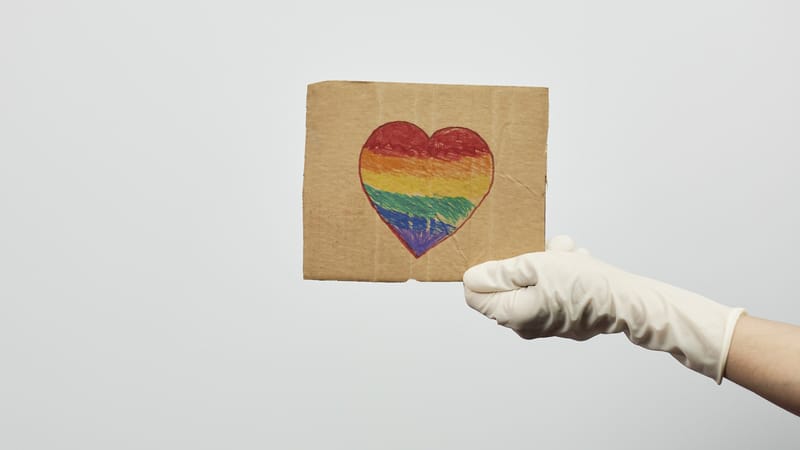 "LGBTQ+ young people are 120 percent more likely to experience homelessness compared to their peers," said Ted Lewis, executive director at Side by Side (formerly ROSMY), a local nonprofit that addresses the concerns of LGBTQ+ youth. "Although this was the case before [the coronavirus], the pandemic is exacerbating an already growing problem; we are bracing for an increase in need from our community."
To address the projected needs for safe transitional housing, Side by Side and the Virginia Home for Boys and Girls (VHBG) partnered this June to launch Pride Place at VHBG. The program uses two brick homes on VHBG's 30-acre campus in Henrico County.
At no cost to participants, Pride Place will provide housing for homeless LGBTQ+ young adults age 18-25. Side by Side will provide case management, intake and overall support. VHBG will provide the physical space, emergency response and opportunities for learning life skills. Clients will be paired with peer navigators through a partnership with the Nationz Foundation.
To further illustrate the need, the organizations shared the following statistics:
Forty percent of youth experiencing homelessness identify as LGBTQ+. However, LGBTQ+ youth account for only nine percent of the youth population.
Family conflict is the most common cause of all youth homelessness. For LGBTQ+ youth, in particular, the conflict tends to be over their sexual orientation or gender identity.
LGBTQ+ youth experiencing homelessness are more likely to be robbed, physically or sexually assaulted, or be a victim of a hate crime.
"Virginia Home for Boys and Girls and Side by Side share a mission to provide care to young people in crisis. Our trauma-informed approach is infused into all of our transitional living services," said Claiborne Warner, VHBG president.
"We're always looking for in-kind donations of household items to replenish the homes," said Joan Marable of VHBG. "We have an Amazon wish list that makes it easy for people to shop and have it sent directly to us … We're a nonprofit, so financial donations are also welcome."
---