Virginia Lodging History: Once an Inn, Still an Inn
| October 20th, 2021
Historic inns, including many that still welcome guests
---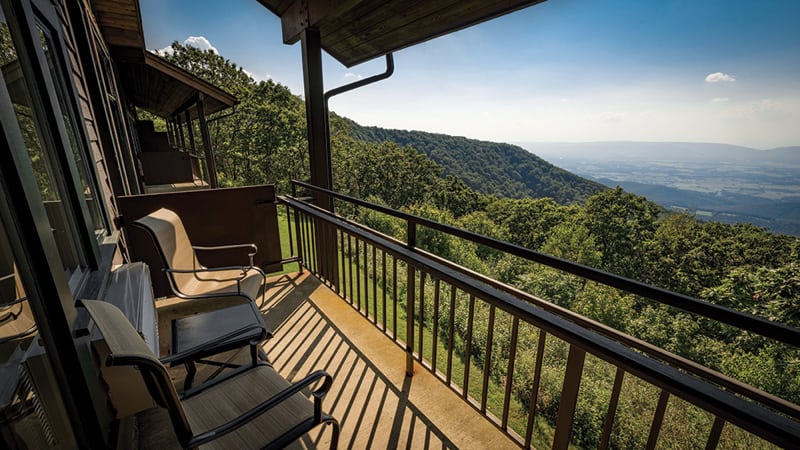 Travel and exploration play starring roles in the American tale, from adventurers like Lewis & Clark, to early travelogues such as Mark Twain's Roughing It, to the contemporary itch to experience new places or revisit old favorites. Each new act in American society introduced changes in transportation and lodging.
As one of the original 13 colonies, Virginia has experienced the range of change. Many originals remain, whispering of centuries past and sparking memories and nostalgia. Some still serve travelers, after meaningful restorations and renovations, adding modern amenities as well as spaces for events and conferences.
As you explore the commonwealth, stop in at these living monuments to history.
THE BIRTH OF HOTELS
The first urban American hotel, Union Public Hotel, was planned for the new "Federal City" in D.C. The cornerstone was laid in 1793, and a host of imitators followed, spreading to other cities, towns and settlements.
Although taverns were unassuming and often adapted from existing buildings, hotels were purpose driven, built specifically for visitors. As the concept spread, so did the variations.
FOR THE WELL-HEELED
When aristocratic titles such as "duke" and "duchess" lost ground to earned wealth and status, explains A.K. Sandoval-Strausz in Hotel: An American History, "People turned to style, décor, behavior, and other visual cues to demonstrate their social standing." In lodging, this resulted in palatial luxury hotels.
Richmonders can see this grandeur at The Jefferson Hotel, which opened in 1895, boasting marble columns, a Tiffany stained-glass skylight and a grand staircase.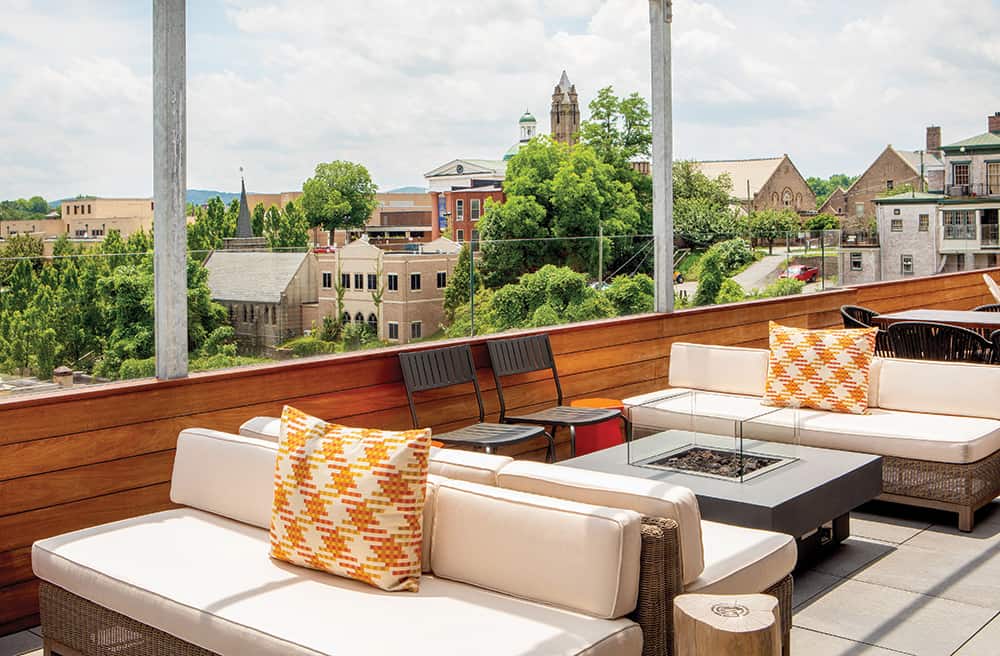 Built in 1913, The Virginian, Lynchburg, experienced other uses after the 1960s but recently has been restored to offer its original refined elegance. Besides luscious, comfortable guest rooms, the Beaux Arts-style hotel shows off 30-foot barrel-vaulted ceilings, curved skylights, marble, detailed moldings and columns, and an elegant staircase.
Reopened in 2018, the Cavalier Hotel, Virginia Beach, originally opened in 1927, hosted dignitaries and celebrities.
After a complete renovation in 2005, the 1924 Colonial Revivalist Stonewall Jackson Hotel, Staunton, includes original features such as marble floors, chandeliers and wall sconces. Step into the Colonnade Ballroom – now the hotel's restaurant – and imagine weddings and cotillions from years past as revelers glided over the ballroom floor and past the detailed ironwork. Step back in time with the only known working 1924 Wurlitzer organ.
PRACTICAL ROOTS, STYLISH REBIRTHS
Business travelers could stay at lodging tailored for their needs as early as the 1820s. These hotels charged moderate prices and provided work spaces such as salesmen's "sample rooms." In fact, says Sandoval-Strausz, "Commercial hotelkeepers solicited businessmen's patronage quite aggressively … [and] were so strongly geared to this clientele that they sometimes greeted the rest of the traveling public only as an afterthought."
---
Like nostalgia? Browse celebrity nostalgia on our website.
Or sign up for our monthly Nostalgia e-newsletter or other e-newsletters tailored for boomers!
---
Other affordable lodging welcomed women and children, too.
In Virginia, these hotels often sprang up in county seats. The Lane Hotel, Mathews, was built in about 1840 across from the county courthouse. The building now houses The White Dog Bistro.
Land across from the Wise County Courthouse has been used as lodging since soon after the Civil War, with the Colonial Hotel built there in 1910. The striking colonial-revival style façade greets visitors to the renamed Inn at Wise, which offers comfortable guest rooms and three restaurants. Gleaming wood floors, stairs and molding in public areas confirm that a "middle-class hotel" can be as pleasing to the eye as marble-filled luxury lodging.
Visitors to Farmville could take shelter at Hotel Weyanoke beginning in 1925. The hotel has been expanded and modernized, presenting boutique amenities and stylish mid-century modern décor.
The George Wythe Hotel, which served the town of Wytheville from 1927 until the 1970s, has reopened as the Bolling Wilson Hotel. The renovation embraces a modern atmosphere instead of a strict replay of history. Random touches – like canaries, orchids and bourbon – highlight Wytheville native Edith Bolling Wilson, Woodrow's second wife.
DESTINATIONS
Resort hotels lured city dwellers – those with free time and money – to more serene, clean and salubrious environs. In Virginia, that meant the mountains, the ocean and natural wonders. By nature, resorts were isolated, so they provided guests with dining, entertainment and recreation as well as lodging. In horse-and-buggy days, visitors would stay awhile, even for the entire summer, but faster travel on automobiles meant shorter stays. Today, these resorts may provide entertainment as well as a natural home base for exploration.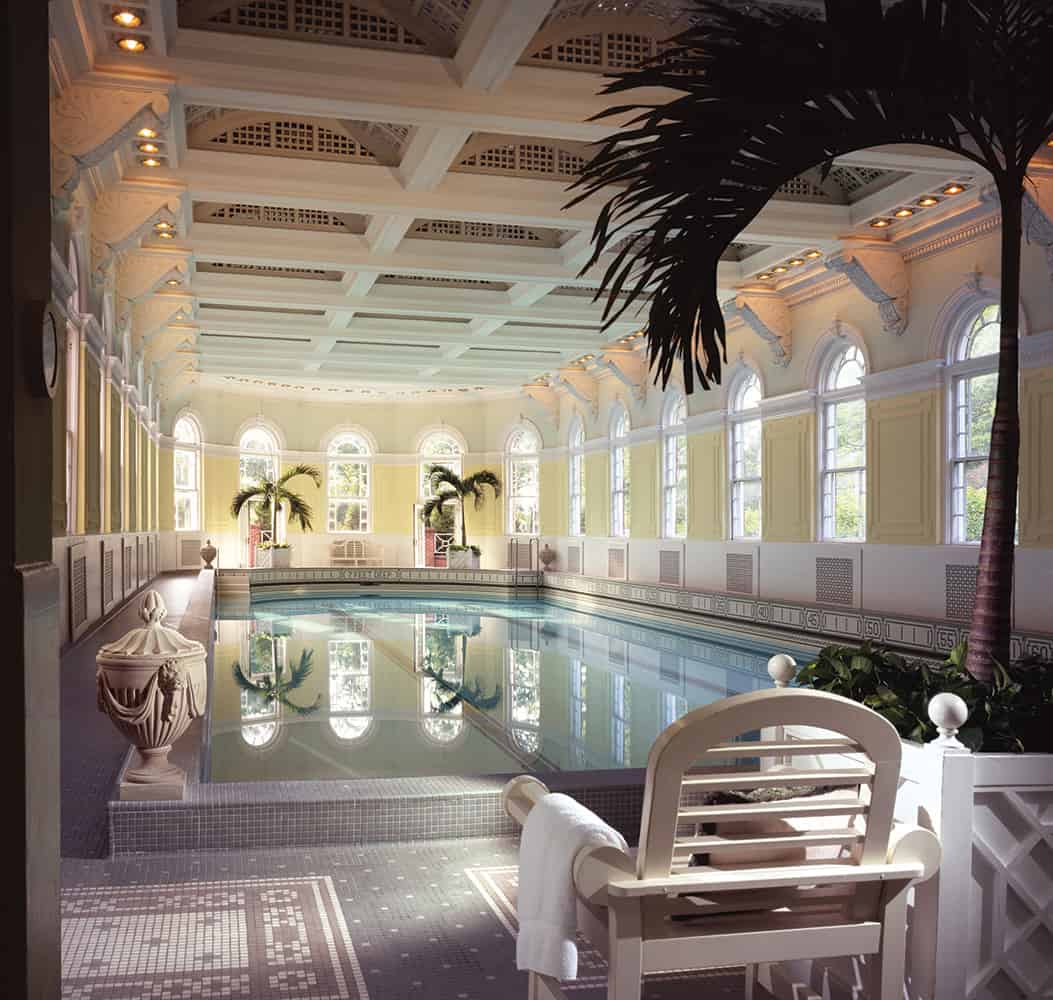 The Homestead, America's first resort, opened in 1766 in Hot Springs, capitalizing on the rejuvenating properties of the area's mineral springs.
Lodging rentals at Virginia's Natural Bridge began in 1833, when an enterprising landowner erected the Forest Inn for visitors to the rock formation. Today's Natural Bridge Hotel opened in 1965.
Skyland Resort was established in 1888 to lure city folk to the stunning views of the Appalachian Mountains.
Nearly 50 rustic cabins, dining and recreation halls served visitors. The resort became a part of Shenandoah National Park, established in 1935. Today's guests can stay in historic cabins, dating from 1906 to 1939, or in newer lodge rooms.
The original lodge at Mountain Lake in Pembroke (known then as Salt Pond) was built in 1851 and became known for music, dancing and entertainment in the 1920s. The current stone lodge, built in 1936, still hosts guests, though the lake has been experiencing a mysterious natural draining cycle. The resort has added new recreational options, including bubble ball, ropes courses and archery tag.
Peaks of Otter Lodge, at the base of three picturesque mountain peaks in Bedford County, was opened in 1964 to bolster services along the Blue Ridge Parkway. The rooms afford scenic views of manmade Abbott Lake and Sharp Top Mountain.
STOPS ALONG THE WAY
Changes in lodging came hand-in-glove with transportation improvements.
As railroads began coursing through the nation, like blood vessels carrying commerce and travelers, hotels sprang up near stations.
Locally, the Ashland Hotel, 1858, provided country getaways for Richmonders traveling by rail. The building was replaced by The Henry Clay Inn, which burned in 1946. Today's Henry Clay Inn reopened in 1992 (just south of the original site), designed from photographs to create an exact replica of the exterior.
Now merely memories, the Bon Air Inn and Chester Hotel also sprang up beside railroad stops and provided rural getaways.
In 1883, The Hotel Roanoke was erected when the "boomtown" became the juncture of a north-south line and an east-west line. The hotel began as a serviceable structure of three dozen rooms. But it grew to become more patrician, to suit discriminating travelers.
When cars became as ubiquitous as chickens in a pot, roadways gradually improved and travel increased. Two-lane paved routes carried drivers hundreds of miles, across state lines. Enterprising hoteliers, including moms and pops, met weary travelers' needs. These motels – aka motor lodges and motor inns – conveniently offered parking in front of guest rooms in one- and two-story buildings.
One of the nation's most important historic routes bisects the Richmond area. U.S. Route 1, the major north-south road from Maine to Florida, still hints at its history. BOOMER readers may recall Parnell Tourist Camp, cabins offering respite for the weary traveler, or The Virginia Inn, offering "steam heated rooms," "home cooking" and gasoline, both at the corner of Osborne Road and Route 1. Two other old Route 1 lodging options are currently under development for entirely new purposes: Moore's Brick Cabins and Dining Room at Moore's Lake in Chester; or Wigwam Motel near Ashland.
SITES STILL SEEN
A few still stand – mostly deserted or repurposed – like the Cadillac Motel along Route 1 near Ashland. Or the Inn at Afton, still visible from I-64.
Lodges that graciously served the African American traveler could be discovered in the Negro Motorist Green Book. Locally, this included Eggleston Hotel (named Miller's Hotel when it opened in 1904) at Second and Leigh streets in Richmond; and Colbrook Motel, still standing but abandoned, at Route 1 and 301 in Chester.
Motels lost the drive-by advantage when interstate highways detoured travelers and hastened their journeys and as airline travel became more common. (Motels near Interstate 95 toll road in Virginia benefited briefly from "shunpiking" of motorists avoiding the tolls!) From a peak of 61,000 motels in 1964, the number dropped to 16,000 by 2012 and continues to decline.
Our choices of where to lay our traveling heads continue to change – like bed and breakfast inns, Airbnb's, boutique hotels and the ubiquitous chains. But as long as we wander, enterprising individuals and businesses will be eager to provide us a place to sleep.
---
'GEORGE WASHINGTON SLEPT HERE'
The first president of the United States of America believed it was his duty to journey around the new nation. George Washington's presidential tours of 1789 through 1791 took him more than 2,000 miles from New Hampshire to Georgia. He didn't want to show favoritism by staying with individuals, so he bedded down at inns and taverns. These included public houses and ordinaries – where other travelers stayed.
---
Check out other local boutique hotels in the area!
---
Exploring the intersection of travel and history – especially in Virginia – hits the sweet spot for BOOMER editor Annie Tobey.
Originally published June 2020, this was updated in October 2021 to reflect recent developments at the old Wigwam Motel near Ashland and Moore's Lake in Chester.