Virginia Rep Theatre Announces 2017-2018 Season
| March 28th, 2017
The lineup includes classics, modern tales, premies and more
---
Virginia Repertory Theatre's new season will bring some classic stories to the stage, including A Raisin in the Sun, Mary Poppins and West Side Story, as well as modern tales and premieres, such as Erma Bombeck: At Wit's End. Shakespeare in Love kicks off the season on Sept. 15 at the November Theatre. Beginning Sept. 29, the children's program's new season includes some magical shows plus the heart-warming drama, Akeelah and the Bee.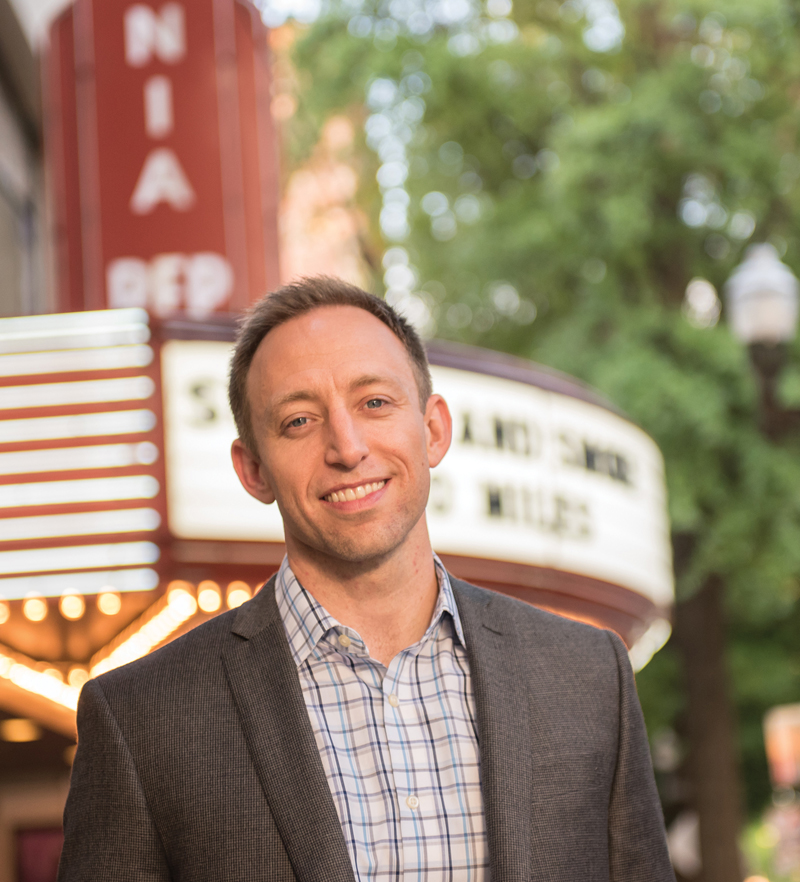 The company's new artistic director, Nathaniel Shaw, announced the 2017-2018 lineup on March 26.
In a prepared statement, Shaw summarized his first hand-picked season, describing it as a "journey" that takes the audience "from the travels from the theaters of Elizabethan London, to a Chicago subdivision in the 1950s, to the banks of America's mightiest river, and to the blistering hot streets of Hell's Kitchen in Manhattan."
He continued, "We spend an evening with a groundbreaking humorist, and share laughter and tears with the Magrath sisters in Hazelhurst, Mississippi. We walk alongside a young girl from Southern Los Angeles as she journeys to the National Spelling Bee and [we] dance on rooftops with chimney sweeps."
The season will also showcase two premieres, including a musical in celebration of the Richmond Triangle Players' 25th anniversary. Details have yet to be announced for these productions.
The full lineup for 2017-2018:
Signature Season
On the Marjorie Arenstein Stage at the Sara Belle and Neil November Theatre, 114 W. Broad St., Richmond
Shakespeare in Love
Based on the screenplay for 1990s romantic comedy set in the 1590s. The story follows a young, broke and directionless Shakespeare, who is inspired to write one of his most famous plays after meeting his ideal woman.
Previews Sept. 13 and 14, runs Sept. 15 – Oct. 8, 2017
Mary Poppins
The musical fondly loved by generations includes some 
new songs as well as old favorites.
Previews Nov. 15 and 16, runs Nov. 17 – Dec. 30 2017
A Raisin in the Sun
The 1959 play tells the story of a black family's challenges as they attempt to improve themselves with an insurance payout following the death of the father.
Previews Feb. 14 and 15, runs Feb. 16 – March 11, 2018
West Side Story
The romantic but heartbreaking Romeo-and-Juliet story of two young lovers divided by the unforgiving hatred of their groups.
Previews June 20 and 21 runs June 22 – July 29, 2018
Cadence Season, co-produced by Virginia Rep and Cadence Theatre Company
At the Theatre Gym, 114 W. Broad St.
The Christians
Previews Feb. 8 and 9, runs Feb. 10 – March 3, 2018
Appropriate
Previews April 26 and 27, April 28 – May 19, 2018
Hanover Season
At Hanover Tavern, 13181 Hanover Courthouse Road, Hanover
Miracle on South Division Street
Runs Dec.1 – Dec. 30th, 2017
Erma Bombeck: At Wit's End
Runs March 2 – April 8, 2018
Crimes of the Heart
Runs July 20 – Aug. 26, 2018