Virginia's Hunt & Wine Country
| October 30th, 2019
Cute towns, spectacular landscapes and memorable wineries in Fauquier and Loudoun counties
---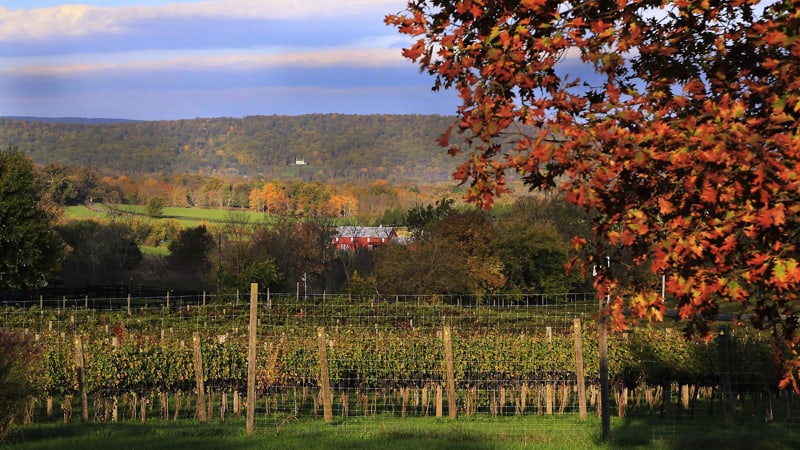 Just outside of the frantic expanse of buildings, humanity and concrete known as Northern Virginia lies a countryside so bucolic you would think yourself far removed from urban – or even suburban – life. The Virginia counties of Loudoun and Fauquier have intentionally maintained vast swaths of their land in soft development: pastures, forest, wineries, large estates and small towns. Residents value the peacefulness of their communities, but they're also eager to share its high points with visitors.
This October, I sampled the two counties as part of a Virginia Tourism Corporation Harvest Party tour, celebrating the fall harvest in the commonwealth's Hunt & Wine Country. My two-day experience filled my senses and left me longing for time to explore further.
HORSE & HUNT COUNTRY
The heritage and geography of these two counties have nurtured the culture of equestrian sports, such as polo, steeplechase and fox hunting. The National Sporting Library & Museum in Middleburg provides an ideal launching spot for exploring horse culture. The NSLM began solely as a library, focusing on the literature and culture of equestrian, turf and field sports. Today, the library continues to expand, now housed in a 15,000-square-foot building modeled after a traditional English carriage house.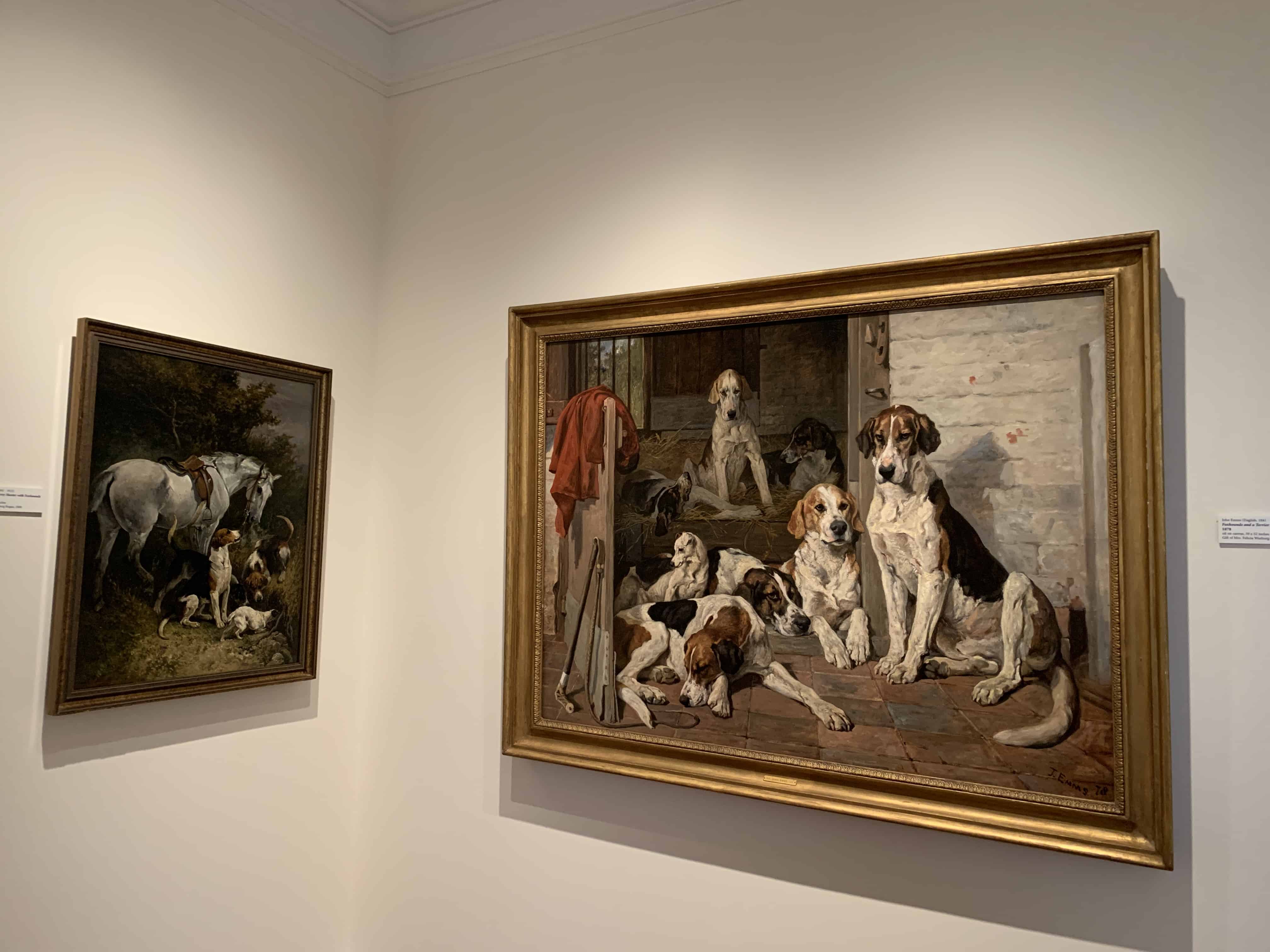 The organization began adding art to its collection (now with more than 1,200 objects), and the museum opened to the public in 2011. Visitors can view paintings, sculptures and other art with horses, equestrian, hounds and related subjects. Three temporary exhibitions are currently on display. "Leading the Field: Ellen Emmet Rand" focuses on portraits of men and women in their equestrian gear (picture rich, red jackets, black caps, boots and riding crops), all by Rand, who was one of the first successful professional artists in the U.S. (on display through March 22, 2020). "A Brief History of Black Horsemen in Racing," on loan from James Madison's Montpelier, features posters and an overview of the history of African Americans in horse racing (through Jan. 26, 2020). And "Canter & Crawl: The Glass Sculpture of Joan Danziger" (through Jan. 5, 2020).
The NSLM also offers educational programs and gallery talks.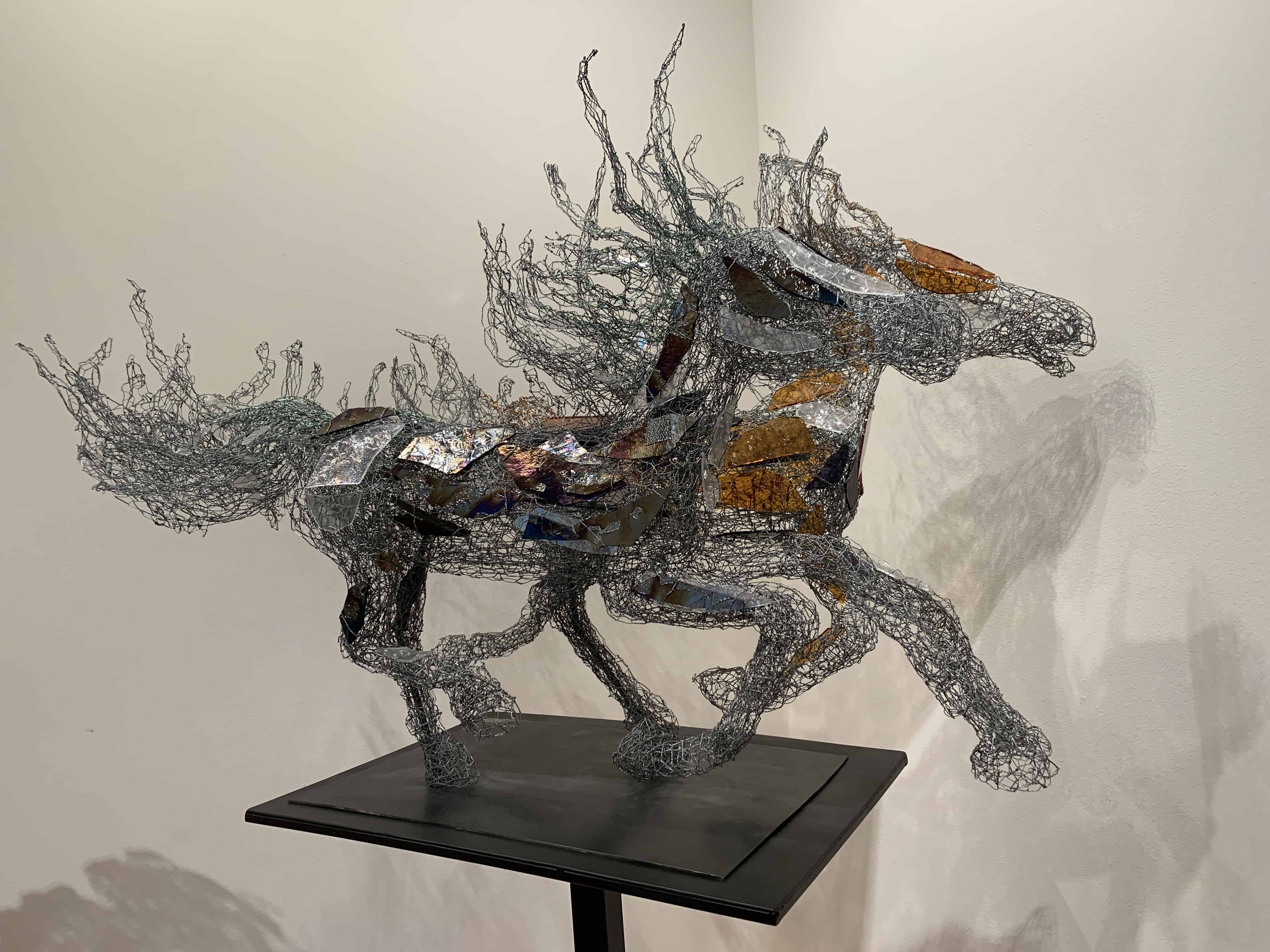 After exploring the NSLM collections, wander the streets of Middleburg, a small town with big opportunities for shopping, dining and lodging.
Visitors can immerse themselves in horse culture while taking in the region's natural beauty at Great Meadows. The 374-acre equestrian event park was founded in 1982 as a nonprofit foundation to "preserve open space for equestrian and community service." The park hosts an abundance of public events, including the annual Virginia Gold Cup steeplechase races, polo, show jumpers, foot races, rocketry, cultural fairs, benefits and Independence Day fireworks.
The two-day Harvest Party trip afforded ample opportunity for fine food and drink – yet just a sampling of what the region has to offer. Read about my Loudoun and Fauquier culinary highlights here.