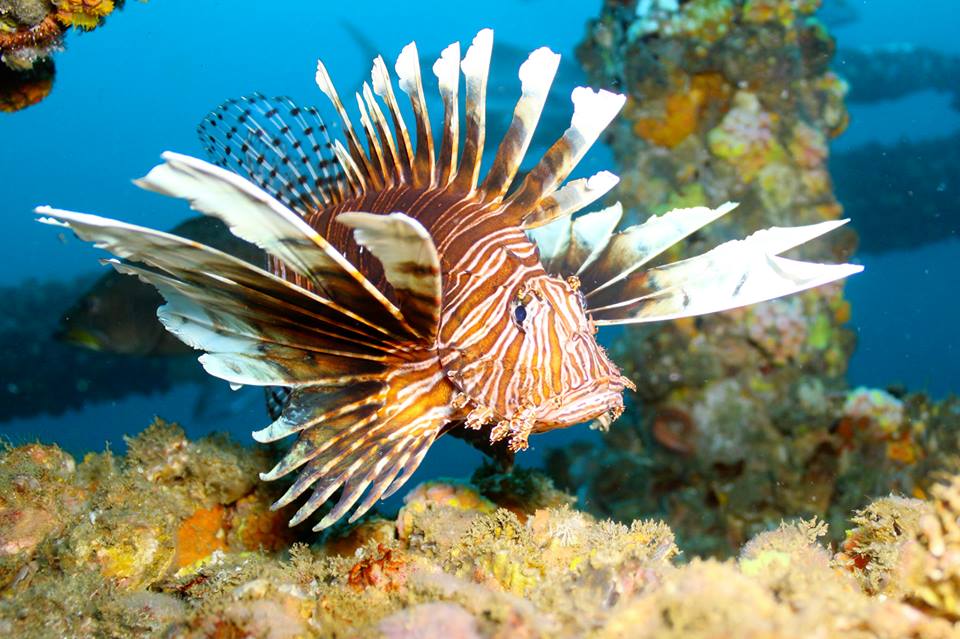 Wegmans Stores Add Lionfish to Its Shelves
| June 17th, 2016
Wegmans stores are selling Lionfish to help nature and provide its customers with another fresh fish option.
---
Wegmans has a special catch, lionfish, in its seafood department at select stores, including the new Midlothian location in Chesterfield County. The appeal of the lionfish isn't merely its delicate taste – those who purchase the fish are also benefiting nature.
According to the National Oceanic and Atmospheric Association, the fish that's native to the Indo-Pacific have begun to invade American coastal waters, harming the natural ecosystem. Lionfish have become especially plentiful along the southeast coast of the U.S., the Caribbean, and in parts of the Gulf of Mexico, probably dumped into American waters by aquarium enthusiasts.
"Unfortunately, NOAA researchers have concluded that invasive lionfish populations will continue to grow and cannot be eliminated using conventional methods," says the NOAA. "How lionfish will affect native fish populations and commercial fishing industries has yet to be determined. What is known is that non-native species can dramatically affect native ecosystems and local fishing economies. Experts are carefully studying these invaders to better understand their role in, and potential threat to, Atlantic Ocean ecosystems."
As research continues, the seafood industry is stepping in to help: capturing the fish, which ultimately become tasty filets for the table.
Wegmans announced on June 16, 2016, that it is making lionfish available to customers at select stores.
"We do our part to source seafood responsibly, and by introducing lionfish in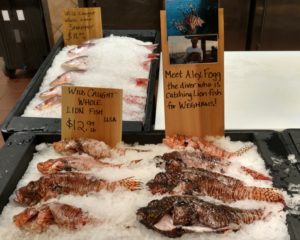 the markets we serve, we're also helping control the population to protect the gulf reefs for the future," said Mark Fromm, Wegmans seafood category merchant. "We love it when our customers are open to trying different kinds of fish. Lionfish are plentiful and tasty, but simply not as well known yet."
Wegmans compares lionfish to snapper, with a similar flavor and texture. The grocery store packages the fish as spineless and fully cleaned, each filet weighing approximately one pound. Recommended preparation includes pan searing or grilling.
Look for samplings at Wegmans Midlothian location during the day June 18 and 19, and in store as available on an ongoing basis.