Wegman's: I Didn't Understand The Hype
May 20th, 2016
I admit: I didn't but after today's sneak peek, I get it.
---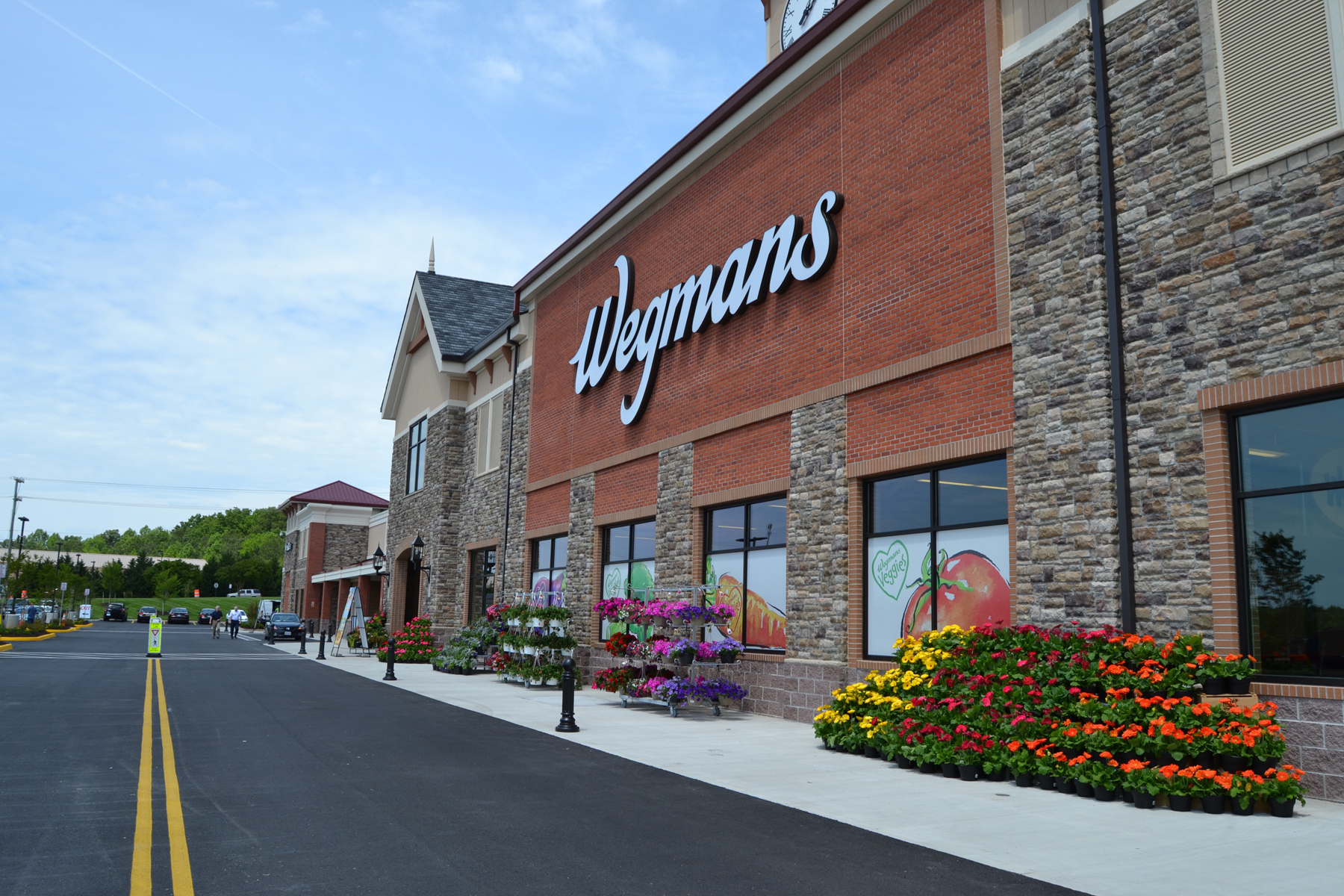 I admit: I didn't understand the hype about Wegman's coming to town. But after today's sneak peek, I'm setting aside my shopping list till after they open. Oh, and I'm using the Wegman's app and its shopping list to make my trip to the grocery store even more efficient and fun.
Of the adjectives I would use to describe a trip to Wegman's, "fun" is but one. Others include efficient, convenient, healthy, frugal, warm and, of course, delicious.
Efficient? During my initial trips to this new-to-Richmond grocery store, "efficient" will not be an apt descriptor. This 115,000-square-foot store has 65,000 products, so I'll gladly spend time my first few trips exploring. For example, if I buy a different variety of cheese each week, I may have tried all of them by 2019 – this would include many that were aged in Wegman's 12,000-square-foot cheese caves, housed near the company headquarters outside Rochester, New York.
However, once I begin using the Wegman's grocery list app, which will save my frequently purchased products and arrange my list by aisle, every shopping trip will be faster and easier.
The checkout philosophy will increase my efficiency, too: if more than two customers are waiting in a line (including the one checking out), another register opens. (Not totally guaranteed on opening day, but they'll do their darndest!)
Fun. Though this isn't a typical descriptor for a grocery store, how many markets have both a glockenspiel and a model train?
The German-style cuckoo-clock-like glockenspiel (look up above The Buzz coffee shop, to your right when you enter) "strikes" at the top of every hour: the sun illuminates, the barn doors open and Casanova the rooster comes out. For the model train, go to the back of the store and look up, listen for the chug and the whistle.
Regular demonstrations and family events add entertainment value to the shopping experience.
Convenient. Sure, pre-packaged foods are a thing at most every store, but Wegman's takes this to a new level. At the "choose your meal" counter, you can pick your pre-packaged meal to take home – one entrée and two sides.
Besides pre-packaged fresh-cut vegetables and fruits, the produce department will create custom-cut packs just for you. You can put together your own meal at the food bars – organic salad bar, soup, veggies, fruit, Asian bar, a BBQ bar (seasonal), and a chicken wing bar ("We're from New York, so we know our chicken wings," media relations consultant Valerie Fox told me). You can take your selections to go or eat in the spacious café seating, inside or out.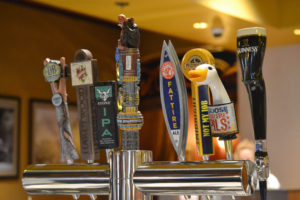 Oh, and The Pub. Besides a full food menu, the restaurant includes a generous beer selection (mostly local on tap and plenty of bottles), wine and liquor (which you can enjoy in the café).
Healthy. The Wegman's business began as a produce cart and still values fruits and vegetables. You'll find 700 choices in the produce aisles, including nearly 150 organic as well as local. Inventory includes 3,000 organic products. Bakery items don't use artificial colors – only natural colors from fruits and vegetables.
Frugal. Rather than weekly sales, Wegman's gives customers "consistent low prices," Fox told me. To save even more, customers can choose the Wegman's brand products and the family packs – like club packaging but more reasonably sized.
Warm. Referring not to temperature but to ambiance, this New York-based store nonetheless values loyalty and customer service. Started by John and Walter Wegman, the business is celebrating its 100th anniversary this year and is still led by a Wegman, so they get loyalty. (Even the Ukrops family has visited Wegman's to welcome them to town – you can get your Ukrops white house rolls at Wegman's and pay tribute to both grocery families.)
Delicious. Sure, healthy is delish, and no doubt the above foods are delightful, as well as the fresh meats and seafood and charcuteries, but the products fresh from the bakery take the cake – including whole grain items, more than 36 kinds of cookies and the ultimate chocolate and vanilla cakes.
Given the accolades Wegmans has received nationally, undoubtedly I've just scratched the surface. Shop for yourself!