What's Booming: Black History, Hamiltunes, and the Power of a Mint Julep
January 29th, 2018
---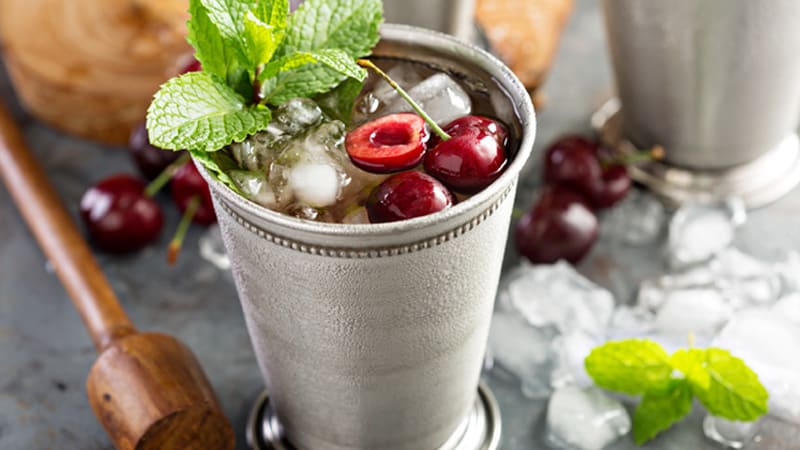 Mixology is a booming concept these days, with craft cocktail bars speckling the Richmond area. But the practice of mixology is not a new one … in fact, two former Richmonders and slaves, John Dabney and Jim Cook, used mixology to gain greater autonomy and even enhance their financial status and reputation. Learn more about Dabney (and his famous mint juleps!) in the PBS premiere The Hail-Storm: John Dabney in Virginia. Thursday, Feb. 1 at 9 p.m. on PBS. In the meantime, check out our exclusive write-up!
Enjoy the melodies of Janet Martin's voice, the strums of her guitar, and the catchiness of her songs at the Cultural Arts Center at Glen Allen's event An Evening of Ladies in Love/Janet Martin. Consider it an early Valentine's Day celebration, or just consider it a night of good music. Friday, Feb. 2 at 7 p.m.
Kick off Black History Month with African Folktales, a slew of traditional African and African-American folklore as told by Charmaine Crowell-White, presented by Chesterfield County and Virginia State University. Saturday, Feb. 3 at 10:30 a.m. at LaPrade Library. Click here for other times and locations!
Then continue your celebration of Black History Month with the Richmond Symphony. Remembering 1968: A Tribute to MLK Jr. includes an evening of musical pieces honoring the iconic Civil Rights leader. Saturday, Feb. 3 at 8 p.m. and Sunday, Feb. 4 at 3 p.m. at the Carpenter Theatre.
Attention Hamilton lovers! Firehouse Theatre is giving you a chance to belt out your favorite Hamilton tunes at Hamiltunes RVA. Join the Revolutionary Singers to participate in the show yourself, or just sit back and enjoy the show among the Support Troops. Saturday, Feb. 3 at 1 p.m. at the Virginia Historical Society.
It's baaaaack! Another installment of The Valentine's Controversy/History series, and this time it's all about public transportation. Complete with speakers, data, and discussion. Tuesday, Feb. 6 at 6 p.m.