What's Booming: Film Festivals and James Rivers
| September 9th, 2021
---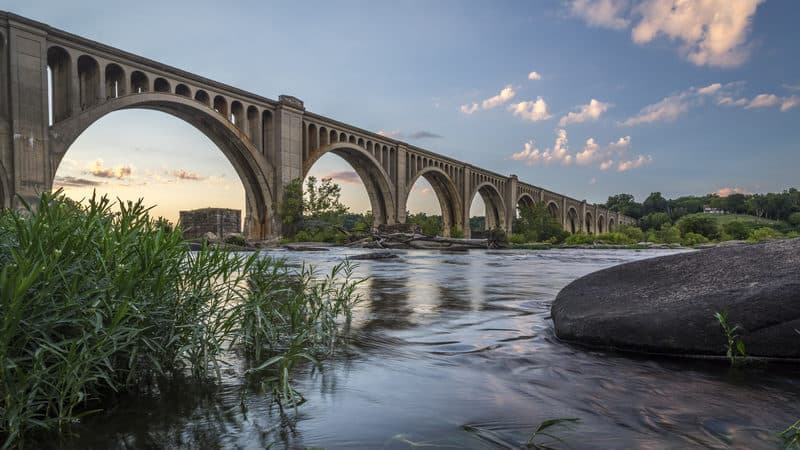 Richmond International Film Festival
Through Sunday, Sept. 12. See site for details
Our local (yet international) film festival is in full swing, with a week's worth of silver screens inviting you to enjoy and indulge in culture, stories, documentaries, and fresh perspectives.
Columbia Pike: Through the Lens of Community
Through Jan. 8 at the Library of Virginia
Like a world many didn't even know existed, Arlington's own Columbia Pike neighborhood is said to be "one of the most culturally diverse communities in the nation, and possibly in the world." The Library of Virginia's newest exhibit brings audiences into the unique lives and stories of the community's eclectic residents. 
Want to know more? We've got our own write-up riiiiight here.
Run, Walk, Remember for 9/11
The anniversary of one of the saddest days in American history is upon us, and the community is strapping on its running shoes to honor the lives lost. Hop in on the Never Forget Run, benefiting the local volunteer rescue squad and fire companies. This all-day event starts at 8:30 a.m. at the Powhatan High School Track. Or join the 9/11 Heroes Run, hosted by the Travis Manion Foundation, on Sunday, Sept. 12 at 9:11 a.m. in Manchester.
James River Week
Saturday, Sept. 11 through Saturday, Sept. 18
Float, paddle, wade, tour, clean, learn about, eat oysters next to, and just plain celebrate Richmond's greatest natural attraction. All week long.
Elegba Folklore Society's 30th Annual Down Home Family Reunion 
Sunday, Sept. 12 from 2-7 p.m. at Kanawha Plaza
Dancing, drumming, music, entertainment, and someone named "James Brown": celebrate African American folklife at the most lively family reunion you've been to in awhile.
Get Involved!
Want to better yourself and your community? Now's the time to get involved with Chesterfield's Virtual Government Citizens Academy, Henrico County Master Gardeners Program, and Cadence Theater Company's "Unstaged" Adult Acting Classes!