What's Booming: Fools and Foods and Creatives
September 8th, 2022
Laugh, eat, support the James River, and be amazed
---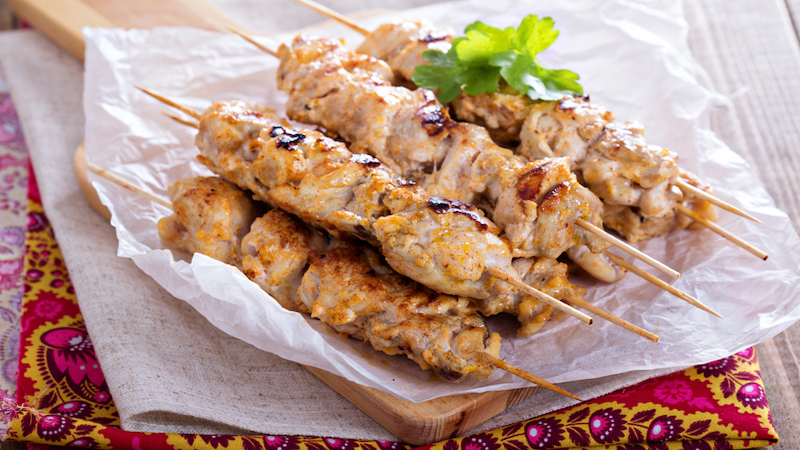 This week, you can laugh and ruminate with a team of irrelevant political satirists. You can excite and expand your palate at a beloved ethnic festival. You can be awestruck at talented regional artists and artisans and at a masterful acoustic guitarist. And you can contribute to celebrating and supporting a treasured local landmark – the James River. All in this week's What's Booming: Fools and Foods and Creatives in Richmond, Virginia.
---
DC's Reflecting Fools
Sept. 9 and 10 at the Cultural Arts Center, Glen Allen
Let yourself laugh to keep from crying – at contemporary politics. Former members and writers of the Capitol Steps have teamed up as DC's Reflecting Fools to continue poking fun at crazy politicians. Through satirical songs, spoonerisms, and impressions, these "equal-opportunity" humorists elicit belly laughs and guffaws.
Armenian Food Festival
Sept. 9 and 10, 11:30 a.m. to 9:30 p.m. each day, at St. James Armenian Church, Richmond
Kebabs, pilaf, stuffed grape leaves, Armenian meat pizza, a lamb and sirloin hye burger, not to mention phyllo desserts like bourma, kataif, and paklava – these and other delicious authentic foods can be yours! Richmond's longest-running food festival returns for two days of delicacies and culture.
43rd Street Festival of the Arts
Sept. 10, 10 a.m. to 4 p.m., at 43rd Street and Forest Hill Avenue, Richmond
At this juried show of fine arts and crafts, from six-dozen local and regional artisans, you can find some amazing art to display at your home, jewelry to display on your person, or gifts to wow your loved ones. Or just browse and be amazed at the local talent. Oh, and enjoy the live music and food.
James River Week
Sept. 10 to 17 from Lynchburg to Williamsburg
Recreational, educational, and culinary experiences on, along, and near the James in celebration of the river. Locally, participants can dine at regional restaurants to contribute to the cause, take guided pontoon boat trips, assist with river cleanup, enjoy kids' story times and activities, learn environment-loving tips on composting and rain barrels, celebrate and contribute at local breweries, and more.
Leo Kottke live
Sept. 14 at 8 p.m. at the Tin Pan, Richmond
The acoustic guitar legend wows audiences with his masterful fingerpicking, reaching into the blues, jazz, and folk music. He began performing professionally in 1966 and has captured the ear of many new fans in partnering with other performers, including Mike Gordon, the bassist from Phish.
Check with individual venues for COVID-19 policies.
---
More of What's Booming in Richmond besides fools and foods
Food and more fun to fill your plate
Boomer's featured restaurant of the week:
Back to the past at Westwood Fountain
And our weekly What's Booming newsletter of events …