What's Booming in Richmond: A Bunch of Spooky Things ... and Puppies!
| October 24th, 2019
The best local events to peel you off your couch
---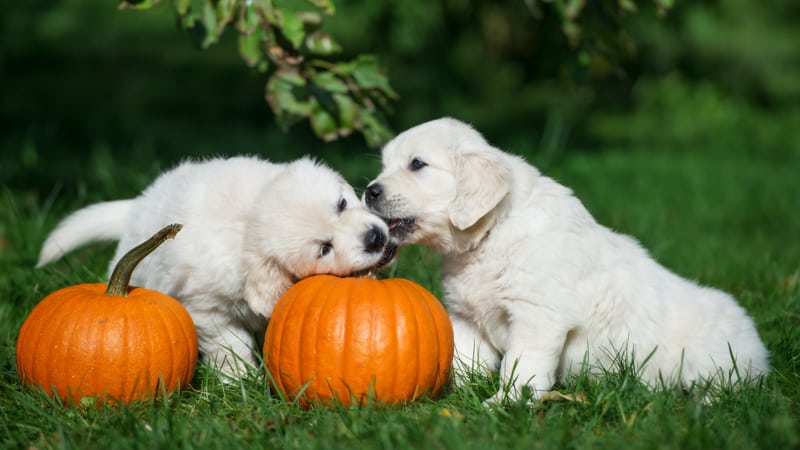 Pamplin's Halloween Tea is hauntingly … educational. Tea bevvies and tea treats, with historical information on the importance of 19th century Victorian mourning traditions – plus a few ghost stories sprinkled in. Get tickets … if you dare. Saturday, Oct. 26 from 2-3:30 p.m. at Pamplin Historical Park. Get your tickets by Oct. 24!
Is there in fact anything more chilling than Edgar Allan Poe reading The Raven after a post-sunset graveyard tour …? Fancy Me Mad! Saturday, Oct. 26 from 6-8:30 p.m. at Historic St. John's Church.
Hey, sometimes the dark isn't all spooky. Sometimes it brings us delightful events like Maymont's Garden Glow. Saturday, Oct. 26, nightly through Sunday, Nov. 10 at Maymont.
Fun songs and spooky lyrics. The Taters are going Halloween. Saturday, Oct. 26 at 8 p.m. at the Tin Pan.
Don't let your pup miss out on all the Halloween festivities. Hardywood's Sweater Weather Puppy Party invites your four-legged fur baby to enjoy its seasonal festivities, complete with dog-friendly vendors and human-friendly refreshments. And Richmond Animal Care and Control is bringing out its most adorable companions for playing, petting, and – of course – adopting. Sunday, Oct. 27 from noon-5 p.m. at Hardywood Richmond.
Celebrate the Day of the Dead with the most festive of cultural festivities: dancing, treats, performances by the Latin Ballet of Virginia, and something called a Mercado Muertos – trendy gifts for your friends. Muy bueno, amigos. El Dia de Los Muertos, Sunday, Oct. 27 from 1-5 p.m. at the Cultural Arts Center at Glen Allen.
Nothing spooky about Edward Hopper and the American Hotel, which opens this weekend, unless you're one of the lucky people who scored tickets for an overnight stay at the VMFA in the re-created Hopper painting, Western Motel. The rest of us can simply enjoy the exhibition, which provides a blend of art, history and nostalgia through hotel-themed art, primarily from American artist Edward Hopper. Oct. 26 through Feb. 23, 2020 at the Virginia Museum of Fine Arts.