What's Booming in Richmond: Craft Beer, Craft Cider, and Craft Shows
November 12th, 2018
The best events to peel you off your couch
---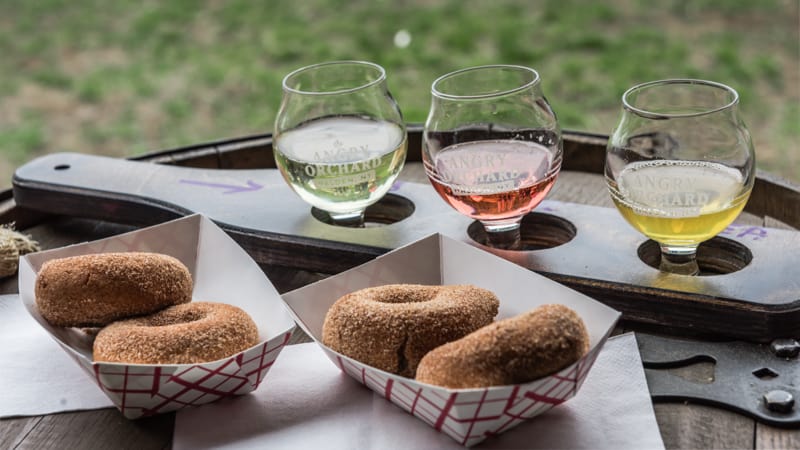 It's CIDER WEEK, y'all! Celebrate apples in their finest form all over Virginia with festivals, tap takeovers, classes, and other cider-related festivities all week. Through Sunday, Nov. 18. See website for details.
The annual Craft + Design Show is back for its 54th Richmond takeover. A full weekend of craft vendors, artsy gifts, and unique home décor, plus a bunch of events thrown in the mix. Want more deets? We've got 'em right here. Friday, Nov. 16 through Sunday, Nov. 18 at Main Street Station. See website for times.
It's Christmas Eve in 1943, and a popular radio show attempts to replicate A Christmas Carol. As you may expect, comedic mayhem ensues. A 1940s Radio Christmas Carol, preview performance Friday, Nov. 16, opening night Saturday, Nov. 17. Through Jan. 5 at Swift Creek Mill Theatre.
Country music legend Carlene Carter (you know, the stepdaughter of Johnny Cash) is coming to Richmond. Often referred to as "country music royalty," Carter sings about human connection and heartache, weaving in her own life experiences. Sound like a show you don't want to miss? It probably is. Saturday, Nov. 17 at 8 p.m. at the Tin Pan.
Richmond's beer scene began long before its recent explosion of breweries, you know. The Richmond Beeristoric Bus Tour dives into that beer scene, shuttling participants to all of the historically significant spots as they related to Richmond and beer (our Yuengling beer caves! Our first brewery!). Oh, and local food and brews are included throughout the day, along with kegs full of fun with fellow "beeristorians." Ticket pre-purchase required. Sunday, Nov. 18 from 11:30 a.m.-7 p.m. 
---
Getting those warm, fuzzy holiday feelings? So is Saxon Shoes. Now through Dec. 24, they're collecting new and gently used shoes for families in need during their annual Shoes for the Needy campaign. Shoes accepted at both the Short Pump and Spotsylvania locations. Holiday good deed: complete.