What's Booming in Richmond: Dogs, Eagles, and Love Songs
January 31st, 2019
The best events to peel you off your couch
---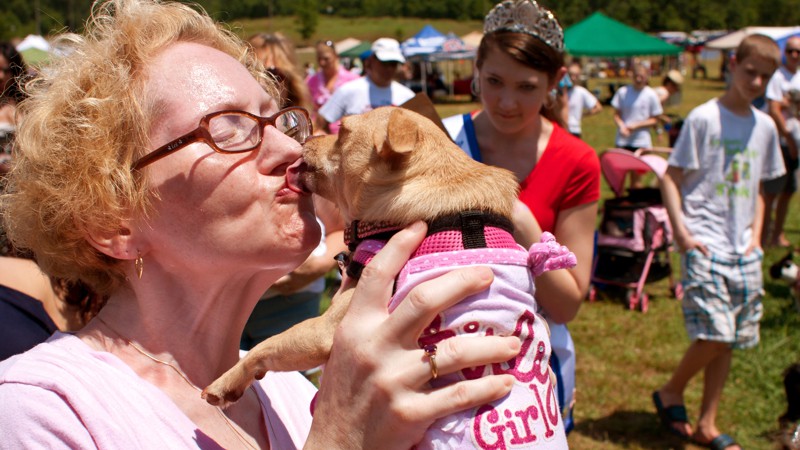 Fan of the Eagles? They're coming to a concert venue near you (well, sort of). Dark Desert Eagles: The Ultimate Eagles Tribute, Friday, Feb. 1 at the Beacon Theatre. Doors open at 6:30 p.m.
Black History Month has arrived, folks – let's start it off right, shall we? Black History Month Celebration Musical Kickoff, complete with live music, comedy, and commemorating all things black history. Friday, Feb. 1 at 7 p.m. at Virginia Union University's Gateway Dining and Event Center.
If you think the best part of Broadway is sappy love songs, this event was made for you (and the hundreds of other people that feel the same way). Get all gushy inside at An Evening of Love Songs from Broadway and Opera – tissues optional. Friday, Feb. 1 at 7 p.m. at the Cultural Arts Center at Glen Allen.
Calling all dog owners and dog lovers: Dog Days in the Garden is here to celebrate all of your four-legged fur children and the businesses that support them. Bring your pup (or just enjoy everyone else's) and imbibe in dog contests, dog raffles, and … dogs. Saturday, Feb. 2 from 10 a.m.-3 p.m. at Strange's Florist.
Ladies! It's time to treat yo'self. The Richmond Women's Health and Fitness Expo wants to shower you in a day of healthy cooking, exercise, yoga, and de-stressing. Cause you know ain't nobody got time for stress. Saturday, Feb. 2 from 10 a.m.-4 p.m. at the Greater Richmond Convention Center.
The VMFA has rolled out a new exhibit, Hollar's Encyclopedic Eye: Prints from the Frank Raysor Collection, and (prepare for a shameless plug) we've got the deets on it here. Opens Saturday, Feb. 2 and runs through May 5.