What's Booming in Richmond: Jazz, Jazz, Jazz, and Cheese
August 1st, 2019
The best events to peel you off your couch
---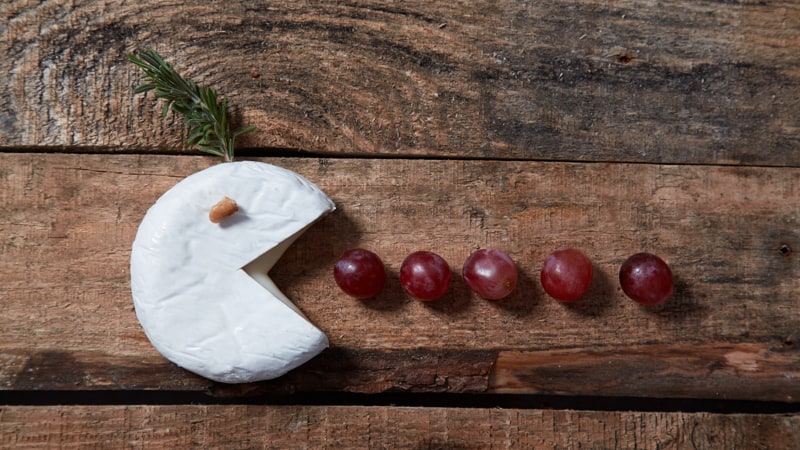 Every first Friday of the month, the Black History Museum opens its doors to the locals to fill our bellies with wine and wings, our ears with live jazz, and our minds with soulful art. Freedom Fridays, Friday, Aug. 2 from 5-8 p.m. at the Black History Museum.
"My wife's gotten really lazy, or as she calls it, 'pregnant.'" Join comedian, dad, and cake-lover Jim Gaffigan as he spouts witty observations and one-liners to the people of Richmond. Even more deets riiiight here. Friday, Aug. 2 at 7 and 9:30 p.m. at Altria Theater.
What's better than a jazz festival? A Jazz & Food Festival. Saturday, Aug. 3 from noon-7:30 p.m. at St. Elizabeth Catholic Church.
The American Cheese Society (yes, it's a thing) has descended upon our city and they brought their greatest feature: cheese. Their three-day-long cheese conference (yes, it's a thing) wraps up soon, ending in the annual Festival of Cheese Showcase and Cheese Sale. Sample from thousands – yes thousands – of specialty cheeses, with many for sale that you won't find at any local grocery store. Bring your appetite and a can-do attitude. Saturday, Aug. 3 from 6:30-9 p.m.
If that Jazz & Food Festival is still rattling around in your bones the next day, keep it going with the Swing Era croons of the Glenn Miller Orchestra. Sunday, Aug. 4 at 3 p.m. at Dominion Energy Center.