What's Booming in Richmond: Wreaths, Glass Slippers, and Latkes
| December 11th, 2019
The best local events to peel you off your couch
---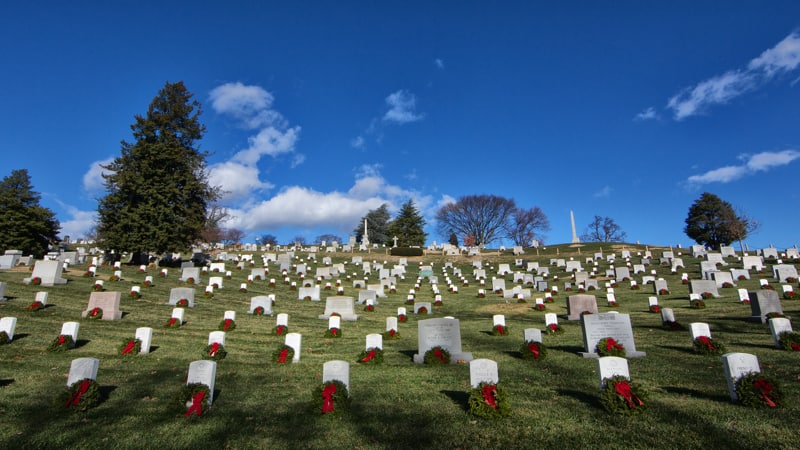 Stuff to get you all "merry and bright" …
This season, spread some Christmas cheer to our fallen soldiers. Wreaths Across America places wreaths on military headstones throughout the country during the holidays – and Richmond is no exception. Saturday, Dec. 14 at noon at Sunset Memorial Park Cemetery. And if you can't make it, find other ways to volunteer here.
Watch out, The Taters are getting all merry over here … The Taters Shiny & Brite CD Release, Saturday, Dec. 14 at 8 p.m. at the Tin Pan.
The outsides of those Fan houses are simply stunning during the holidays – but as your kindergarten teacher always said, it's what's on the inside that counts. As per tradition, a handful of select historic Fan homes will throw their doors wide open for visitors to ooh and ahh during the annual Fan Holiday House Tour. Saturday, Dec. 14 and Sunday, Dec. 15 from noon-5 p.m. both days.
And if you're not tired of looking at strangers' well-decorated Christmas homes by Sunday, check out what Church Hill has to offer. Church Hill Holiday House Tour, Sunday, Dec. 15 from noon-5 p.m.
Stuff not related to Christmas in the slightest …
Richmond, hop into your pumpkin carriage and enjoy a booming evening with your favorite glass-slippered princess. Cinderella, through Jan. 5 at the Virginia Rep November Theatre.
Inspired by the newest addition to our monument collection, a bunch of Richmond museums (The Valentine, American Civil War Museum, and the Virginia Museum of History and Culture, to name a few) are opening their doors to give us a further opportunity to expand our minds at the Intersecting History Museum Crawl. Saturday, Dec. 14 from 10 a.m.-4 p.m. Registration required.
Running. Latkes. T-shirts. You know … typical Sunday morning. Run-a-Latke, Sunday, Dec. 15 from 8 a.m.-noon at the Weinstein JCC.