What's Booming? Merely a Few of My Favorite Things
| December 9th, 2021
Richmond events to brighten your spirits
---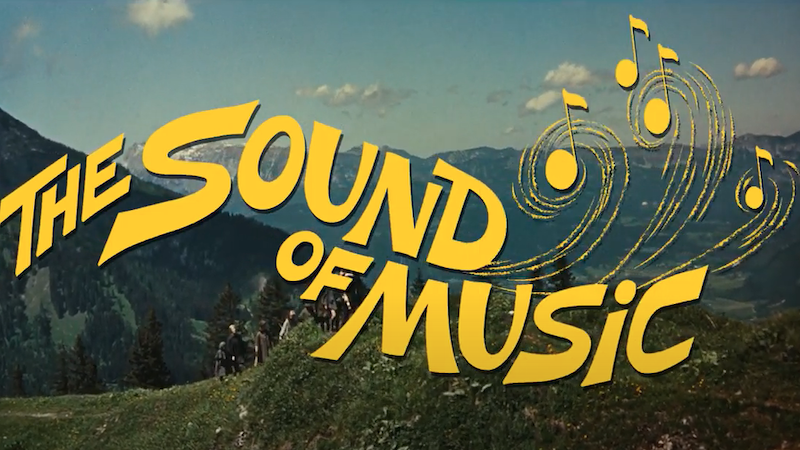 "Hot cocoa on Clay and a nutcracker on Grace
Impractical Jokers where horses do race.
At the Perkinson Center, an a cappella group sings.
These are a few of my favorite … events.
Rodgers and Hammerstein nailed it, and Julie Andrews sang it: "I simply remember my favorite things, and then I don't feel so bad." The next week of events in Richmond, Virginia, can bring a smile to your face, starting with:
"The Sound of Music"
Dec. 9-19 at the Sara Belle November Stage, Jewish Community Center
Take the whole family to the Rodgers and Hammerstein's classic. Sing along to "Edelweiss," "My Favorite Things," "Do-Re-Mi," and more heartwarming gems!
Merry and Bright with Ryan & Ryan
Thursday, Dec. 9 at 7:30 p.m. at The Perkinson Center
This father and son duo will be tickling the ivories in a performance that blends classics and contemporaries. It's a little bit of everything, from Rachmaninoff to Billy Joel.
Murr Live
Friday, Dec. 10 and Saturday, Dec. 11 at 8 p.m. at Colonial Downs Racetrack in New Kent
It's no joke – James Murray, better known as Murr on "Impractical Jokers," brings his humor as well as never-before-seen videos and photos and behind-the-scenes highlights.
Richmond Boat Parade of Lights
Saturday, Dec. 11 starting at 5 p.m. from Rocketts Landing to Osbourne Landing
Put some lights on your boat and join the parade because no one likes to float alone. Or just watch from the shore. It's all free, either way.
Richmond Ballet Presents: "The Nutcracker"
Saturday, Dec. 11 through Thursday, Dec. 23 at the Carpenter Theater
Accompanied by the Richmond Symphony, Clara and her adoring Nutcracker, the glittering butterfly, and dancing Russian bear will once again charm audience members of all ages.
Winter Wander: Celebrate Court End
Sunday, Dec. 12 from noon to 4 p.m. at the Valentine
This Winter Wanderland starts on the Valentine's picturesque block of East Clay Street. Enjoy hot beverages, family crafts, and games and live music. Then hop on a shuttle to visit nearby cultural sites for open houses and other activities.
Street Corner Symphony
Tuesday, Dec. 14 at 8 p.m. at the Tin Pan
Winners of NBC's all-vocal competition, The Sing-Off, this Nashville-based a cappella group covers a wide range, from gospel and soul to Rock 'n Roll.
---
Boomer editor Annie Tobey shares favorite musicals from her baby boomer youth
---
Check with individual venues for COVID-19 policies.
And in What's Booming in dining and the featured happy hour …
Diverse dining at Park Lane Tavern and drinks at the new Sloop: John B.
And …