What's Booming: Mother's Day Music and More
| May 5th, 2022
Tributes to classic musicians, history, and Mom
---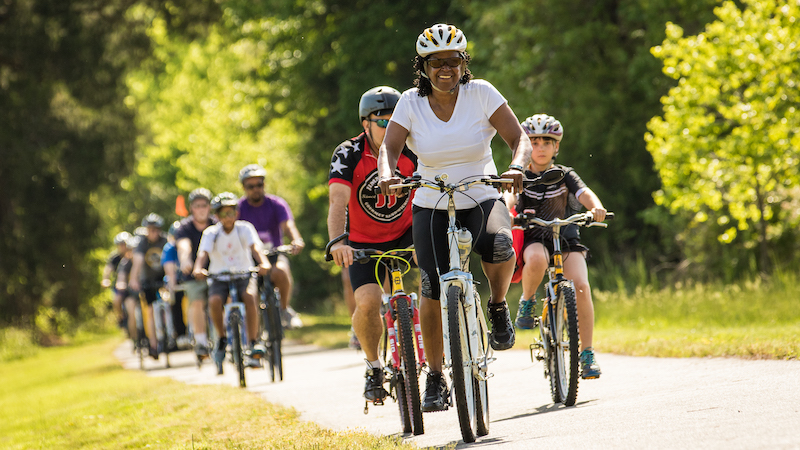 Our top picks will have you rocking under the stars, walking through history, and biking along one capital trail. All in this week's What's Booming: Mother's Day Music and More.
---
Concert Under the Stars
Friday, May 6, 6 p.m. at Maymont, Richmond
Maymont presents two bands for its summer kickoff concert: the Yacht Rock band, Three Sheets to the Wind, and a Tom Petty tribute band, Full Moon Fever.
Cap2Cap 2022
Friday and Saturday, May 6-7, along the Capital Trail, Richmond to Jamestown
Lots of biking options, including a fun ride, virtual ride, century ride, and more, with course support and Party Zones. All to support the Virginia Capital Trail.
Origin Stories: Court End Walking Tour
Saturday, May 7, 10 a.m. at The Valentine, Richmond
Wander one of Richmond's oldest neighborhoods, an affluent area that grew from its proximity to the new Virginia State Capitol in the early 19th century, hearing tales of the neighbors and the architecture.
Mother's Day Concert with the Richmond Concert Band
Sunday, May 8, 6 p.m. at Agecroft Hall, Richmond
Bring your blankets or chairs, pack a picnic and enjoy great Mother's Day music and food with family in the gardens of the historic Tudor manor house, Agecroft Hall.
A Tribute to Marvin Gaye and Teddy Pendergrass
Sunday, May 8, 7 p.m. at The Tin Pan, Richmond
Andre Jackson and Jon Bibbs bring the classic R&B and soul artists to the Richmond stage for a Mother's Day music R&B jam.
J. Pavone String Trio
Wednesday, May 11, 7:30 p.m. at Firehouse Theatre, Richmond
The J. Pavone String Trio has performed at the Graham Foundation in Chicago, NYC Winter Jazzfest, Firehouse12 in New Haven, Roulette and ISSUE Project Room in Brooklyn, and The Rotunda in Philadelphia. And now, right here in good ol' RVA.
Check with individual venues for COVID-19 policies.
---
More of What's Booming in Richmond besides Mother's Day music
Food and more fun to fill your plate
Boomer's featured food of the week:
Find the Southern delicacy, pimento cheese, at these RVA restaurants and markets
And our weekly What's Booming newsletter of events …