What's Booming RVA: Cerebral Selections
January 19th, 2023
Put on your thinking cap and your party hat!
---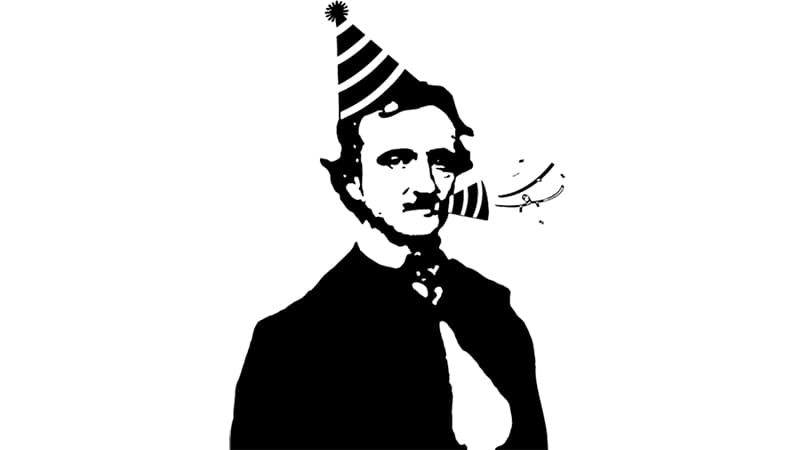 Entertaining and thought-provoking, this week's Top 5 picks blend music, visual art, performance art, reading, lectures, and a literary birthday party for Edgar Allan Poe. Edification can be fun, in this week's "What's Booming RVA: Cerebral Selections."
---
14th Annual Israeli & Jewish Film Festival
Jan. 19 to 29 at Weinstein JCC, Richmond, and other locations – see website for details
Seven films dedicated to fostering an understanding of Israeli and Jewish culture as well as introducing viewers to Israel's young but thriving film industry. Includes two virtual showings.
Through Their Eyes – Still-Life Gallery
Jan. 20, 5:30 to 9:30 p.m. at Crossroads Art Center, Richmond
Presenting stories collected by victims and survivors of traumatic issues, highlighting achievements, trials, and tribulations, told through live theatrical performers and artwork from graphic designers. Writer Raymond Goode is an activist and cultural organizer encouraging empathy and interracial, intercultural understanding.
CrossroadsArtCenter.com and Eventbrite.com
Poe Museum Birthday Bash 2023
Jan. 21 to 23, virtually and in-person at the Poe Museum and Dominion Energy Center, Richmond
Happy 214th Birthday, Edgar Allan Poe! Join the Poe Museum for three days of festivities, Jan. 21 to 23, marking the end of its 100-year anniversary, with live music, readings, food trucks, beer, wine, entertainment, programs, and more. Plus a celebration featuring Goosebumps' R.L. Stine and Black Panther's Nnedi Okorafor on Jan. 23, 7 p.m. This is a party to die for!
Kronos Quartet, At War with Ourselves – 400 Years of You
Jan. 21, 7:30 p.m., at Camp Concert Hall, Booker Hall of Music, University of Richmond
The Kronos string quartet joins with chorus and narrator to explore race relations, social justice, and civil rights in contemporary America.
200 Years, 200 Stories
Lecture, Jan. 24, at noon; exhibition opens Jan. 24 and continues until Oct. 28, 2023, at the Library of Virginia, Richmond
The Library of Virginia, one of the oldest state libraries and archives in the nation, will mark its bicentennial in 2023 with this free exhibition and multimedia experience celebrating 200 Virginians whose fascinating narratives reflect the stories of Virginia. The Virginians include heroes and villains, the famous and infamous, the powerful and the powerless – for example, Ethel Bailey Furman, one of the first Black female architects in Virginia; David Martin, founder of the Martin Agency and creator of the famed tagline "Virginia is for Lovers"; Chinese immigrant Ow Chuck Sam, who became a naturalized citizen and served in the armed forces during World War II; and more.
200th Anniversary Lecture: The Origins of the Library of Virginia's Book Collections.
Books and official records at the state library date back to the early colonial period. Learn about the origins of the library's collections.
Check websites for more details, including prices, Covid policies, and registration requirements.
---
More of What's Booming in Richmond besides cerebral selections
Food and more fun to fill your plate
Boomer's featured flavor of the week:
Pre-gaming with Edgar Allan Poe-inspired tipples
And lots more events to throw on your calendar:
January 19 to 26, coming soon, + Down-the-Road events