What's Booming RVA: Diverse Events, Diverse Communities
| September 28th, 2023
Boomer's top 5 picks of the week ahead
---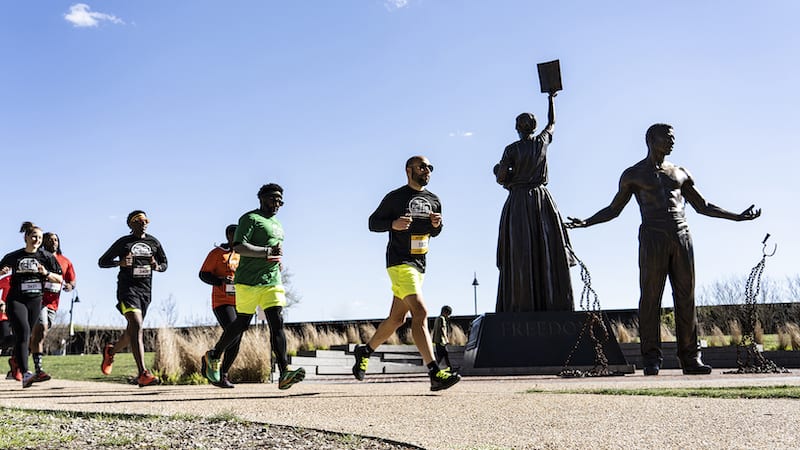 The dark genius of Edgar Allen Poe – a themed run/walk and an herb tour celebrating African Americans – adorable German wiener dogs – and science and culture of the Hispanic community. Check out these Top 5 picks in "What's Booming RVA: Diverse Events, Diverse Communities."
---
UnHappy Hour: The Poedown
Sept. 28, 6 to 9 p.m., at the Poe Museum, Richmond
A Western-themed evening with music from Mackenzie Roark and the Hotpants, Three Notch'd beers, food from TBT El Gallo, and the Richmond bucket-list book from Boomer editor Annie Tobey (which just might mention the Poe Museum!).
Run Richmond 16.19
Sept. 30, 7:15 a.m., starting at Kanawha Plaza, Richmond
Join two run/walks through Richmond, passing by historic sites and monuments honoring African American history, to commemorate the sacrifices and achievements of African Americans in our nation – and to celebrate Unity in Diversity – through symbolic courses of 16.19 km and 6.19 mi.
¡Virginia Fiesta!
Sept. 30, 9:30 to 5 p.m., at the Science Museum of Virginia, Richmond
A day-long celebration of science and culture highlighting the contributions of the Hispanic community in Virginia. With a community fair, vendors, food trucks, cultural performances, live demos, and Dome shows in English and Spanish, and more.
Dachtoberfest
Sept. 30, 9:30 a.m.-4 p.m., at the Richmond Raceway Complex, Richmond
The dachshund-themed event includes wiener dog racing, costume contests, raffles, vendors, guest speakers, training and agility demonstrations, and more. All dogs welcome. Organized by the nonprofit Dachshund Enlightenment Foundation.
Legacy of Black Herbalism
Oct. 4, 6 p.m., at Lewis Ginter Botanical Garden, Richmond
When enslaved Africans were brought to America, many of their traditions were lost or taken once they arrived. One exception to this rule is the legacy of herbalism for their medicinal, dietary, and cultural usage. Debra Freeman, food anthropologist, writer, and podcaster, will guide you through this rich history and lead you on a tour that will feature examples of some of these plants in the Garden's collections. Registration required.
Check websites for more details, including prices and registration requirements.
---
More of What's Booming in Richmond besides diverse events
Food and more fun to fill your plate
Boomer's featured flavor of the week:
Savor Spirits from Virginia Distilleries
And lots more events to throw on your calendar: