What's Booming RVA Top 5: Festivals Flex Due to Forecast
September 29th, 2022
Cross your fingers, send support to Florida, and plan for our Top 5 events
---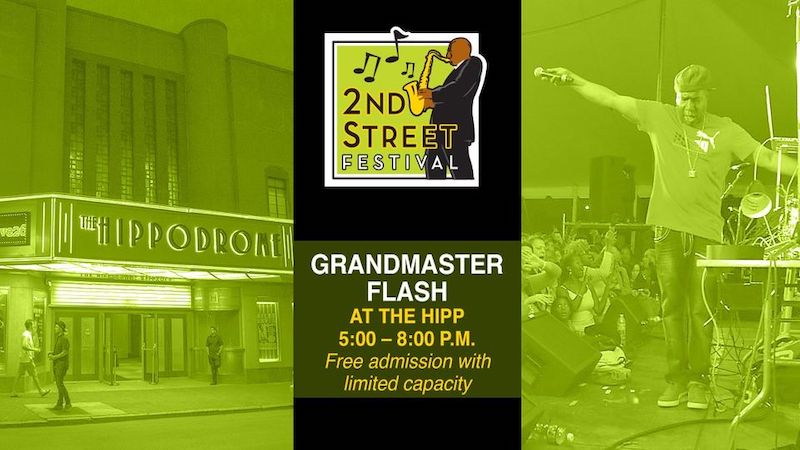 Confirm events before leaving your house this weekend: Ian was not invited to Richmond, but he may be coming anyway, so outdoor festivals flex and other events have cancelled.
Two featured festivals have been modified due to the weather forecast, but an indoor concert of a Richmond legend, a regional premiere of a Broadway play, and an eye-opening controversy/history discussion are poised to entertain and enlighten. In this week's What's Booming RVA: Festivals Flex Due to Forecast.
---
A Revised Celebration of Leave Your Mark Mural Fest
Friday, Sept. 30, 3 p.m. to close, at Three Notch'd RVA Collab House, Richmond 
Initially planned as a weekend event, the #artoberVA kickoff event has been condensed to one day, due to the weather forecast. Three Notch'd RVA Collab House brewery has partnered with the local art community, including five local muralists, with on-site art opportunities, live music, and chances to mix with the muralists. The brewery has created a collaborative beer for the occasion: Stipple, a mixed fruit sour.
Regional premiere of "Chicken and Biscuits"
Opens Sept. 30, runs through Oct. 30, at Virginia Repertory Theatre, Richmond
This raucous family comedy serves up a feast of love and laughter. Rival sisters prepare to bury their father when a family secret arrives at the church, throwing the proceedings into comical chaos.
---
A Boomer look at "Chicken and Biscuits"
---
A Revised 2nd Street Festival
Saturday, Oct. 1, 5 to 8 p.m. at The Hippodrome in Jackson Ward
Initially planned for a weekend outdoor affair, the 2nd Street Festival has been cancelled – with a flash of fun still offered! Festival headliner Grandmaster Flash will perform indoors on Saturday evening. The performance is free, but capacity is limited and based upon availability.
Facebook.com/SecondStreetFestival 
Susan Greenbaum
Oct. 1, 8 p.m., at the Unitarian Universalist Community Church, Glen Allen
The beloved Richmond singer-songwriter comes to Shady Grove Coffeehouse for an all-ages show.
Controversy/History: "Disease & Disparity"
Oct. 4, 5:30 to 7 p.m. at the Valentine, Richmond
The Richmond-focused history museum begins another season of the informative speaker and discussion series with "Disease & Disparity."
Check with individual venues for COVID-19 policies.
---
Lots More of What's Booming in Richmond besides Festivals Flex
Food and more fun to fill your plate
Boomer's featured flavor of the week:
Explore Virginia with the digital Virginia Cider Trail – perfect for fall!
And our weekly What's Booming newsletter of events …
Lots more events to throw on your calendar – coming soon