What's Booming RVA: From Pemberley to Chincoteague
November 24th, 2022
Our Top 5 events, Nov. 24 to 30
---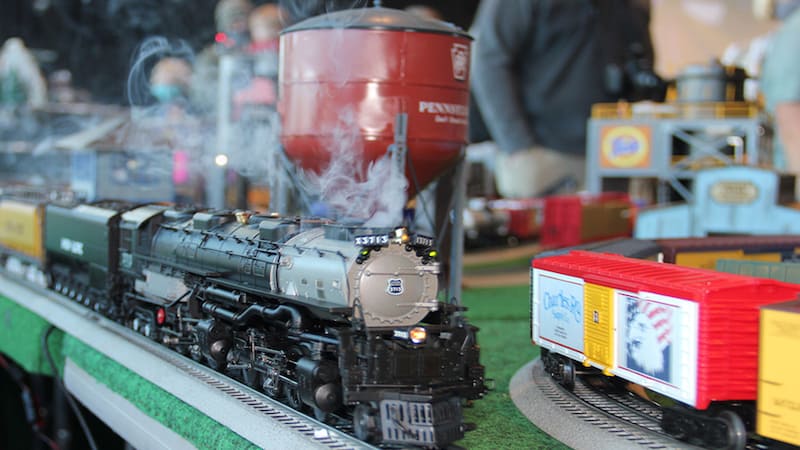 Happy Thanksgiving, Richmond! The holiday season officially kicks off after Turkey Day, so we bring you five top celebratory events: a play, toys for all ages, classical music, pop music, and a Virginia road trip. All in this week's "What's Booming RVA: From Pemberley to Chincoteague."
---
"Miss Bennet: Christmas at Pemberley"
Nov. 25 to Jan. 1 at the November Theatre at Virginia Rep, Richmond
Two years after the "Pride and Prejudice" story ends, the Bennet sisters gather to celebrate the holidays. But Mary Bennet, the bookish middle sister, isn't in a festive mood. She is tired of missing out on romantic escapades. Will an unexpected guest give Mary the ultimate gift of love?
Model Railroad Show
Nov. 25 to 27 at the Science Museum of Virginia, Richmond
The 45th annual showing of eight intricate model train club displays includes HO, O, N-scale, and LEGO. The weekend includes the Teddy Bear Express and a blacksmith forging custom metal pieces onsite.
Let It Snow!
Nov. 26 at 8 p.m. and Nov. 27 at 3 p.m. at Dominion Energy Center, Richmond
The Richmond Symphony Orchestra and Chorus celebrate the season with carols and other holiday classics.
Mannheim Steamroller Christmas
Nov. 30 at 7:30 p.m. at the Altria Theater, Richmond
Chip Davis, founder and creator of Mannheim Steamroller, celebrates more than 35 years of his annual Christmas concert tour, making it the longest-running concert tour in the entertainment industry. As Mannheim Steamroller fans know, the show includes dazzling multimedia effects.
Chincoteague Celebrates the Holidays
Nov. 24 through 27 throughout Chincoteague Island
Explore Virginia's quaint, historic island and special events, including Waterfowl Week, Holly Day Market, Christmas Bazaar, and the Eastern Shore Artisan's Guild 20th Annual Holiday Tour.
Check websites for more details, including prices, Covid policies, and registration requirements.
---
More of What's Booming in Richmond besides Pembeley and Chincoteague
Food and more fun to fill your plate
Boomer's featured flavor of the week:
A most perfect food, by Greg Schwem: Tater Tots!
And our weekly What's Booming newsletter of events …