What's Booming RVA: Infamous and Richmond-Famous Musicians
December 29th, 2022
Start the new year off right with fun and a run
---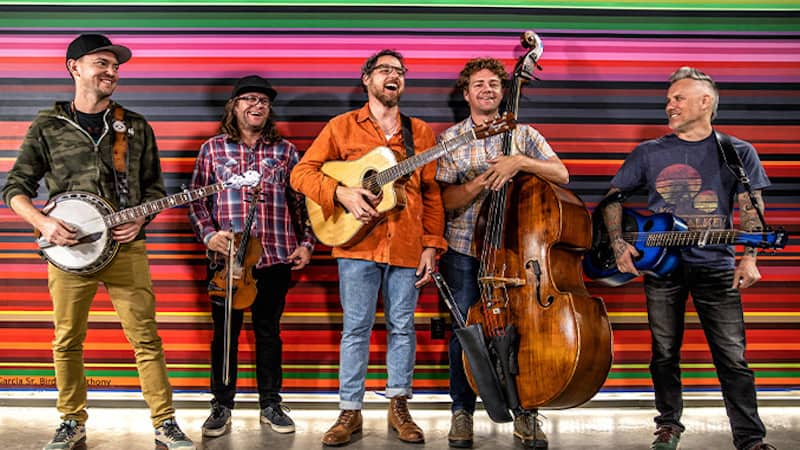 A New Year is upon us, with plenty of ways to ring out 2022 and usher in 2023, with Infamous and Richmond-famous musicians, a fun run, and opportunities to expand your horizons.
---
Infamous Stringdusters
Dec. 29 to 31, 8 p.m. each night, at The National, Richmond
The famous Infamous Stringdusters bring their progressive acoustic/bluegrass music and blend of strings – mandolin, fiddle, banjo – to town. Each nightly performance begins with a different opening band: Kendall Street Company, Fireside Collective, and Circles Around the Sun.
Elegba Folklore Society's Capital City Kwanzaa Festival
Dec. 30 from 5-10 p.m. at the Greater Richmond Convention Center, Richmond
Honor African American culture at one of the largest Kwanzaa celebrations on the East Coast. Take in performances, workshops, kids activities, food, and an African market.
New Year's Eve Bash with The Jangling Reinharts
Dec. 31, 8:30 through midnight at The Tin Pan, Richmond
Ring in the new year with a Richmond-famous favorite band, bringing their melting pot of roots-rock music, popular songs from the '60s, '70s, '80s, and '90s – and a TV theme song or more thrown in for good measure. Arrive early for NYE dinner from The Tin Pan kitchen.
RRRC First Day 5k and Kids Run
Jan. 1, 11 a.m. – Kids' run at 11:45 a.m. – at ACAC Midlothian
Start the year off with a neighborhood fun walk or run from Richmond Road Runners Club – or be serious to earn a place on the virtual podium. There's a virtual option, too, running anytime from Dec. 30 to Jan. 2. New Year's resolutions start now!
Coming Up Short – Richmond Needs Schooling
Jan. 3, 5:30 to 7 p.m. at The Len, Richmond
Panelists Amy Wentz from the Commonwealth Institute, and Dr. Genevieve Siegel Hawley from VCU's School of Education discuss segregation in schools and learning leaps and deficits post-Covid in the region. The FREE event is part of The Valentine's Controversy History series examining important, relevant topics in Richmond and ways to improve the quality of life for all.
Check websites for more details, including prices, Covid policies, and registration requirements.
---
More of What's Booming in Richmond besides Infamous and Richmond-famous musicians
Food and more fun to fill your plate
Boomer's featured flavor of the week:
Black-eyed Peas, New Year's Day, and Good Luck – with a recipe for Hoppin' John
And our weekly What's Booming newsletter of events …