What's Booming RVA: Pawpaw Festival, Arts and Nature
September 14th, 2023
Boomer's top 5 picks for the week ahead
---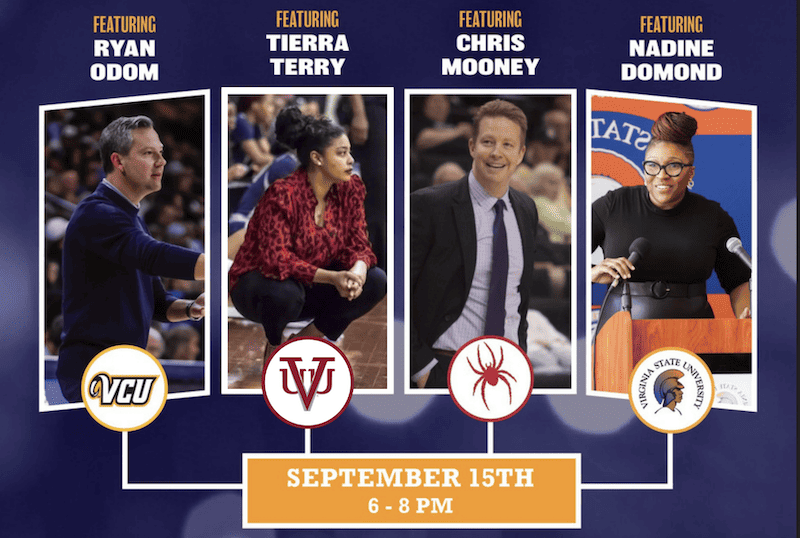 Arts and nature mingle this week, as temperatures begin to sing of fall. Attend an art opening – with a-maze-ing galleries and book signing by Boomer editor Annie Tobey. Combine basketball, fine food, and a great cause. Be part of the inaugural Pawpaw Festival, catch symphonic music under the stars, and get illuminated. Check out these Top picks in "What's Booming RVA: Pawpaw Festival, Arts and Nature."
---
Art Open House
Sept. 15, 5 to 8 p.m., at Crossroads Art Center, Richmond
The September 2023 Open House + Artist Reception features an exhibition by the Mid-Atlantic Pastel Society and the always popular Juried All-Media Show, alongside the gallery's dozens of accomplished regional artists. The evening includes a book signing by Boomer editor Annie Tobey of "100 Things to Do in Richmond Before You Die" – purchase a book and experience one of the book's 100 things, Crossroads' galleries!
Coaches' Cook-Off
Sept. 15, 6 to 8:30 p.m., at Main Line Brewery, Richmond
Basketball coaches from the men's teams at VCU and UR and the women's teams from VSU and VUU compete for the championship title of "Top Chef." Proceeds benefit the workforce development program of Commonwealth Autism. All food is included with the price of a ticket.
Pawpaw Festival
Sept. 16, 11 a.m. to 3 p.m., at Powhatan State Park, Powhatan
The ancient native pawpaw fruit is dropping like manna from heaven – or at least from pawpaw trees in Central Virginia. You can forage for your own taste of this fruit, with its notes of mango and overripe banana and a hint of yeast on the finish. Or you can celebrate with local vendors serving bites and brews, accompanied by crafts and critters, music, and ranger-led programs. Beverage service provided by Fine Creek Brewery.
The Richmond Symphony at Pocahontas Premieres
Sept. 16, 7 to 8 p.m., at the Heritage Amphitheater at Pocahontas State Park, Chesterfield
It will be a lovely evening for symphonic music at dusk: under the stars, surrounded by trees, and embraced the sounds of cicadas giving way to katydids and crickets. Admission is free, but parking fees are required. This event is sponsored by Friends of Pocahontas State Park, Stone Brewing Company, and Chesterfield Parks and Recreation
Illumination Series, Featuring Rachel Beanland
Sept. 20, 6 to 8 p.m., at the Poe Museum, Richmond
Beanland is the author of two novels, "Florence Adler Swims Forever" (2020) and "The House Is On Fire" (2023), which takes a speculative view of the Richmond Theater Fire of 1811. "The House Is On Fire" was selected as an Indie Next pick by the American Booksellers Association, a "GMA Buzz Pick" by Good Morning America, and a "most anticipated" book by the Washington Post, E! News, and other outlets. The author will read from her book, take questions, and sign books.
Check websites for more details, including prices and registration requirements.
---
More of What's Booming in Richmond besides …
Food and more fun to fill your plate
Boomer's featured flavor of the week:
Making Chicago-style hot dogs at home
And lots more events to throw on your calendar: