What's Booming RVA: Tales of War and Apollo
March 16th, 2023
Boomer's top 5 picks for the week ahead
---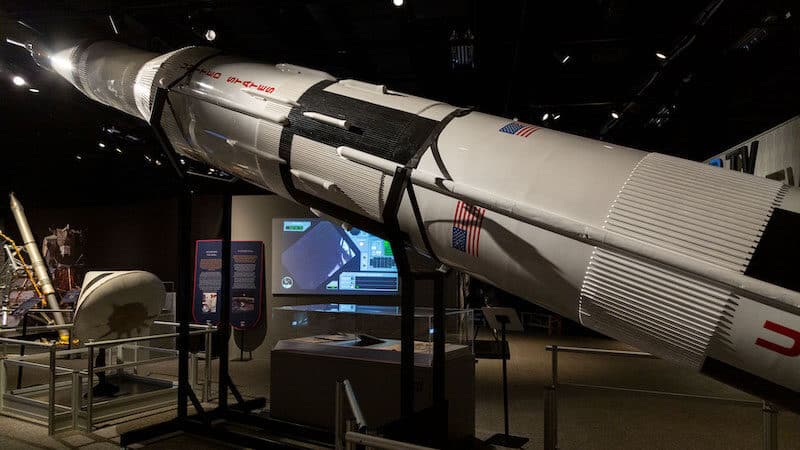 An enlightening, immersive, and interactive new exhibition looks at Virginia's role in the U.S. space program, from 1925 to today. Plus sobering firsthand tales of war, military history reaching back to 500 BCE, a Poe-respected woman, and the classic tale of French conflicts in "Les Misérables." All in this week's "What's Booming RVA: Tales of War and Apollo."
---
War in Pieces
March 17 to 26 at VMI Alumni Hall at the Virginia War Memorial, Richmond
Four one-act plays written by Virginia veterans come to the stage with the support of The Might Pen Project, Virginia Repertory Theatre, The Carpenter Foundation, and The Virginia War Memorial.
"Apollo: When We Went to the Moon"
March 18 to Dec. 31, at the Virginia Museum of History & Culture, Richmond
A new interactive and immersive exhibition exploring Virginia's role in the U.S. space program. The 7,000-square-foot exhibition organized by the U.S Space & Rocket Center will immerse visitors in the epic story of manned space flight through the eyes of the astronauts, and the 400,000 scientists, engineers, and contractors who made our landings on the Moon possible 50 years ago.
Jamestown Settlement's Military Through the Ages
March 18 to 19 at Jamestown Settlement, Jamestown
View centuries of military history, from 500 BCE to modern day: Romans, Vikings, knights, privateers, sailors, and soldiers. Featuring re-enactments, encampments, patriotic music, demonstrations, and chronological displays.
The Illumination Series, on Lydia Maria Child
March 22, 6 to 7:30 p.m., at the Poe Museum, Richmond
The Poe Museum presents a lecture on the author, abolitionist, and women's rights activist, Lydia Maria Child, by Dr. Les Harrison, chair of the VCU English Department. While Edgar Allan Poe was a merciless critic, he gave her high praise. Why?
"Les Misérables"
March 22 to 26, 2023, at Altria Theatre, Richmond
The classic tale of broken dreams, unrequited love, and redemption, and a timeless testament to the survival of the human spirit – the wildly popular musical, "Les Misérables," stirs the soul.
Check websites for more details, including prices, Covid policies, and registration requirements.
---
More of What's Booming in Richmond besides tales of war and Apollo
Food and more fun to fill your plate
Boomer's featured flavor of the week:
Irish Nachos: For the luck o' your taste buds
And lots more events to throw on your calendar: