What's Booming RVA: A 'Tapestry' of Events in Richmond, VA
October 20th, 2022
Bond with blooms, beer, brats, benefits, and bravery
---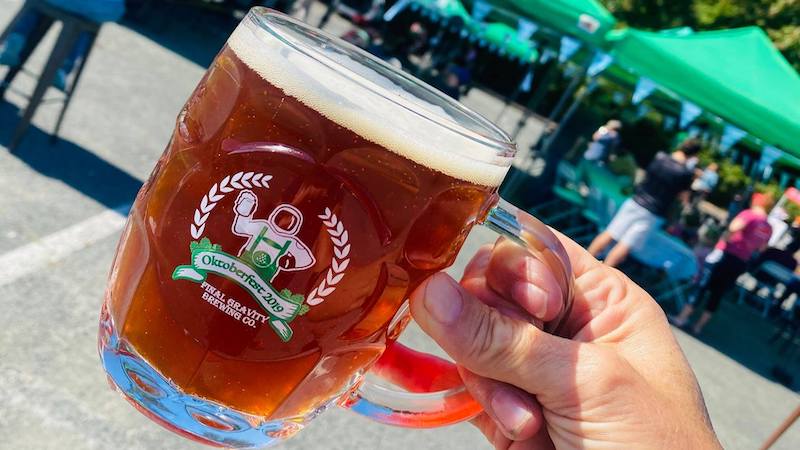 Whether you want to stimulate your mind, your palate, your sense of goodness – or any other senses – we have you covered. In this week's What's Booming RVA: A "Tapestry" of Events in Richmond.
---
Learning to Communicate with Nature
Oct. 22, 9:30 to 11:30 a.m. at Lewish Ginter Botanical Garden
Explore the ways we physically bond with plants by opening awareness to them. In this workshop, explore the garden through the mindfulness of the senses, sight, hearing, touch, temperature and feeling the textures of the ground and plants.
Oktoberfest at Final Gravity
Oct. 23, noon, at Final Gravity Brewing, Richmond
German food, including house-made brats and German-inspired pizza, German music, costume and other contests, and a Märzen lager release plus plenty of other beer.
Susan Greenbaum Performs Carole King's "Tapestry"
Oct. 23, 2 and 7 p.m. at the Tin Pan, Richmond
Two beloved female classic musicians: Richmond favorite singer-songwriter Susan Greenbaum presents an evening dedicated to the best-selling 1972 album from the masterful singer-pianist-songwriter Carole King. You'll most certainly feel the earth move under your feet.
Richmond Restaurant Week
Oct. 25 to 29, throughout the Richmond Region
Participating restaurants offer prix-fixe meals for $35.22, with $5.22 donated per meal to Feed More. Restaurants range from Alewife to Wong's Tacos, casual to upscale, Southern American to Asian – even membership-based Common House is open to the public.
Memory's Journey: Addressing Difficult Family History
Oct. 26., 5:30 to 7 p.m. online and at the Library of Virginia, Richmond
What if you research your family and discover uncomfortable history? How do you make peace? What does the discovery change – if anything? Examine these themes with Memory Wars podcast host Mallory Noe-Payne; Timothy Kilby, author of Gourdvine Black and White: Slavery and the Kilby Families of the Virginia Piedmont; and public historian and genealogist Karice Luck-Brimmer. Light refreshments and original records on display at 5:30 p.m.; presentation from 6 to 7 p.m., live at the Library and live streamed on the Library's Facebook and YouTube pages
Check websites for more details, including prices, Covid policies, and registration requirements.
---
More of What's Booming in Richmond besides a "Tapestry" of events in Richmond, VA
Food and more fun to fill your plate
Boomer's featured restaurant of the week:
C'mon, get happy at Latitude Seafood Co.
And our weekly What's Booming newsletter of events …