What's Booming RVA: Wine and Learn and Hug a Tree
October 13th, 2022
Laugh, cry, tap your toes, and help our Earth
---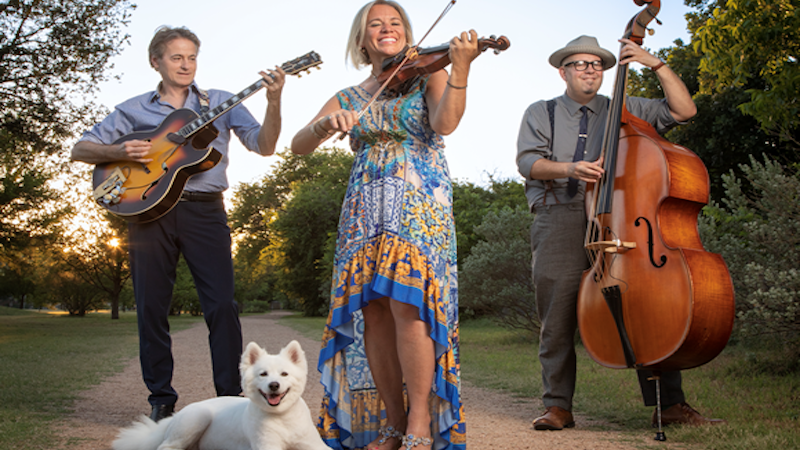 Choose from a classic laugh-and-cry story, love the Earth, drink Virginia wine and learn about its history, hear boot-stompin' music, or feel the urge to hug Evan Hansen. Or all of the above! In this week's "What's Booming RVA: Wine and Learn, Laugh and Cry."
---
'Steel Magnolias'
Oct. 14 to Nov. 13 at Hanover Tavern, Hanover
Boomers remember "Steel Magnolias" as the humorous, heartwarming, and tear-jerking movie from 1989, starring Sally Field, Julia Roberts, Dolly Parton, Shirley MacLaine, Daryl Hannah, and more endearing actors. The female-focused story told of friendship, love, tragedy, and mother-daughter relationships. The Virginia Repertory Theatre at Hanover Tavern is bringing Truvy Jones' Louisiana beauty parlor to Central Virginia.
ArborDayRVA: Nearly two-dozen tree-hugging events
Various locations around Richmond, Oct. 15 to 23
Join Reforest Richmond for parties, tree giveaways, educational events, and volunteer opportunities to beautify and renew the city's environmental health. Eat, drink, and be green! A sample:
Rain Barrel Workshop and Tree Giveaway, Oct. 15, 9 a.m. to noon at West End Branch Library, Richmond.
Tree Planting & Giveaway, Oct. 15, 9 a.m. to noon and 1 to 4 p.m. at Forest Hill Park, Richmond.
Capital Tree Fall Workday & Tree Giveaway, Oct. 15, 10 a.m. to noon at Great Shiplock Park, Richmond.
Dell Meadow Tree and Shrub Planting, Oct. 18, 9 a.m. to noon at Dell Meadow, Richmond
Young Tree Pruning Workshop & Community Workday, Oct. 18, 10 a.m. to 1 p.m. at Hickory Hill Community Center, Richmond.
Tour the Green, Oct. 18, 1 p.m., at Science Museum of Virginia, Richmond.
Garden Clean Up at Binford Middle School, Oct. 20, 9 to 11 a.m. at Binford Middle School, Richmond.
ArborDayRVA Happy Hour & TED Talk: Emerald Ash Borer, Oct. 20, 5 to 7 p.m. at Legend Brewing, Richmond.
500-Year Forest Foundation's "Walk in the Woods" at Carillon Woods, Oct. 22, 10 a.m. to noon at The Carillon, Richmond.
Virginia Vines Wine Festival
Oct. 15, 6 to 9 p.m. at the Virginia Museum of History & Culture, Richmond
Wine selections from wineries around the commonwealth, live jazz, food trucks, and after-hour access to museum galleries. You can wine and learn, too, at the museum's "Cheers, Virginia!" exhibition, an insightful look at the history of wine and other alcoholic beverages in the commonwealth.
Hot Club of Cowtown
Oct. 15 at 7 p.m. at Cultural Arts Center, Glen Allen
Get your boots stomping with Western swing and hot jazz, fiddle tunes, hoedowns, and songs of the American west, during this seasoned band's 25th anniversary world tour.
"Dear Evan Hansen"
Oct. 18 to 23 at Altria Theater, Richmond
A letter that was never meant to be seen, a lie that was never meant to be told, a life he never dreamed he could have. Evan Hansen is about to get the one thing he's always wanted: a chance to finally fit in. Catch the deeply personal musical as part of Broadway in Richmond.
Check websites for more details, including price, Covid policies, and registration requirements.
---
More of What's Booming in Richmond besides the chance to wine and learn
Food and more fun to fill your plate
Boomer's featured restaurant of the week:
Brocks Bar-B-Que is still feeding happy crowds, after all these years.
And our weekly What's Booming newsletter of events …
Lots more events to throw on your calendar – Oct. 13 and beyond … WAY beyond!