What's Booming in Richmond: Suffragettes, Black Restaurants, and Elvis
March 5th, 2018
The best events this week to peel you off your couch
---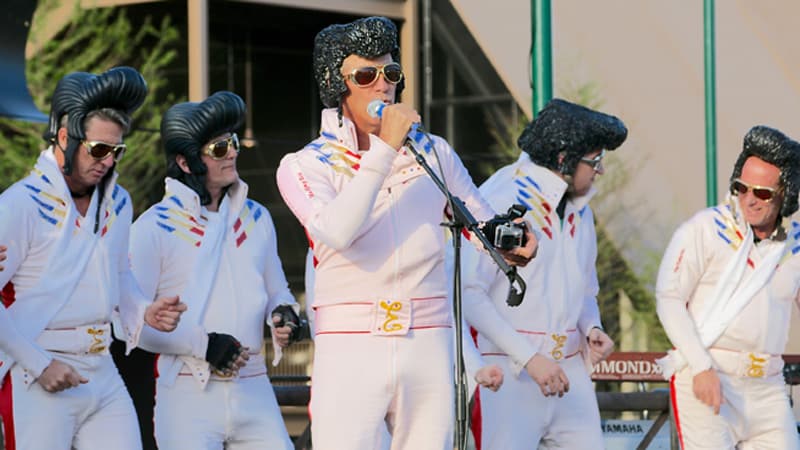 Put on your fedoras and poodle skirts and jump back in time to 1958 for the Rock & Roll Jubilee. This "radio show" features favorites such as Buddy Holly, Ricky Nelson, the Everly Brothers, and even Elvis (as portrayed by local musicians), plus 1950s advertisements, skits, and comedy. So authentic, you may need to check your iPhone to make sure it really is still 2018. Friday, March 9 through Sunday, March 11 at the Cultural Arts Center at Glen Allen.
The Richmond Black Restaurant Experience is still alive and kicking, with participating black-owned restaurants and plenty of events. Oh boy, are there events. Grab your dancing feet and check out Dinner and Dancing at Ms. Girlee's, with soul food and music to match (sponsored by the one and only Boomer Magazine, by the way): Saturday, March 10 from 6-9 p.m. Then wrap up the entire experience with the Stick a Fork in It! Culmination Event. Food demos, food contests, and food for purchase. Come hungry. Sunday, March 11 from noon-5 p.m. at Main Street Station Shed.
It's Women's History Month, and Maymont has got plenty up its sleeve to commemorate. This weekend, for instance, they're hosting Persistence: The Saga of Women's Suffrage, a living history rally that depicts the struggles and victories encountered by suffragettes throughout the decades. Sunday, March 11 from 2-3 p.m. at Maymont's Garden Hall.
Wow, we have some amazing – and progress-focused – people here in Richmond. And the Valentine wants to honor them for the 2018 Richmond History Makers Celebration and Community Update. Intrigued? We have the scoop here. Tuesday, March 13 from 4-6:30 p.m. at Virginia Union University's Claude G. Perkins Living and Learning Center.
Got dental implants on the brain? Virginia Family Dentistry is hosting a Dental Implant Seminar for just such individuals, with a short presentation and Q&A, plus food, drinks, and a voucher valid for free panorex X-rays. Tuesday, March 13 from 6-7:30 p.m. at Virginia Family Dentistry: Tri-Cities.