What's Booming: Symphonic Music, Interesting Rocks, and a Very Cold River
February 19th, 2018
---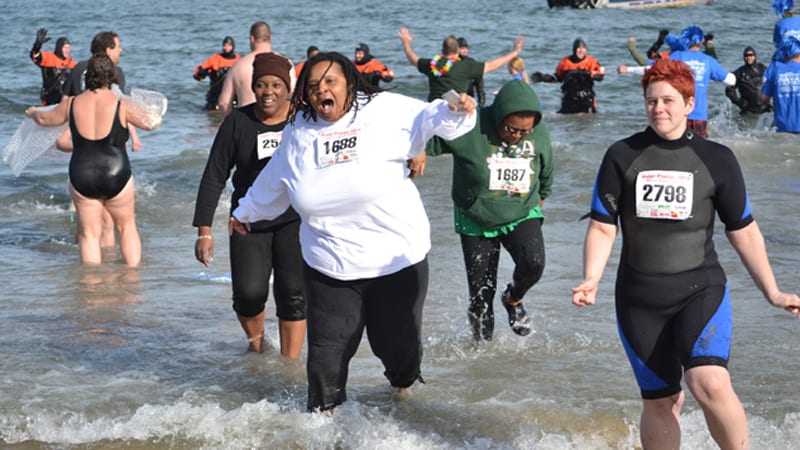 Women, we've come a long way, but especially now, we've still got so far to go. Author and columnist Jessica Valenti gives her thoughts on Why Feminism (Still) Matters at the University of Richmond's Jepson Alumni Center. Wednesday, Feb. 21 at 7 p.m.
Less about traffic and more about listening to symphonic music with a side of craft beer and food trucks, the Richmond Symphony's Rush Hour series at Hardywood is back for round three. Thursday, Feb. 22 at 6:30 p.m.
If a picture is worth a thousand words, a picture from African-American photographers of the 19th century is worth a million. See for yourself at the Black History Museum for the opening reception of Yesterday's Stories, Today's Inspirations. Friday, Feb. 23 from 6 to 8 p.m.
Craving a little jazz in your life? Cécile McLorin Salvant can fix that with her sultry French melodies and crooning vocals. See for yourself. Friday, Feb. 23 at 7:30 p.m. at the Modlin Center.
A very beautiful, very haunting, and very musical look at the life of a woman after a stroke. Wings: The Musical at Firehouse Theater, select dates through March 10.
The Historic Point of Rocks is no mere rock cliff, and don't let it tell you otherwise. It's the site of a Confederate battle, a Union hospital, Native American history, and was once even walked on by Abraham Lincoln. Get a more in-depth tour during the Historic Point of Rocks Guided Tour at R. Gardland Dodd Park. Saturday, Feb. 24 from 10 a.m. till noon. 
Since the James River does so much for you during the summertime, so why don't we use the wintertime to give it a little love back? Shiver in the River offers just such an opportunity, where participants can clean it, run a 5K alongside it, jump in it … or do all three. Then warm up at the Winter Festival afterwards. Saturday, Feb. 24 from 9 a.m. to 4 p.m. at Historic Tredegar.