What's Booming: Talk About Diversity!
| September 15th, 2022
Traditional German festival to Afrikana films, vegans to liquid spirits
---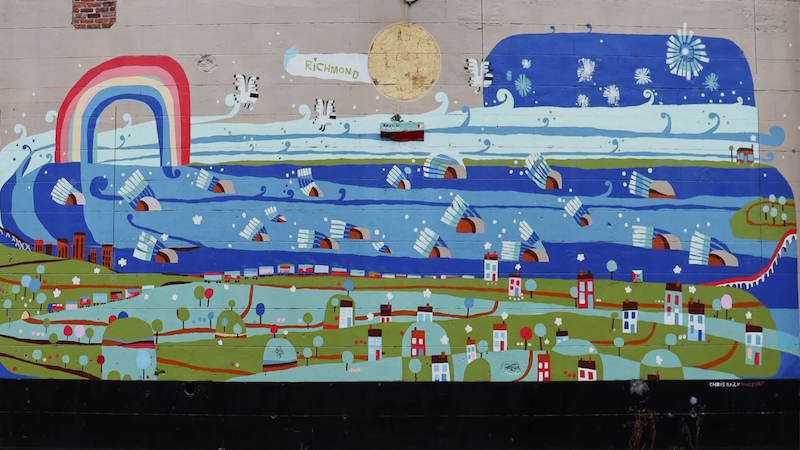 Need proof of Richmond's colorful, diverse makeup? Look no further than this week's events – starting with our top five picks: from a traditional German festival to the Afrikana Film Festival, a festival for vegetarians, street art, and spirits – the liquid kind. All in this week's "What's Booming: Talk About Diversity!"
---
Opening Night of the 7th Annual Afrikana Film Festival
Sept. 15 at 8 p.m. at the Black History Museum and Cultural Center of Virginia, Richmond, then throughout the weekend at various locations
The festival opens with "Birth of a Planet," a short documentary exploring John Mitchell and how a group of formerly enslaved men in Richmond used a printing press, ink, and courage to battle systemic racism and Jim Crow era injustice. Plus a panel discussion featuring the film's director, Sly Tucker, photo-journalist Regina Boone, and Mitchell descendent John Mitchell Jr. The festival continues throughout the weekend with a diversity of activities throughout Richmond.
St. Benedict Oktoberfest
Sept. 16 through 18 at Saint Benedict Catholic Church, Richmond
Pull out your dirndls and lederhosen for the 17th annual Oktoberfest celebration, hosted by a church with strong German roots. One of the city's favorite German-themed fall celebrations fills the air – and your belly – with German music, dancing, food, and beverage of choice – including, of course, beer.
---
See more local Oktoberfest events at "Oktoberfest Is Always OK with Me"
---
RVA Street Art Festival
Sept. 16 to 18 at the Power Plant building on the Haxall Canal, Richmond
The festival's 10th anniversary circles back to where it began with live mural painting, music, beer and food trucks and vendors with art and festival merchandise.
Richmond VegFest 2022
Sept. 17, noon to 6, at Byrd Park, near the Carillon and Dogwood Dell, Richmond
Vegans to veg-curious, climate friendly folks and animal-lovers can take part in this free family-friendly event. More than 80 local vendors, lots of delicious vegan food, live music, educational speakers, cooking demonstrations, and kids' activities.
Virginia Distilled
Sept. 17, 6 p.m. at the Virginia Museum of History & Culture, Richmond
Sample spirits from six Virginia distillers as you take in live music, food trucks, and access to the museum's new "Cheers, Virginia!" exhibit.
Check with individual venues for COVID-19 policies.
---
More of What's Booming in Richmond … Even More Talk About Diversity!
Food and more fun to fill your plate
Boomer's featured restaurant of the week:
No need to doubt your spelling, just fill your belly at The Pickel Barrel
And our weekly What's Booming newsletter of events …