Richmond Restaurants: What's New?
July 12th, 2019
Sink your teeth into Tex Mex, BBQ, Ramen, and Afghan ... then finish it off with some cookies
---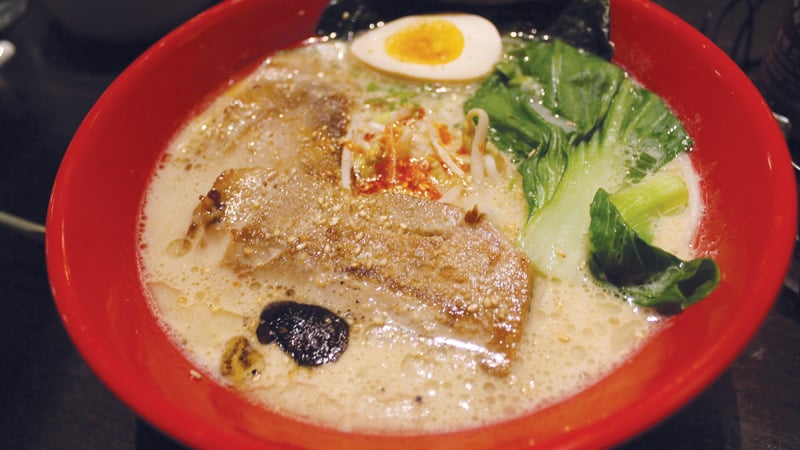 STARTERS
News bits from RVA producers
 In a city nurturing its love affair with al fresco dining, Longoven in Scott's Addition has added a patio to please: laidback, understated and refined. Designed with classic black-and-white colors and lightly stained wooden walls, which isolate the patio from passersby. Longoven offers elevated cuisine, cocktails, beer and wine. ~ Annie Tobey
2929 W. Clay St., Richmond
Virago Spirits won multiple awards at this year's American Distilling Institute's Judging of Craft Spirits. The Four-Port Rum won a double gold medal, best of class and best of category. The Ruby Port Cask-Finished Rum won a Gold Medal. The Richmond distillery's tasteful tasting room presents a relaxed, elegant atmosphere and serves custom cocktails. ~ AT
1727 Rhoadmiller St., Richmond
---
ENTRÉES
News to chew on
THE ANNEX: Tex-Mex outside the borders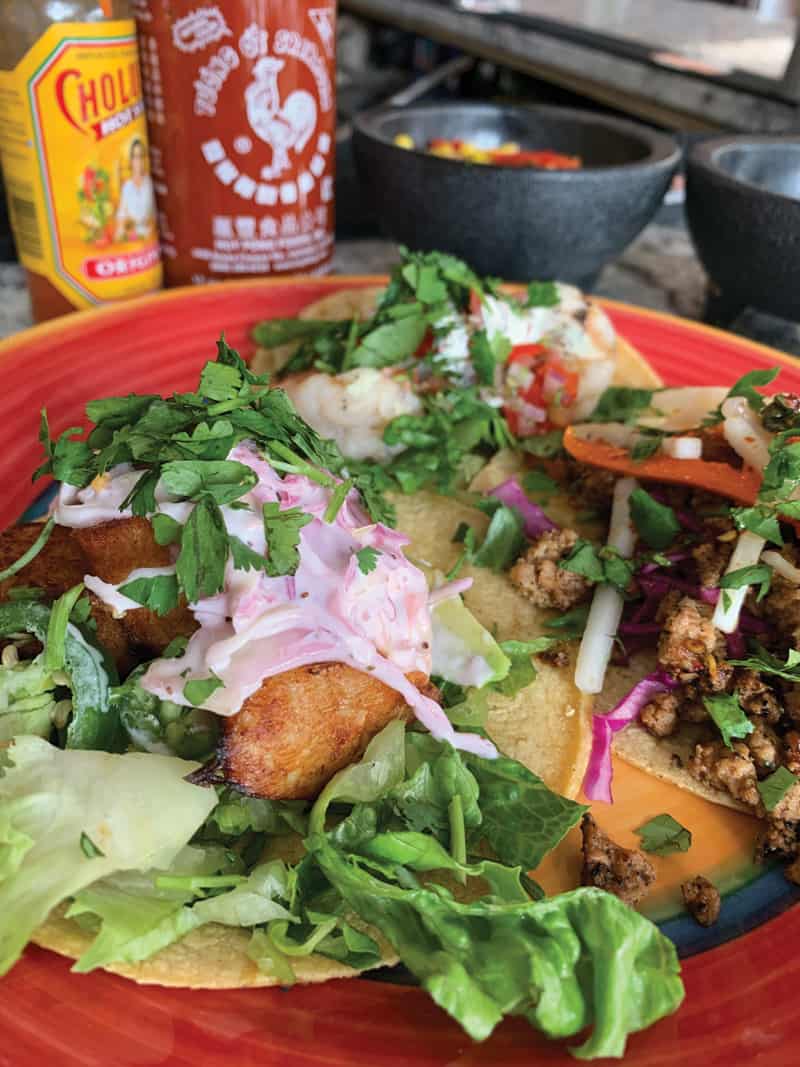 Arising from above-the-border sensibilities, Tex-Mex fare at The Annex includes unexpected twists, like tacos described as carne asada, Bahn Mi, bacon cheeseburger and black sesame tuna. The menu considers vegetarian customers, too. Sixty-four tequilas range from blanco to extra añejo and mezcal. The limited cocktail list includes blended and on-the-rocks Margaritas; also serving wine, south-of-the-border beer, cider, hard seltzer and a few craft beers. ~ Annie Tobey
1919 W. Main St., Richmond
A SLURP IN THE RIGHT DIRECTION: Takara Ramen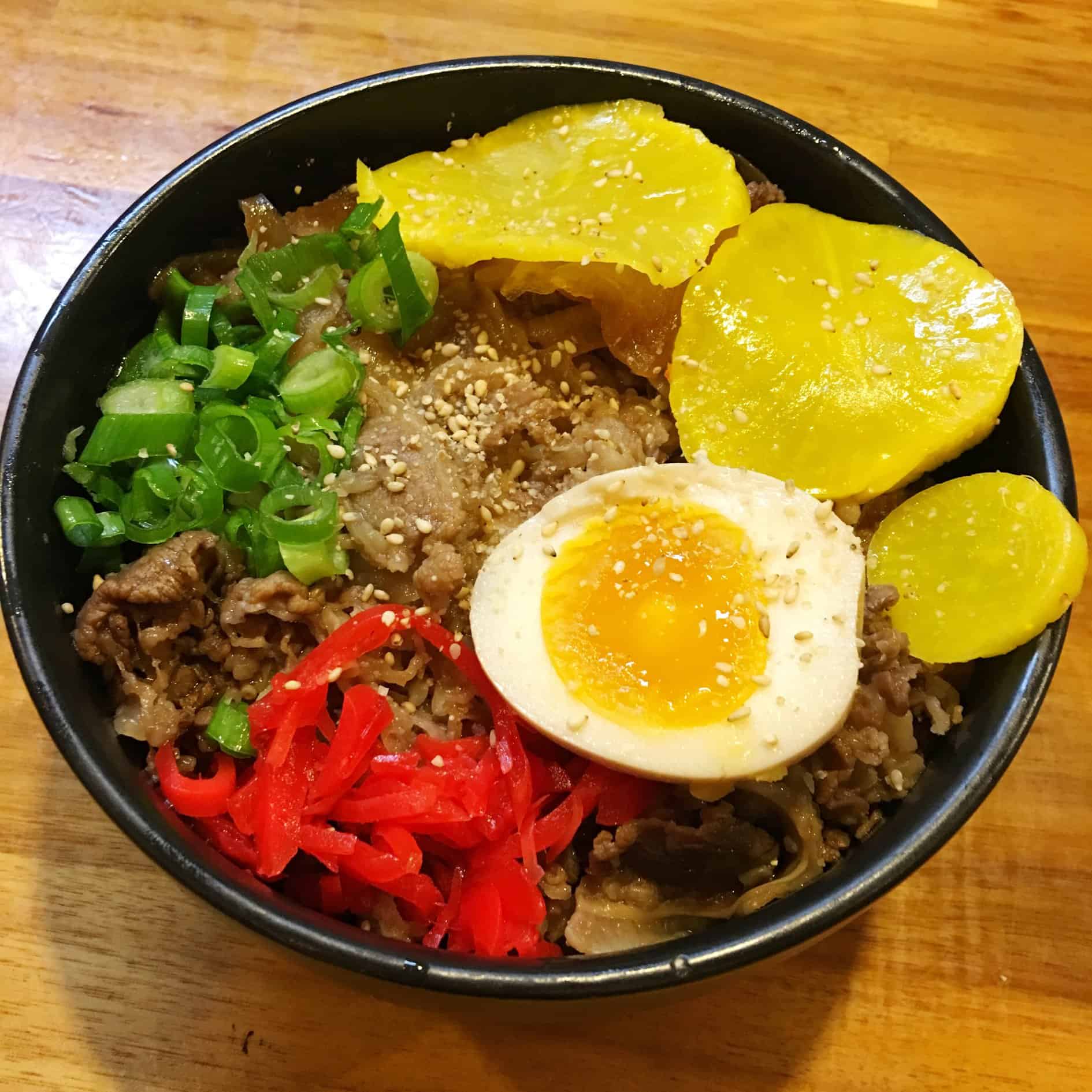 This Japanese ramen pub offers a wide variety of ramen dishes, from chicken miso to pork and beef to vegetarian. For less sloshing during your meal, try a rice bowl, grilled entrée or a plate of Takara's well-seasoned chicken wings. Each dish could pair well with a signature saké cocktail (or a saké flight!). Details count here, even the filtered water used for broth making noodles and customers' ice water.  ~ Rachel Marsh
15781 WC Main St., Midlothian
9468 W. Broad St., Henrico
LITTLE BIT OF THIS, LITTLE BIT OF THAT: Nutty Buttery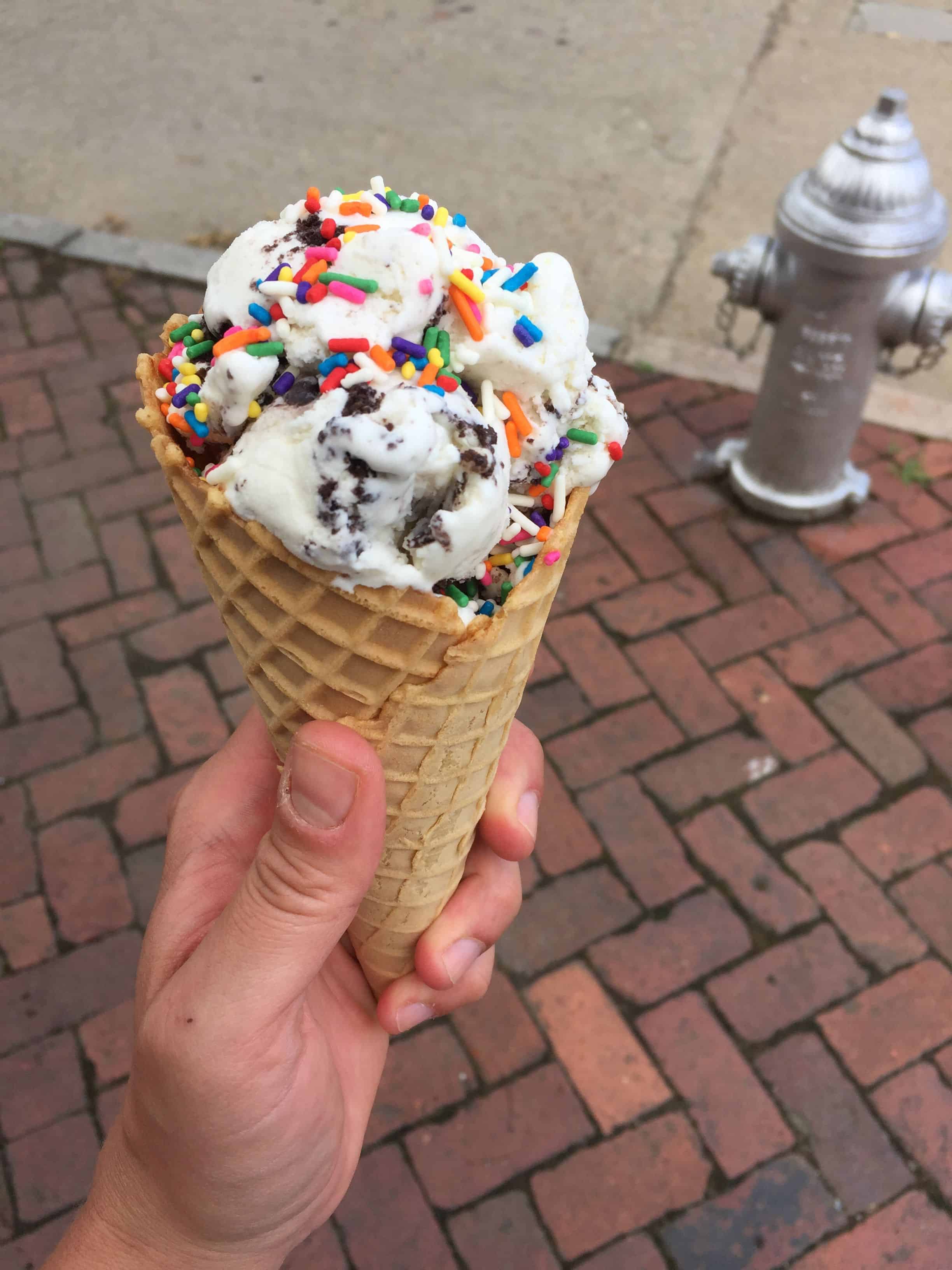 This new café between Carver and Jackson Ward offers a well-rounded experience for many moods. Find hot sandwiches, salads, dinner entrées, deli offerings and all-day breakfast. Then let the staff scoop up some sweets for you, from nearly a dozen flavors of Bev's ice cream (toppings, too) or fill up a bag of treats from the candy corner. ~ RM
701 W. Clay St., Richmond
'THE MARKET WITH A MISSION': The Market @25th, Richmond
This Church Hill grocery store reaches deeper than pleasing the general public. The 25,000-square-foot store serves a veritable "food desert," providing fresh produce and meats and supporting local vendors. The business is walkable for many, but free and subsidized rides are available to residents of many nearby neighborhoods. Includes a bakery, seafood counter, butchery, pharmacy and prepared foods. ~ AT
25th Street and Fairmont Avenue, Richmond
BUNCHES OF BBQ STYLES UNDER ONE ROOF: Fatty Smokes, Richmond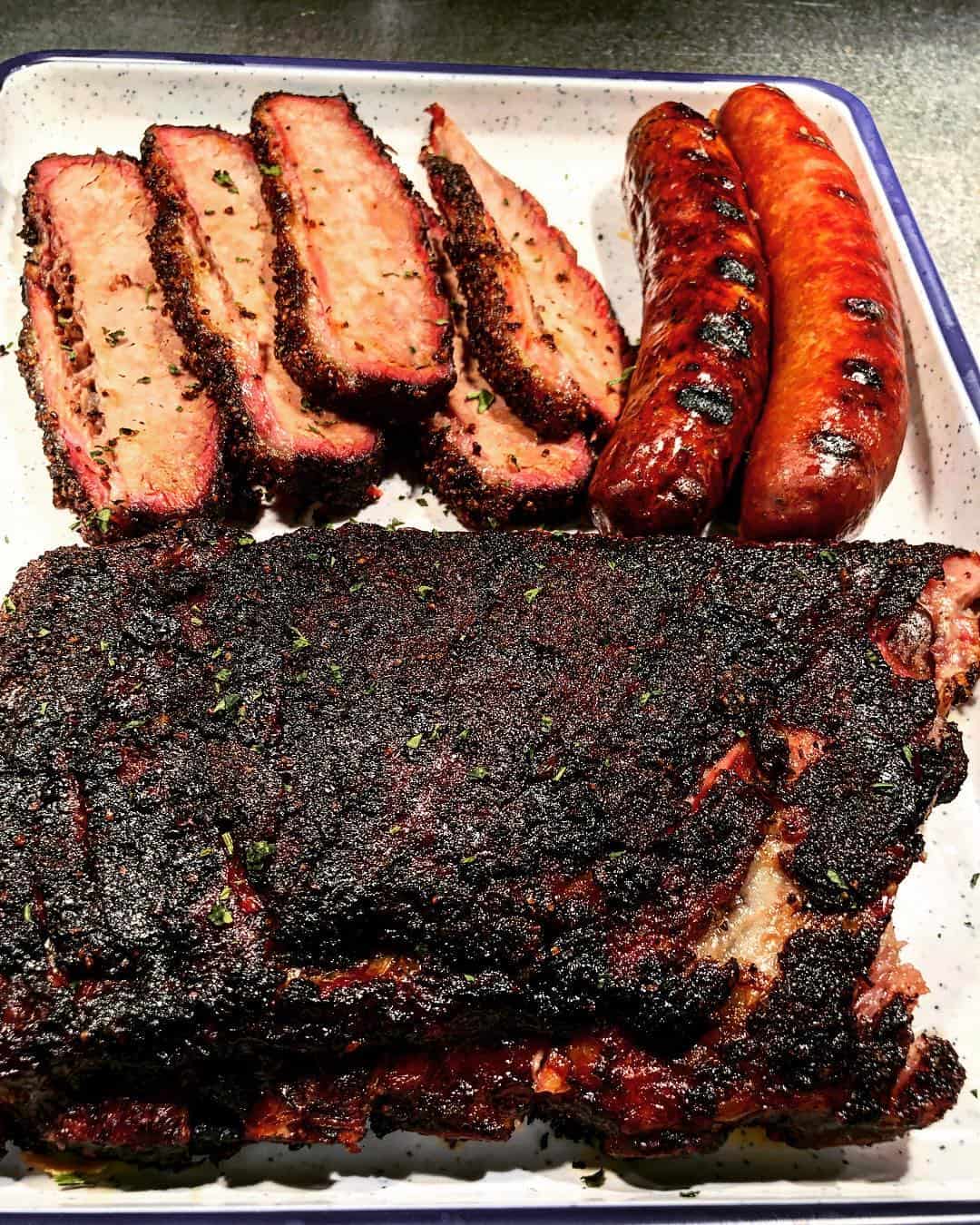 Which American region can boast the best barbecue? Memphis? Kansas City? North Carolina? Texas? Fatty Smokes celebrates these barbecue "meccas" with hickory-smoked meats, regional sauces and a dose of creativity: think brisket tacos, fried ribs, "Virginia lasagna" and pulled pork egg rolls. Choose from 24 craft beers on tap, bottled beers, spirits and craft cocktails, wine, tea, fresh lemonade and limeade, and craft sodas. Also serving weekend brunch. Sadly, the menu leaves vegetarian/vegan diners unsatisfied. ~ AT
328 E. Broad St., Richmond
LATIN-INSPIRED CUISINE, A NEW YORK-INSPIRED LENS: La Bodega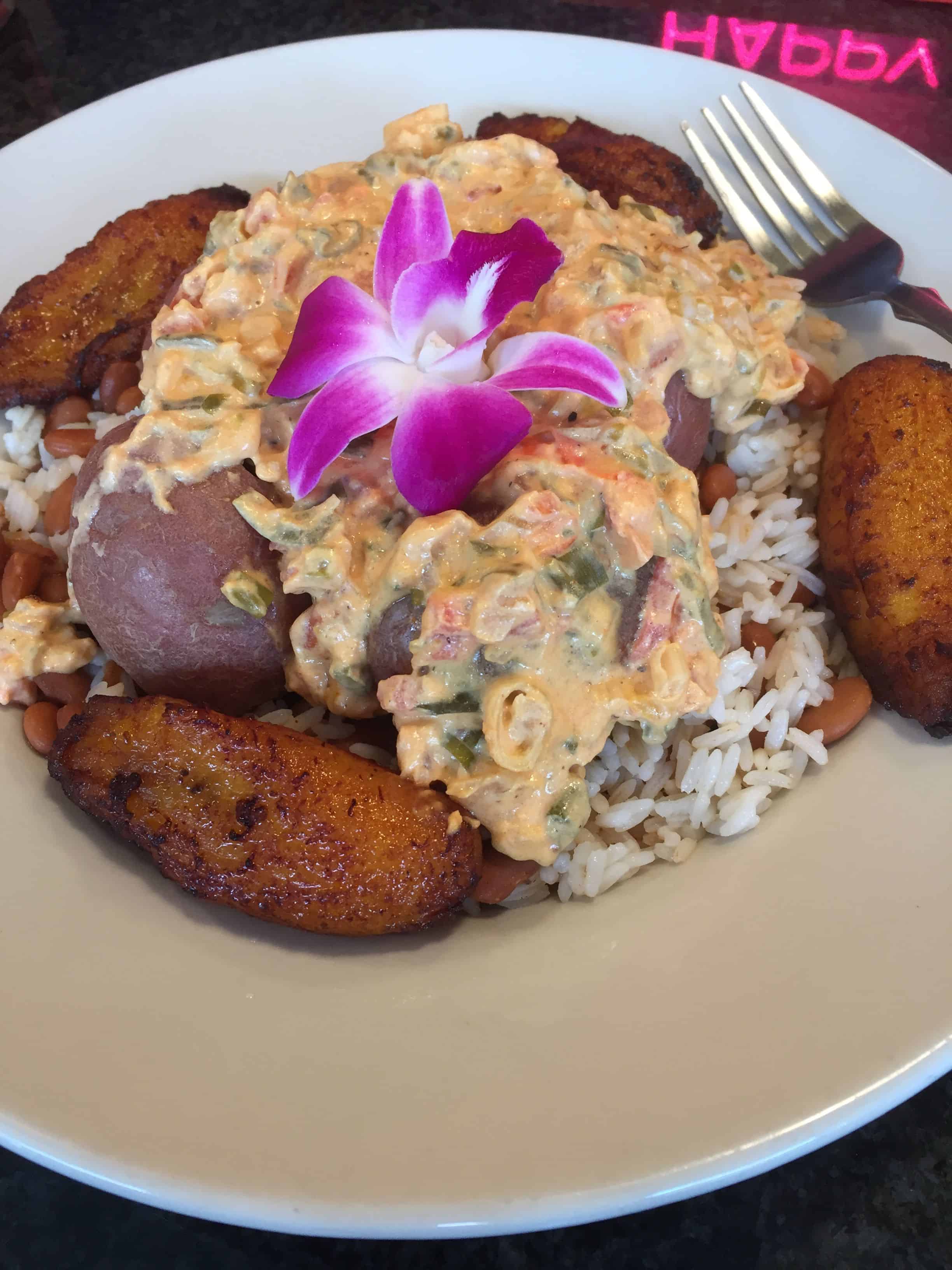 Satisfy your soul's desire to travel with Latin cuisine, atmosphere and culture. Think Latin soul food dishes, pupusas, empanadas, thick and meat-heavy sandwiches and all-day desayunos (breakfast). Owners Carlos and Adrienne Londoño, New York natives also responsible for Mijas and Margaritas Cantina, incorporate their northern roots into the menu, too – traditional NYC hot dog-stand fare, anyone? ~ RM
104 N. 18th St., Richmond
EXPAND YOUR PALATE AND MIND: The Mantu
Satisfying back story and food: Co-owner and chef Hamid Noori was enjoying a happy childhood in Afghanistan when the Taliban took over. After much grief and many challenges, Noori came to the U.S., where he built his culinary career. At The Mantu, Noori presents Afghan food such as dumplings (mantu), rice, kebabs and other entrées with traditional seasonings, seafood, lamb, beef, chicken and plenty of vegetarian options. It'll warm your heart and belly. ~ AT
10 S. Thompson St., Carytown, Richmond
---
DESSERT
Local sweet treat
WHEN YOU'RE READY TO GLOAT: Crow Cookies 
Sometimes you just so want to say, "Told you!" When the urge strikes, order Crow Cookies online: Seedy Chocolate Chump, Gloatmeal Raisin or Sore Loser Lemon. The cookies are baked at Richmond's Hatch Kitchen, with recipe help from Morgan Botwinick of Whisk Bakery. The idea was hatched in Richmond, by Emily Bruno, Nicole Mayo and Johnathan Mayo (also minority owner of Mama J's). Ah, the sweet taste of friendly rivalry! ~ Annie Tobey
---
PAIRINGS
Brews, booze and other beverage news
QUIRKY BREWS AND BARBECUE: Strangeways Brewing in Scott's Addition, Richmond
This new tasting room and patio feature the same quirky theme as Strangeways' other locations (the original on Dabney Road and one in Fredericksburg). The 36-strong beer list includes approachable standards (try Woodbooger, Albino Monkey or Überlin), rich porters and stouts, IPAs, sour and wild beers, oddities (like beers reminiscent of Tang and Lucky Charms) and more. The tasting room shares space with Smohk: pair your beer with Southern barbecue. ~ Annie Tobey
3110 W. Leigh St., Richmond
Listen to an interview with Strangeways head brewer Brian Knight on Boomtown Radio.