Groundbreaking Women in Virginia History
December 1st, 2017
Garden and monuments on the Capitol grounds.
---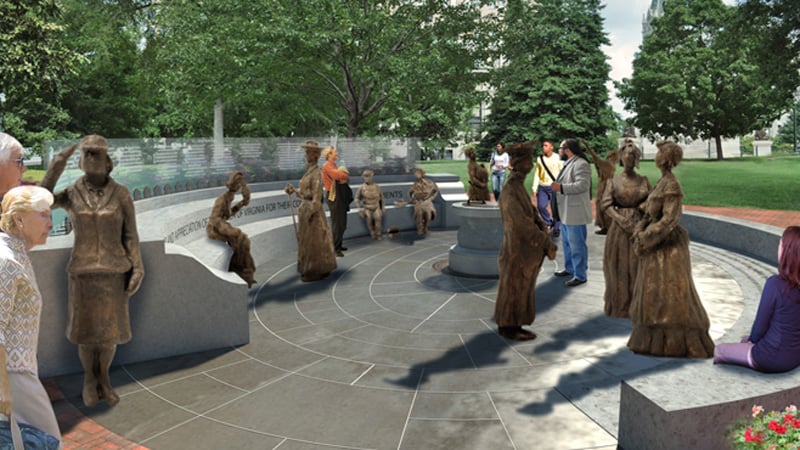 There's a new monument conversation in Richmond, and this time it's about women.
In May 2017, BOOMER reported about Voices from the Garden, a monument dedicated to the centuries of influential and powerful women of Virginia. The monument features 12 bronze statues, honoring women of all backgrounds and eras who helped to inspire future generations.
Finally, it's breaking ground.
The monument will serve as a way to commemorate historic female figures while also being both educational and interactive. Visitors can touch, sit beside and walk among the statues. A mobile app will allow users to hear these women's stories and learn about their achievements.
The planned statues include some well-known figures such as Maggie L. Walker and Martha Washington. However, they will also feature lesser-known heroes such as Sarah Jones, the first African-American woman to pass the Virginia Medical Examining Board's examination; Cockacoeske, a Pamunkey chief who signed the Treaty of Middle Plantation in 1677; and Adèle Clark, president of the League of Women Voters in 1921.
Groundbreaking for the monument, which will be displayed prominently on the grounds of the Virginia State Capitol, will take place Monday, Dec. 4.