Yakitori
| November 30th, 2017
The Japanese food sensation
---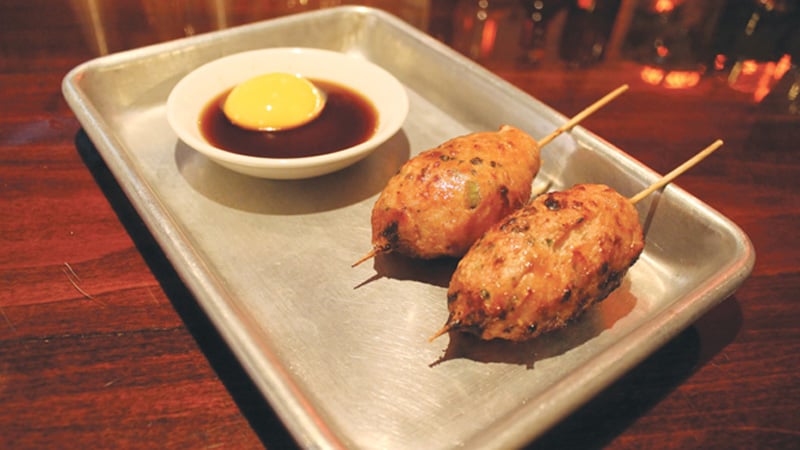 Yakitori is a Japanese dish of chicken pieces grilled on skewers – think kabobs with a traditional Japanese twist. The compound word can be broken down into two parts: "yaki," which is the Japanese art of grilling or toasting, and "tori," which means bird. These chicken skewers are grilled over binchotan, believed by some chefs to be the world's best grilling charcoal. The white, nearly smokeless and extra-hot charcoal is made from ubame oak, indigenous to Japan.
---
YAKITORI AT HOME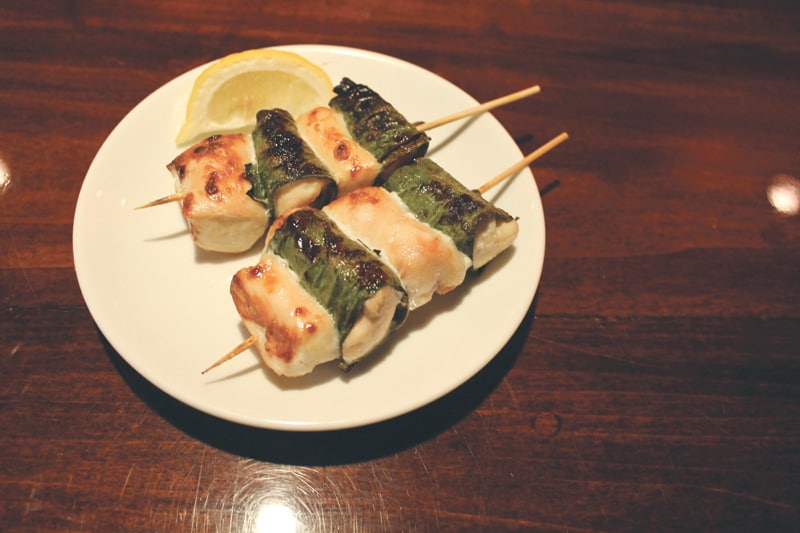 If you want to try your hand at this artistic form of grilling, Chef Johnny Maher of The Rogue Gentleman explains, "In the basic sense, you just need to make sure your fire is as hot as possible, that whatever meat you use is cut into uniform sizes [one-inch cubes] and squeezed together on the skewer nice and tight. The point is to cook quickly and evenly with nice char. I'd actually suggest using a charcoal chimney, as it gets amazingly hot in a small space. Put the skewers on the top of the chimney."
This effect can also be achieved with a Japanese firebox called a konro grill – basically a small stone box with "net" grill top that encourages smoky kisses and a sumptuous sear. (Coincidentally, the grill is also efficient and small enough to be portable and suitable for small homes.) A chef-recommended konro grill and binchotan charcoal are both available at Korin.com.
Let's hope the yakitori food trend is on the rise in our great city of foodies, giving us more grilled meats and veggies undergoing this artistic grilling transformation. After all, grilling is healthier than frying, and we could all use tastier choices when it comes to choosing healthy dining options.
Grilled veggies, fish, pork or beef on a stick? It's all yaki.
---
A native Richmonder, Whitney Kiatsuranon enjoys freelance writing, hiking along the James and exploring the city like a tourist. When she is not trying new restaurants and socializing over wine, you'll find her at home in the Fan being an ordinary goofball with her two kids and husband.