YaYa's Cookbook in Short Pump: A Feast for the Senses
| May 25th, 2017
A new Asian street food restaurant with multiple chefs' stations, creative décor, a variety of cuisines and a dramatic cocktail program
---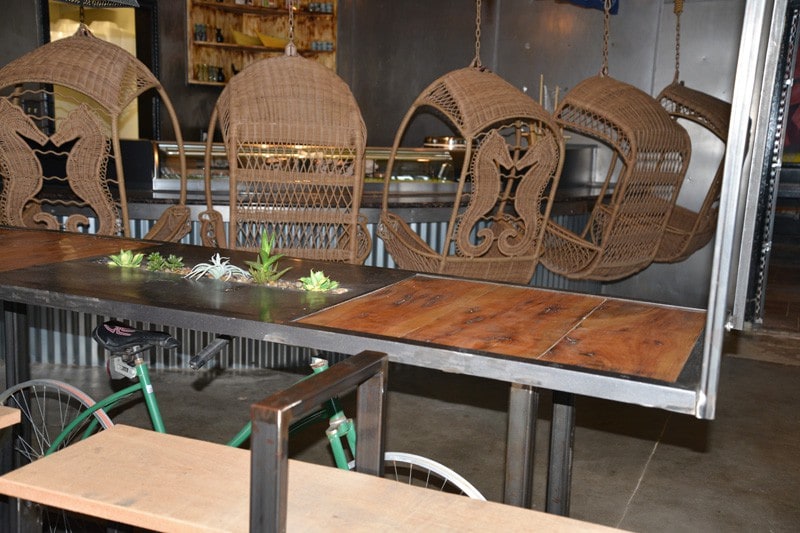 A new Asian street food restaurant in Short Pump will entertain all of your senses. YaYa's Cookbook, scheduled to open June 9, 2017, boasts chefs' stations scattered throughout the space, creative décor that rotates every few months, a variety of cuisines and a dramatic cocktail program.
The restaurant fills two small bays near the Short Pump cinema, each area packed with eye-catching touches: glass-topped tables with succulents, sand and pebbles below; living plants on a community table and in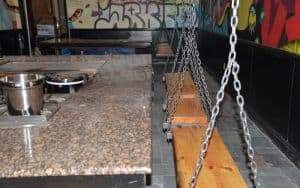 planters lining the windows; metal-and-wood furniture and accessories (reminiscent of co-owner Joe Kiatsuranon's involvement at Richmond's Sabai restaurant); an abundance of murals; and three hibachi-like chefs' stations. The furniture demonstrates the restaurant's diversity, with a combination of hanging benches, stools, hanging wicker chairs, four-leg chairs and even a bed. Eighties music and an occasional DJ will add to the ambiance.
The menu at YaYa's Cookbook offers cuisine f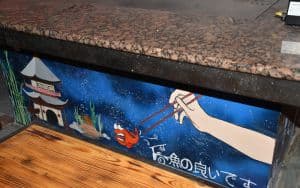 rom various parts of Asia. Thai is the obvious style, reflecting Kiatsuranon's heritage (besides genetics, his mother owns Mom's Siam and his brother owns Fan Noodle Bar) Other styles include Hong Kong, Laos, China, Thai and Japan. Besides the main kitchen, food will be prepared at the chefs' stations, each one specializing in a different cuisine, and at the sushi bar.
Craft cocktail program
YaYa's Cookbook also highlights a creative, innovative bar program. Mixologist and Short Pump native Frank Oley has joined Joe Kiatsuranon, contributing both his skills as a bartender and his experience as a consultant through The Oley Way, helping to turn around stumbling bars.
Part showman, part instructor and part chef de liquide, Oley is crafting the cocktail menu at YaYa's to include both balanced libations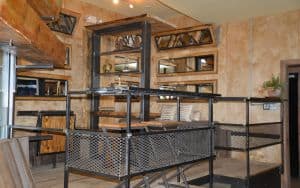 and theatrical effects. He explains that the drinks will reflect four elements: presentation, aromatics, taste profile and balance. The menu will include variations on the Old Fashioned, Japanese cocktails, tiki potions and Chinese herbalist remedies. Cocktails will use fresh ingredients as well as house-made tinctures, cordials and bitters.
Theatrical concoctions, prepared at the bar for full effect, use color-changing tricks; burning wood, spices and herbs like cinnamon, star anise and rosemary; liquid nitrogen; and charcoal-activated ice (prepared with 24-karat gold for a Gold Digger cocktail). Prepare to be wowed!
Even the story behind the restaurant appeals to the senses – to sentimentality. Kiatsuranon was drawn to the Short Pump space because it was where he had his first date with Whitney, who is now his wife; and the restaurant name is a tribute to his mother and his grandmother.
When you visit YaYa's Cookbook, look for the "welcome" signs, scattered around the restaurant in several different languages. And let the food, the décor and the experience fill all of your senses.
YaYa's Cookbook
11674 W. Broad St., Henrico