Birthday Celebration for Secretariat + Barn Appetit
| March 21st, 2017
Event to honor Virginia's legendary Triple Crown winner
---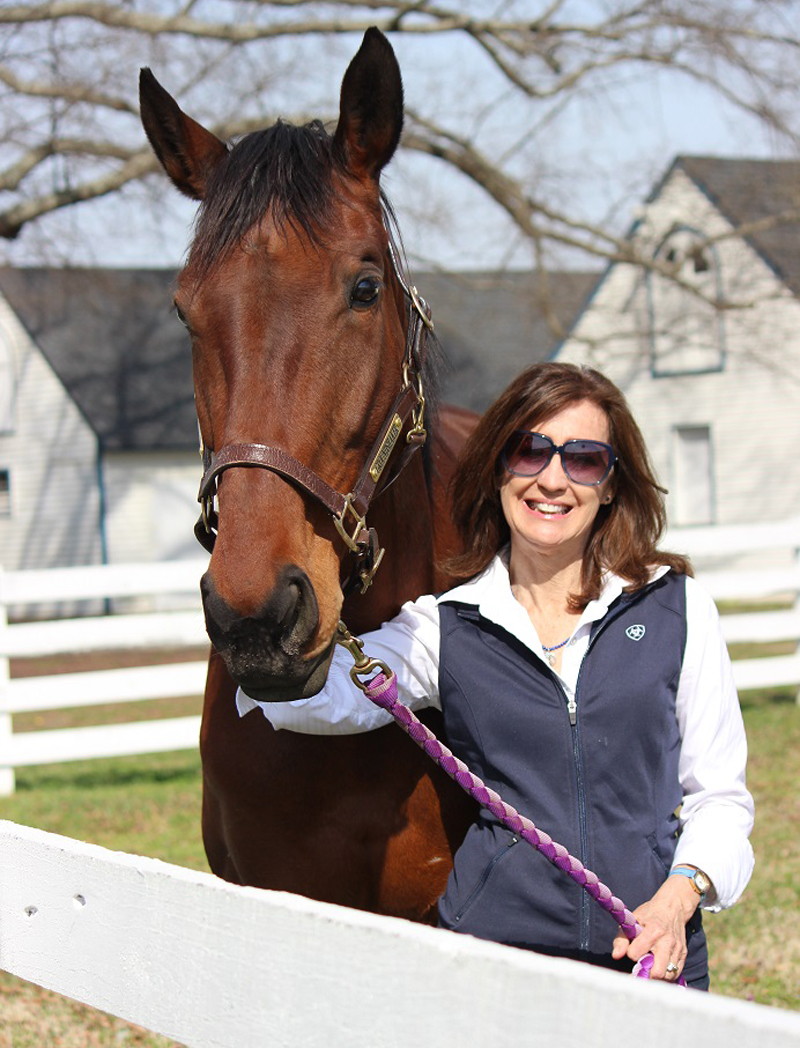 On March 30, 1970, the legendary Triple Crown winner Secretariat was born at The Meadow in Caroline County, Virginia. To celebrate, the Meadow Event Park is holding a Secretariat Birthday Celebration March 24-26 in conjunction with the Virginia Horse Festival.
Slated to attend the festivities are Charlie Davis, Secretariat's entertaining exercise rider; Otto Thorwarth, professional jockey and actor who portrayed Ron Turcotte in Secretariat, the Disney film; and Kate Chenery Tweedy, daughter of Penny Chenery and co-author of the award-winning Secretariat's Meadow – The Land, The Family, The Legend with Leeanne Meadows Ladin.
Highlights of the weekend
Each day, attend a meet-and-greet with Groundshaker, Secretariat's great-great granddaughter, and with Covert Action, a grandson of Secretariat and "spokeshorse" for the Thoroughbred Retirement Foundation.
Narrated tours of Meadow Hall mansion will be offered at noon, 1 and 2 p.m. daily, taking visitors through the mansion, Meadow Champions Galleries, the Triple Crown Room and the Chenery Collection of Meadow Stable memorabilia.
On Saturday, guests can view the original training saddles worn by Secretariat and Riva Ridge and meet and greet with former Meadow Stable grooms.
Saturday evening features a screening of the Disney movie Secretariat, plus behind-the-scenes stories about the making of the movie and about Big Red himself.
Secretariat merchandise will be available for purchase in the Exhibit Hall throughout the weekend.
Barn Appetit
One Friday evening feature sold out in advance of the weekend but is the first in a series of dinners to come: Barn Appetit, a farm-to-fork dinner designed by Chef Jason Alley of Richmond's Pasture restaurant. Alley will plan the menu for each dinner in the series based on seasonal, locally sourced food, including from a chef's garden of vegetables and herbs from The Meadow.
The dinner series will also highlight craft libations, including beers created for The Meadow by Lickinghole Creek Craft Brewery. First up is Secretariat's Meadow, an Imperial Red India Pale Ale brewed by Lickinghole Creek Craft Brewery and chosen to mirror the horse's chestnut coat and his nickname, Big Red. The Goochland brewery has ties to horse racing: co-founder Lisa Pumphrey's grandfather, David P. Reynolds, won the Preakness Stakes and Belmont Stakes in 1994 with Tabasco Cat, who was sired by Storm Cat, a grandson of Secretariat. Secretariat's Meadow will also be available on Saturday, March 25, at Lickinghole Creek Craft Brewery.
In addition, each dinner will feature a tram tour of the historic property, with libations.
For more information
For details on these events, advanced ticket information and more events, visit the Virginia Horse Festival website.