Broken Bone Bathtub: Raw, Intimate, and Inspiring
| February 26th, 2019
Siobhan O'Loughlin tells her story of trauma and healing, wrapped in emotion and … bubbles
---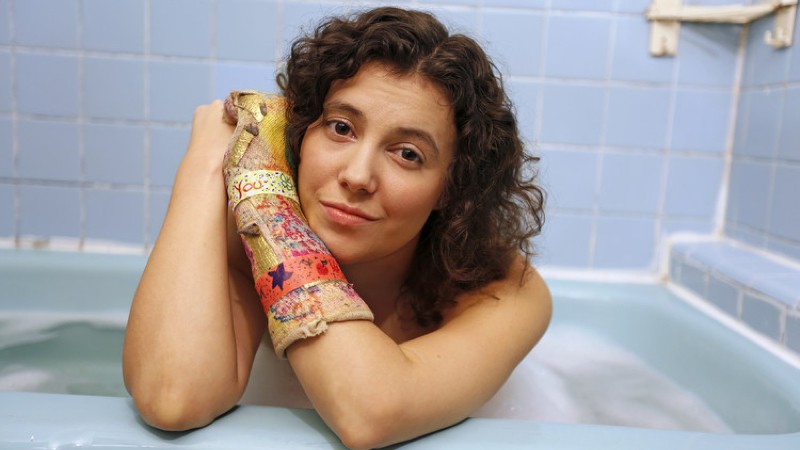 I wasn't expecting to spend my Sunday afternoon in a stranger's bathroom with nine other people, one of whom was in the bathtub clothed only by bubbles …
But life is funny that way.
Siobhan O'Loughlin began the Broken Bone Bathtub in 2015. After a serious bike accident in New York City left one of her hands broken and virtually unusable, O'Loughlin was forced to deal with the physical, emotional, and mental pain of a temporary yet incapacitating injury. One of her biggest setbacks, she explains during the show, was that her cast-bound hand left her unable to shower, a drawback since her small loft apartment didn't have a tub. Unwilling to allow this to affect her life (and her hygiene), she bounced around to various friends' bathtubs during the entirety of her affliction.
She's now turned her journey of stress and healing into a live one-woman show, finding expressive refuge in bathtubs around the country.
O'Loughlin made her way down to Richmond from Brooklyn during her tour, which is how I found myself perched up in a private West End bathroom, immersing myself into her story firsthand.
After mingling with a handful of fellow guests (What's your name? Where are you from? How the heck did you hear about this?), all nine of us headed upstairs through the spacious hallways to spend the next hour sardined in the smallest room in the house.
What could have easily been a very uncomfortable atmosphere – with a handful of strangers huddled together facing a naked woman concealed only by a thin layer of soap bubbles – was suddenly defused by O'Loughlin's confidence and ease. She launched into her performance without skipping a beat, giving us no time to dwell on the unconventional situation we'd gotten ourselves into.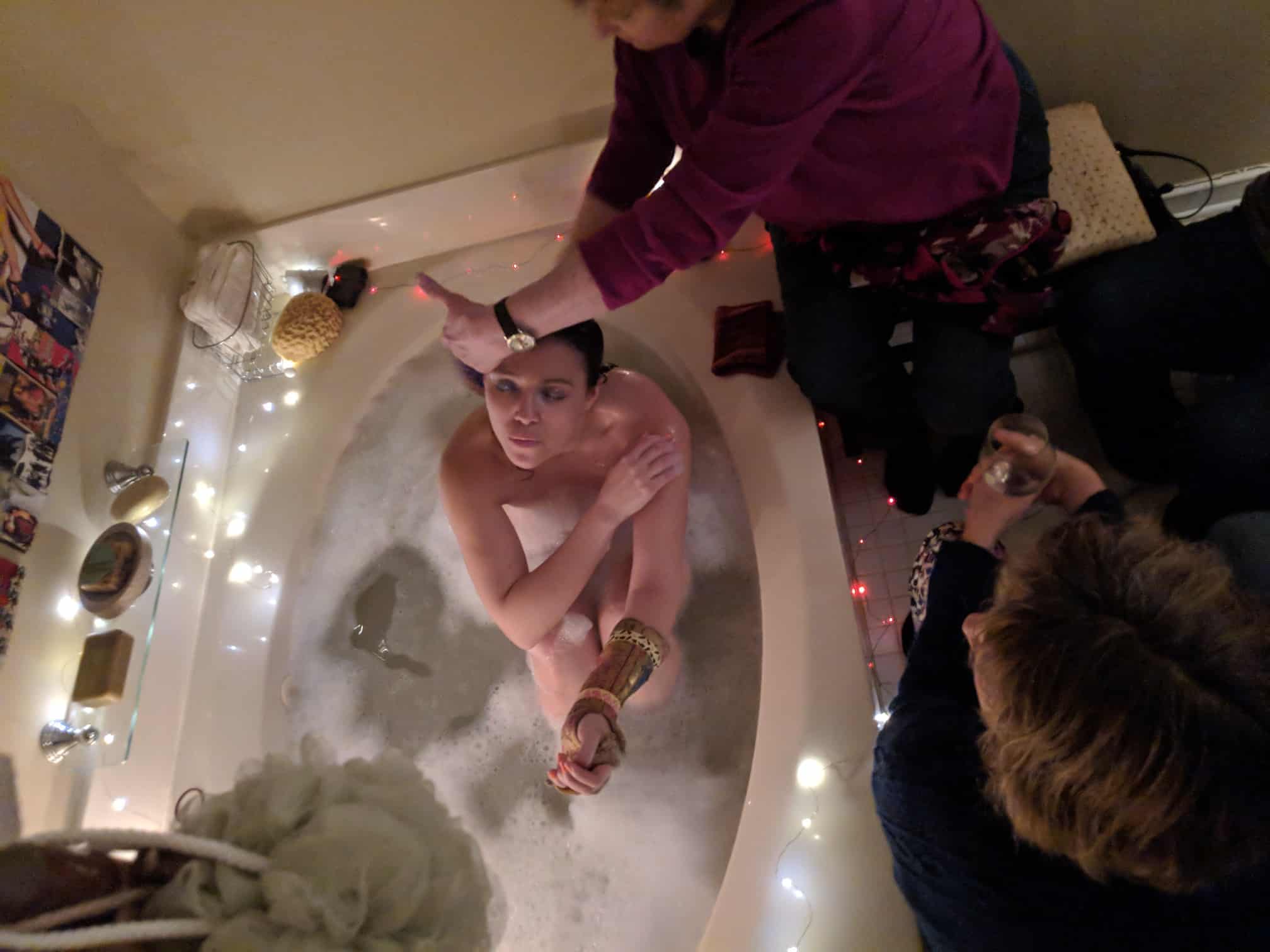 She took us on an immersive and well-structured journey through her experiences, through the accident, and through its effect on her life – both short and long term.
As someone currently suffering from a broken bone, I had a lot of "oh my gosh, me too" moments. She discussed the overwhelming frustration of a sudden loss of independence (check) and delved into her post-injury emotions of helplessness and discouragement (check, check).
However, it didn't require a fellow broken bone to be able to connect with her story.
O'Loughlin expertly weaved audience participation into the show, making it almost feel like an intimate gathering among friends. She'd tell a story, taking us through her emotional journey of that experience, then invite someone else to share a similar story from their own experiences. It was raw, intimate, and – well – invigorating.
O'Loughlin remained tucked in the tub during the entirety of the show while the rest of us looked down at her, reversing the normal structure of an above-ground performance arts stage – a difference I didn't realize I'd find so refreshing.
Her honesty, vulnerability, and authenticity were wildly inspirational – and I'll admit I may never look at a bathtub the same way again.