Buy, Sell or Trade Collectibles at 2nd and Charles
| July 22nd, 2016
2nd and Charles opens up a second location in the Richmond area.
---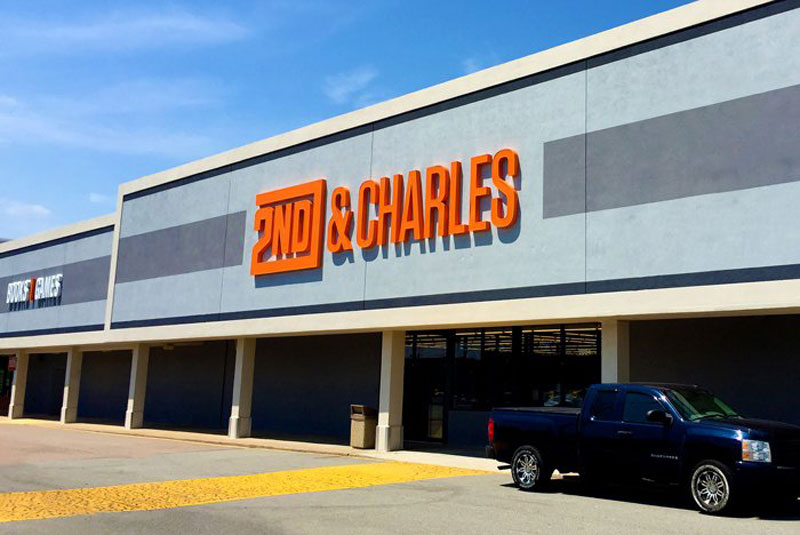 Imagine a store where you can buy the latest Star Wars figurines and swag, plus old vinyl records – like John Denver, Pink Floyd or Peter, Paul and Mary – and even some of Marvel comic books or Archie and his friends. While there, you can also pick up used books, both old and recent.
What about a place where you can get cash or store credit for your turning in your personal collection?
2nd and Charles is just such a spot. The national chain is opening a second Richmond location in Tuckernuck Square shopping center (9004 West Broad St
Richmond, VA) officially on July 30 , however the store is already open. Just like 2nd and Charles' 27 other locations, this one will also sell new and used DVDs, books, video games and game systems, e-readers and more. This will be 2nd and Charles' largest store at roughly 30,000 square feet.
For some eager shoppers, shopping at 2nd and Charles will feel like Cloud 9.
If you have an attic full of books, video games, electronics toys, figurines and comic books, this could be an option for you to get rid of those once treasured items. By selling them to 2nd and Charles, you can either receive cold hard cash or store credit.
The first Richmond store was built in Midlothian (12244 Chattanooga Plaza). Melanie Smith, marketing director of Books-A-Million (the company that owns 2nd and Charles), said the choice to open up another in the same city seemed obvious.
"The natural inclination was to grow in Richmond," Smith said, referring to why they chose to open another Richmond-area location.
Smith said the concept began with just selling used books and then evolved over time.
"Our focus is always going to be our used books," Smith said.
Though this concept for a store isn't exactly new, Smith said their business stands out because their sales associates are all experts on collectors' items like vinyl records and comics alike. For the employees, she said, the stores are more of a lifestyle than work. For customers, the employees' passion and background help assure knowledgeable service.
2nd and Charles stores also host regular events. On July 30, besides the grand opening of the Tuckernuck location, the store will also celebrate the midnight release of J.K. Rowling's "Harry Potter And the Cursed Child." From 2 p.m. until after midnight, the store will have activities and games for customers to enjoy.
On July 23, the store will host a Star Trek Game Day for fans to dress up, play trivia and win prizes from 12 to 2 p.m.