Caped Crusader Burt Ward Now Canine Crusader
| September 20th, 2016
Today's Boy Wonder is more comfortable at home in jeans, rescuing dogs rather than the citizens of Gotham City.
---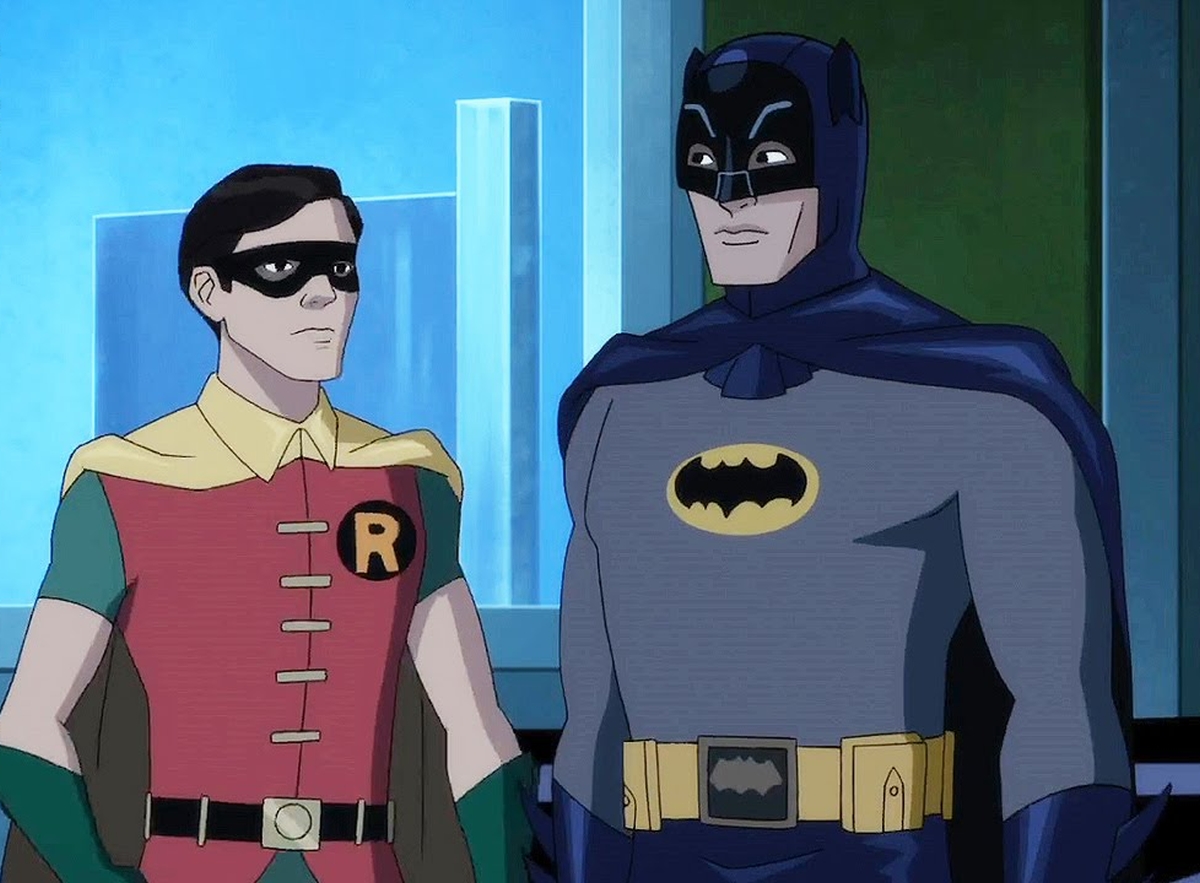 There was a time when Burt Ward would leap dramatically across our TV screens in green shorts, beige tights, and a gold cape masquerading weekly as 'Robin, the Boy Wonder,' one-half of the crime fighting Dynamic Duo in the popular television show "Batman," which first aired 50 years ago this year. Today, you'll find Burt more comfortable at home in jeans, rescuing dogs, although he hasn't abandoned the citizens of Gotham City entirely.
"I was the Caped Crusader, but now I'm the Canine Crusader," laughed Burt from his 5-acre property in Norco, California. "Since my wife Tracy and I began running Gentle Giants 22 years ago, we have rescued over 15,500 dogs and found safe, loving homes for them."
The Wards actually share their home – inside and out – with up to 50 dogs, mostly large breeds like Great Danes, Greyhounds, and St. Bernards. The pack of pooches consumes 600 lbs of food each day, costing around $14,000 a month, while veterinary expenses run a staggering $50,000 per year.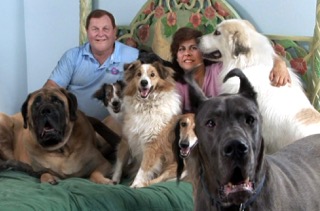 Adoption fees and donations make little dent in the bills, and the money received from selling their own brand of dog food, also called Gentle Giants, goes directly to support the animals.
"We pay for everything and take no salary," explained Burt. "This is our charity."
In addition to saving the lives of Man's Best Friend, the Wards claim to have also extended those lives by creating a unique, healthy dog food.
"Right now, we have 24 dogs between 15 to 26 years old!" said Ward. "But there's nothing magical, it's all based on quality and science."
With a team of nutritionists, Burt says they developed a special formula which contains much less fat than many commercial dog foods. They tested it on their dogs for 2 years before making it commercially available in 2008.
"It's now sold in 1,200 stores in California, Arizona, and Florida, and available nationally online from walmart.com and amazon.com," notes Burt proudly, and with a level of enthusiasm reminiscent of the youthful exuberance he brought to his Robin role.
The original Batman series lasted for 3 seasons in the 60s and led to a 1966 feature film and animated series in the 70s, all starring Ward and Adam West as Batman.
Fans of the franchise will be delighted to learn that Burt hasn't entirely retired from crime fighting. Together with West and the original Catwoman, Julie Newmar, the trio have reunited to provide voices for a new animated feature called "Batman: Return of the Caped Crusaders" due for release in October on Digital HD.
"This is a Warner Bros. project that I've been aware of for about 18 months," explained Burt. "It incorporates all of the great things that made Batman wonderful then – including the humor – and
combines that with some of the style in the recent, edgier Batman features."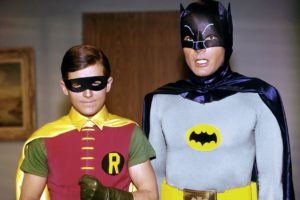 While the reunion was enjoyable, Burt recalls the original series as being especially fun with all the gadgets and tongue-in-cheek humor, "except for the explosions, third-degree burns, and broken bones!" that occurred during filming. But despite the injuries, he says the cast were a joy to work with.
"Adam and I have been great friends for 50 years," he said. "And Alan Napier ('Alfred') was the sweetest man in the world and so cultured. He carried around this tiny dog which would fit in the palm of his hand and only put it down while doing his scenes."
Today, the Wards have no such luxury in dog transportation with their giant breeds that can weigh up to 300 pounds. Now 71, Ward says they do hire helpers to assist with the dog feeding and other heavy duties. But every other aspect of the rescue is essentially a two-person operation between Burt and Tracy, "but mainly Tracy" he adds.
"In our hearts, we know it's really important what we're doing," says Burt. "We're involved in other charitable work, but this is our daily hands-on cause."