Continuing A Coloring Book Tradition
| September 8th, 2016
---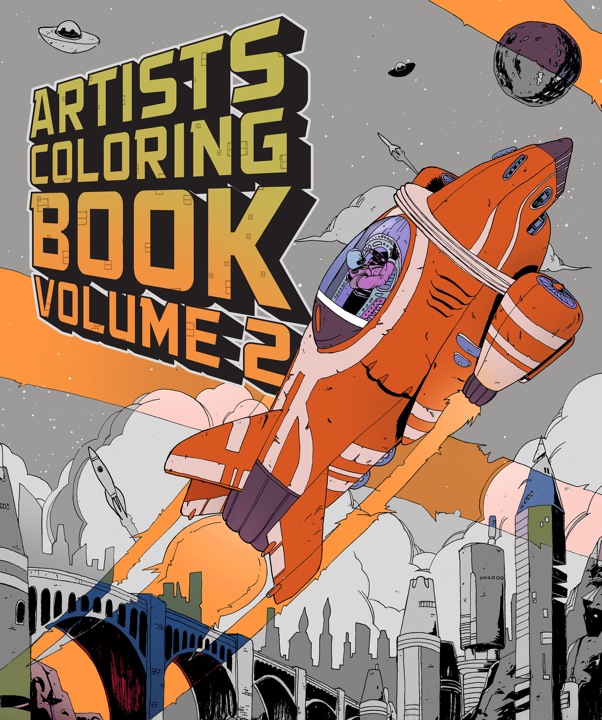 A 75-year-old retired arts professor and former assistant chair of the communication arts and design department from Virginia Commonwealth University (VCU) is continuing a tradition that began nearly five decades ago. For the past year, visual artist Chuck Scalin has been working alongside many others to produce the "Artists Coloring Book Volume 2," released Sept. 18.
But this isn't just another adult coloring book. It is comprised of black and white works from 30 different types of Richmond area artists, including print makers, painters and muralists. "This is a very special [coloring book,]" Scalin says.
The idea for a coloring book started as a summer project in 1969 for Scalin and a group of his VCU art school colleagues. That year, Scalin and his colleagues created the very first coloring book, "A Coloring Book by Fifteen Artists Who Somehow Got Together and Became Friends." Scalin says they kept production costs low and primarily sold the books to their students.
More than two decades after publishing the coloring book, Scalin says he discovered that it was being sold online for hundreds of dollars. This discovery inspired Scalin to produce another version of the book in 2014. Thirty artists – including 11 of the original artists from the initial book – contributed to the "Artists Coloring Book."
This time, they printed a limited edition of 500 copies. Proceeds from the books went to Art 180. Scalin says both coloring books can be found in the rare book collections of VCU's Cabell Library and the Virginia Museum of Fine Arts.
The new edition, which is also limited to 500 copies, features many of the artists whom Scalin
wanted to include in the first book but couldn't due to limited space. Despite the amount of work involved with organizing and producing a coloring book, Scalin describes it as being a "labor of love" that he's excited to share with the Richmond community. With the second coloring book, the legacy of Scalin and his colleagues will live on in the local arts community.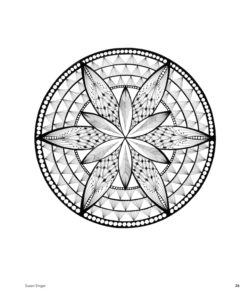 The second volume of the coloring book includes work from the following artists: Susanne Arnold, Mickael Broth, Melissa Burgess, Steven Clark, Diana Detamore, Joan Elliott, Bill Fisher, Josh George, Hamilton Glass, Jack Glover, Kathryn Henry-Choisser, Susan Jamison, Wolfgang Jasper, Ron Johnson, Kirsten Kindler, Greig Leach, Sarah Masters, Wade Mickley, Chris Milk,  Michael A.Pierce, Louis Poole, Fiona Ross, Eleanor Rufty, Mary Scurlock, Katie Shaw, Susan Singer, Frankie Slaughter, Pam Sutherland, Javier Tapia and Dennis Winston.
A release party for "Artists Coloring Book Volume 2" will be held at Hardywood Park Craft Brewery (2408-2410 Ownby Lane on Sunday, Sept. 18, 3-6 p.m. Each book costs $29.95, crayons and coloring pencils not included.