Food, Learning or History?
| October 23rd, 2018
If you enjoy any of these, you'll enjoy Fire, Flour & Fork
---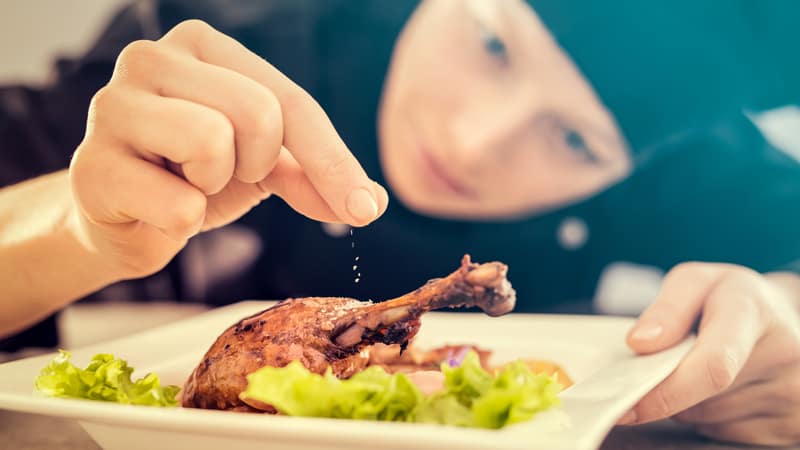 There's more behind food and drink than just calories and sensations: culture, traditions, history, politics, heritage, philosophies and, most important, people. Richmond's Fire, Flour & Fork combines all of these in a multiday experience. From Nov. 1 through 4, at a variety of events around the Richmond area, participants can engage with food and the people that make it and study it.
Tours, meals, pairings, classes, demos and festivals make up this fifth year of Fire, Flour & Fork. Even tastier, every ticketed event benefits a local nonprofit.
A sampler platter of this year's events:
Broad(s) by Bus. Tour Richmond female firsts, such as the state's first female African-American architect and groundbreaking suffragettes.
Wine & Design. Ever wonder what goes into designing a restaurant's space? Tour L'Opossum, Perch, The Daily and Longoven while savoring bites, sips and expert design insights.
Liquid Launch. Explore history, art, cocktails and brews in the Downtown Arts District.
Swankier Swine. Visit Autumn Olive Farms, a family-owned heritage pork farm, and enjoy lunch prepared by top chefs.
Feeding the Resistance in Jackson Ward and Beyond. Tour important Civil Rights sites in Richmond, including Eggleston Hotel in Jackson Ward, where Neverett Eggleston III will share his family's legacy.
Down on the Farms. Visit VSU's experimental farm and Browntown Farm, Virginia's small farm of the year, to learn about heritage and the future, led by the founder of Black Culinary History.
Smoke on the Water. Partake of history and of roasted and smoked foods at Henricus Historical Park. Satisfy your appetite with food from Dutch & Co, Carena's Jamaican Grill, Edwards Smokehouse and more.
Pie in the Sky. Perfect for families – enjoy sweet and savory samples as well as engaging activities.
Salu-Salo with Yana Gilbuena at Tiny Victory. Partake of a six-course communal dining experience in the Filipino spirit.
---
Hear more about Fire, Flour & Fork from event organizer Maureen Egan during her interview at Boomtown Richmond: