The Genius of John Williams
| December 19th, 2016
RSO brings the movie music mogul's music to Richmond
---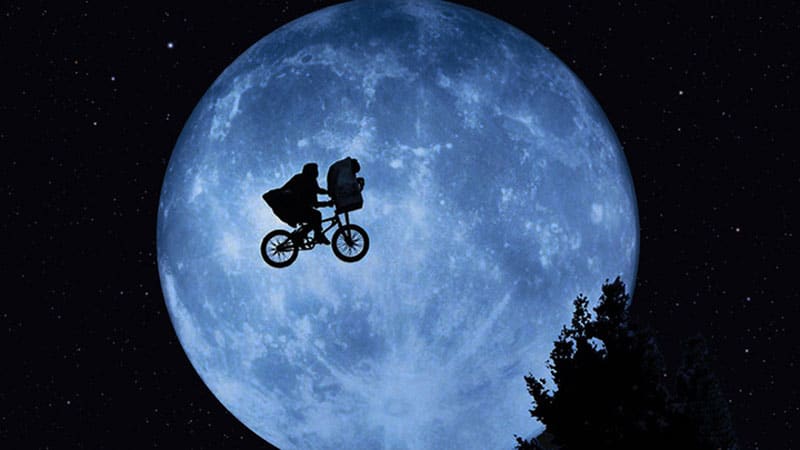 Everyone has a connection to John Williams' music. Whether it's a favorite movie, revered film score or personal reminiscence, his powerful compositions are guaranteed to launch you down memory lane – which you can travel with the Richmond Symphony Orchestra on Jan. 21 at 8 p.m.
Williams has been gracing the world with his brilliance for over 50 years. He started his career studying jazz music, then moved out to Los Angeles to dip his toes into the film industry. He eventually met this guy named Steven Spielberg, and it turned into a historic, out-of-this-world partnership. Since then, Williams has composed music for blockbuster blowouts such as E.T., Schindler's List, Jurassic Park, Hook and Saving Private Ryan, scoring dozens of Oscar nominations. He's also linked up with directors Alfred Hitchcock, George Lucas and Christopher Columbus (anyone heard of that Harry Potter fella?).
And for one night in Richmond, the legendary film scores of John Williams are coming to tickle your nostalgic bone at the Carpenter Theater. "The Genius of John Williams" will feature many of his famous soundtracks, led by Richmond Symphony associate conductor Chia-Hsuan Lin.
Lin is a classical musician and conductor. She was born in Taiwan and watered her early passion for music at the age of 3 through piano lessons. She moved on to percussion at the age of 9 and has since earned music degree after music degree. Almost two years ago, our own Richmond Symphony brought her on board.
Lin has a personal regard for John Williams and his ability to capture movies and images with orchestral sound. "In fact, Jurassic Park was the first movie I saw in theaters," Lin recounts. "It was my first time seeing dinosaurs on screen."
And music is proven to have a strong tie to memory, so although the entire concert will take place inside the Carpenter Theater, you may find yourself drifting elsewhere: perhaps off to the beach, back to your summertime fears of the ocean with Jaws; your memory of never seeing the moon the same way again after E.T.; or the way only a chiseled Harrison Ford could get your adrenaline racing in Indiana Jones.
Says Lin, "I really look forward to bringing that excitement to the audience."
So whether you grew up to the classic works of John Williams or are simply a fan of goose-bump-inducing music, it will be a night your friends will get tired of hearing you talk about.
But tickets are selling quicker than E.T. can eat Reese's Pieces, so order now at RichmondSymphony.com or call 800-514-ETIX.