Golf of the Future Moves into Richmond
November 11th, 2019
Real clubs, virtual golf
---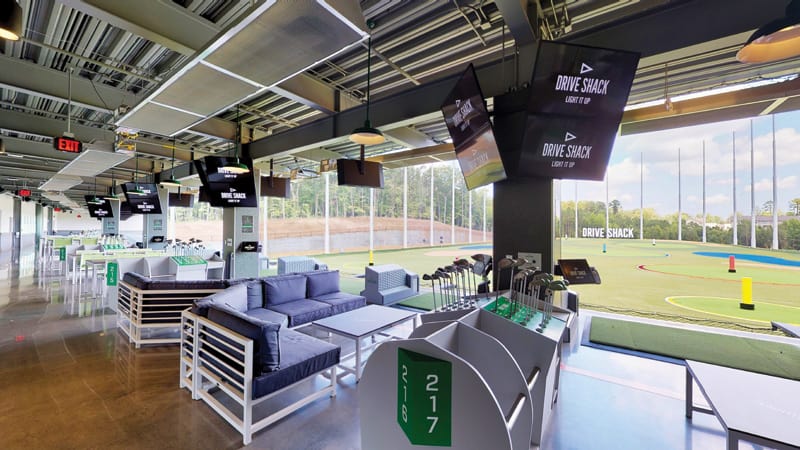 Two new facilities have brought high-tech golf to Richmond in a big way.
Drive Shack (pictured above) opened a 65,000-square-foot facility in September in Goochland County (DriveShack.com, 1647 Four Rings Drive, Richmond).
Topgolf opened its 55,000-square-foot facility in October near the I-195 overpass (Topgolf.com, 2308 Westwood Ave., Richmond).
Both offer three levels of climate-controlled hitting bays with opportunities for practicing distance shots, hitting targets or playing an entire 18-hole "course" or other, less-traditional, interactive golf games.
Each hosts a restaurant and bar – including the Richmond favorite, rooftop bars – and a plethora of TVs.
Other entertainment options at Drive Shack include retro arcade games.