Heading Out Charlie's Way for a Delicious Meal
| September 1st, 2022
The best food ever to come out of a car wash
---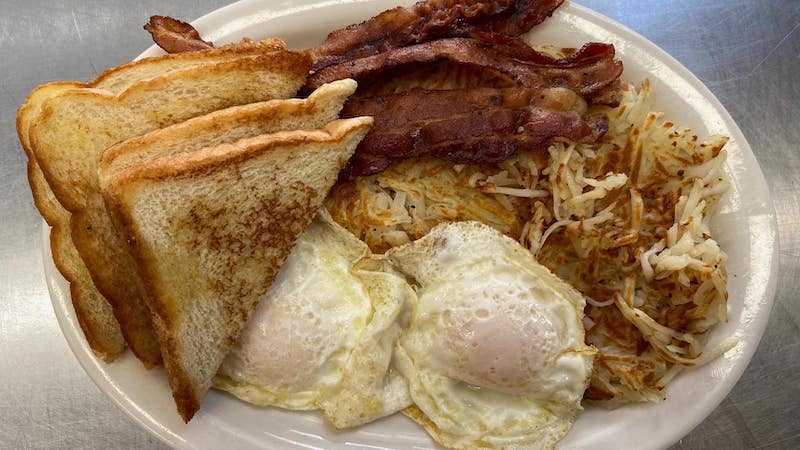 Richmond, Virginia, food and travel writer Steve Cook takes us to Charlie's Way Kitchen, for food done right at a reasonable price – breakfast and lunch, in a pandemic-pivot food truck and "car wash" setting, from an experienced food-service family.
---
Before I start gushing about my latest food find, let me tell you that I don't gush about every restaurant I visit. I'm not just some shill who'll roll over and play delighted just because someone scratches my ears and gives me a biscuit.
I visit restaurants that I'd just as soon forget, but you'll just never read about those places from me because I simply don't write about them. I'd rather share good news. I enjoy writing about great experiences. Speaking of great dining experiences, I had one recently that I will tell you about.
This was another one of my daughter's recommendations. She and I don't always agree on these things. In fact, my wife and I visited another Northside-area restaurant that she had raved about on Facebook and found that it reached new heights of mediocrity. So, my lips are sealed on that one.
However, the other morning after our daughter Katie, my wife, and I had dropped the grandkids off for their first day of school, my daughter suggested we have breakfast at a place she had seen others raving about on social media.
Katie said it was "amazing." But she had also said the last place was "amazing," so I wasn't really expecting to be amazed. She had told us that this was a food truck operating out of what was once a car wash.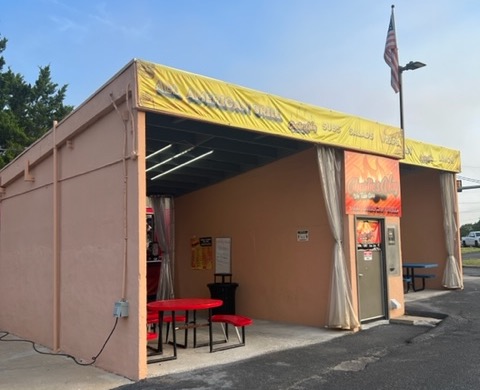 Now, right away, I'm intrigued. So, off we went to Charlie's Way Kitchen at 8700 Brook Road in Glen Allen. If you're heading north on Brook Road (US 1), Charlie's Way is on the left. But don't be looking for a restaurant. Look for one of those do-it-yourself car washes but with bright red tables and chairs in the bays. Behind that, you'll find the big red truck. It's actually an old Snap-On Tools truck converted to a food truck.
Owner Alex Haddad tells me that the family has been in the catering business for years. "We normally do large events. We do Richmond Raceway, the State Fair, all the big events," he says. But when Covid hit in 2020 and there were no big events, Alex says they found this old car wash on Brook.
Alex says that business has been good. I ask him what the most popular items are.
"We've been blessed. People love the steak and cheese. For breakfast, we sell a lot of burritos. Every week we do specials."
The white board on the wall in one of the bays tells me that the barbecue is this week's special.
That's the story behind the story of the truck behind the bays, but the more important story is the taste of the food.
Now, to be honest, I've only had breakfast, but if the care and the desire to create delicious fare, which was evident on the day of my visit, is consistent, I'm heading back out there with a determination to destroy my WW diet, at least for one day. Their slogan or motto (I get those words confused) is "We take care." I think that's fitting.
My veggie omelets was … well, okay, I'll just say it: It was amazing. It really was. The eggs were moist throughout. That's very important to me. And piping hot and chock full of sauteed spinach, mushrooms, onions, peppers, and tomatoes. And, oh yes, cheese … lots of creamy, gooey cheese mixed throughout the three eggs. The $7.99 price tag includes toast and some of those great hash browns of yesteryear. These hash browns were actually brown, which is the way memorable hash browns are supposed to be. I mustered up all the will power I possess and only had a couple of forks full. But they were fantastic.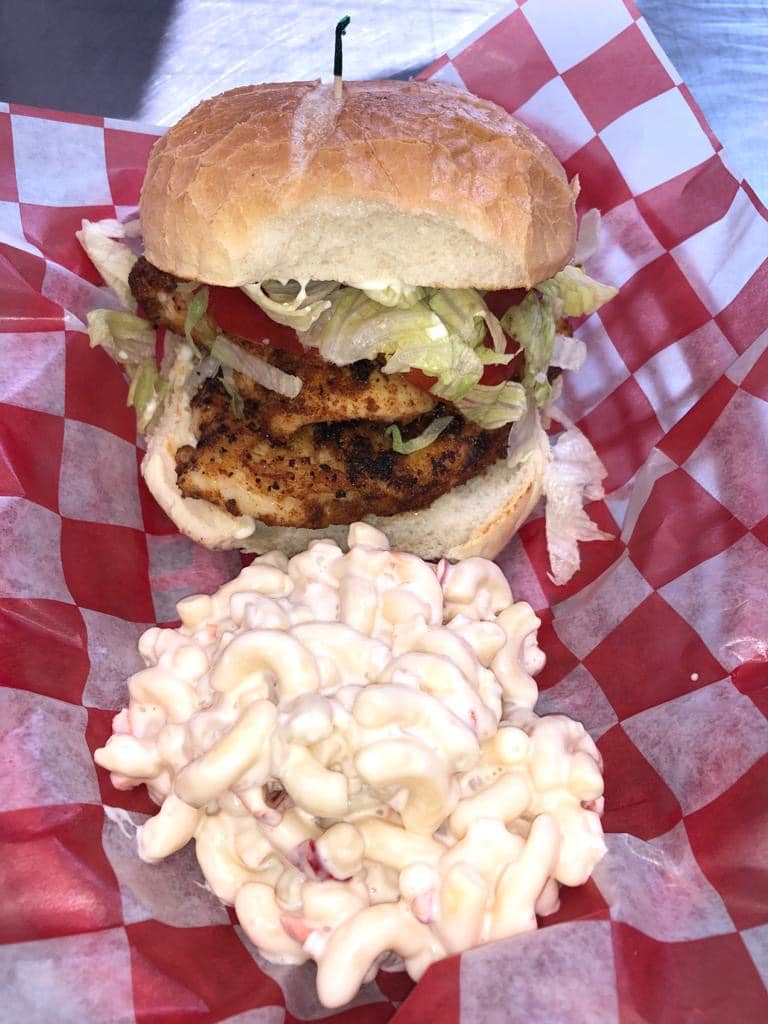 For a "restaurant" operating out of a food truck, the menu is pretty large and diverse. In what other car wash in town can you enjoy omelets, or a breakfast sandwich or, for lunch, a Greek salad? I could be tempted to try the pimento BLT or a steak and cheese sub. The Mediterranean wrap and the falafel wrap sound inviting, too. There are also chicken wings, chicken tenders and chicken quesadilla. You can peruse the menu online.
By the way, in case you're wondering who Charlie is, I got the explanation from Mike Makhlouf, who took our order when we first arrived. Mike pointed me to Alex and identified him as the owner. However Mike is Alex's brother-in-law. And the Charlie in Charlie's Way is Mike's father. It was Charlie who had started the catering business decades ago. Mike, who just happened to be helping out on the day of our visit, tells me that Alex has plans to build a full-fledged restaurant on the spot. He says construction should start toward the end of this year. But don't wait for that. Stop in for a friendly breakfast or lunch (they're open from 7 a.m. until 3 p.m. Monday through Saturday) and I can just about guarantee that you'll be amazed when you let them do it Charlie's Way.
Charlie's Way Kitchen
8700 Brook Rd., Glen Allen, Virginia
---
Steve Cook has lived in the Richmond, Virginia, area for most of his life, working as a writer and editor and in marketing and radio. He loves to keep abreast of the local restaurant scene and researches the subject voraciously. "I used to think I was a foodie," he says, "but then I realized I just like to eat a lot." He once co-hosted a local Richmond restaurant radio program with BOOMER editor Annie Tobey. Steve completed his first novel in 2017 and says he hopes to read another one this year.
Dig in to more restaurants and other recommendations from Steve Cook